THANKSGIVING BIRTHDAY GIVEAWAY
This post may contain affiliate links. Please see my Privacy Policy for full details.
Thanksgiving is right around the corner and to say I'm thankful for the support and community that YOU have helped create around my designs, blog, and Facebook group this year is an understatement. On top of that, my birthday just happens to fall on Thanksgiving this year!
To celebrate, if I could, I'd share gifts with everyone. BUT, this is my very first (of hopefully many more) giveaways, so just dipping my toe in the water by giving away a Cricut Explore Air 2 in Mint Green.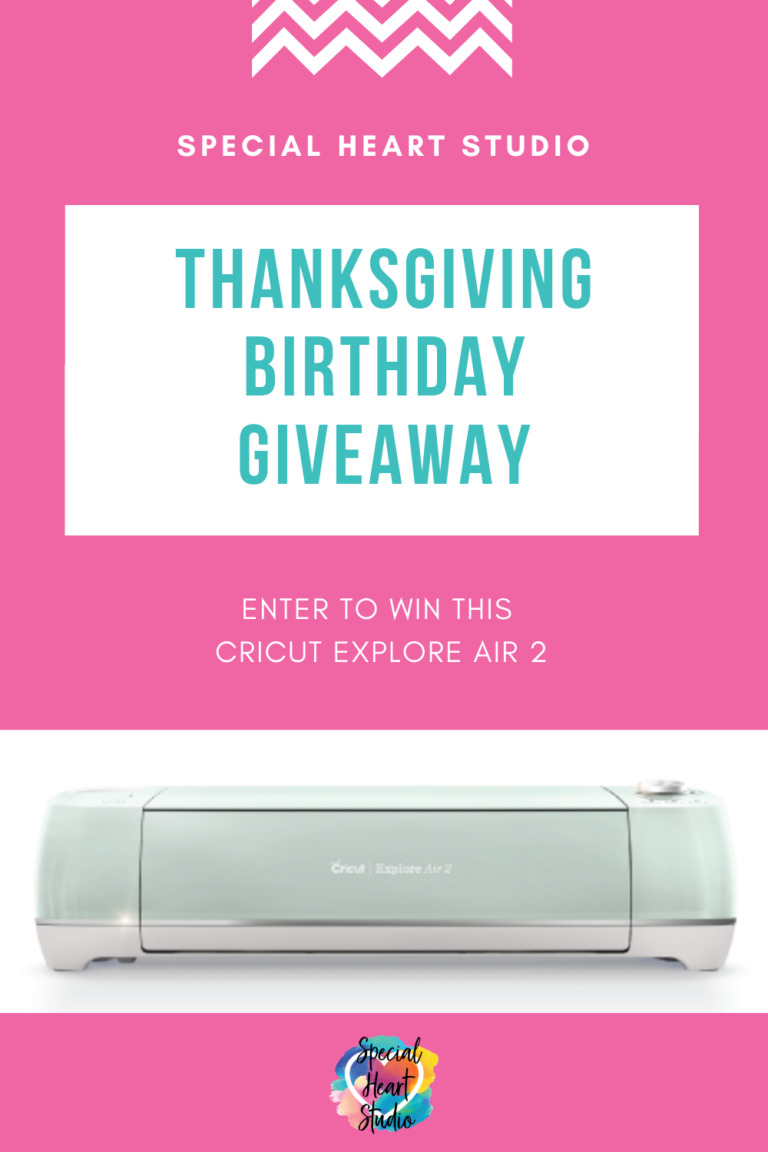 ARE YOU PART OF MY INCREDIBLE FACEBOOK GROUP?
If you're not, join us! In my Facebook group, I share free fonts and designs from incredible websites. You'll find a helpful group of crafters too!
Please note giveaway prizes will only be awarded and delivered to addresses within the United States due to sweepstakes laws preventing prize distribution in countries outside the United States. All federal, state and/or local taxes, fees, and surcharges are the sole responsibility of the prize winner. Failure to comply with the Official Rules will result in forfeiture of the prize.
To view the complete Giveaway Rules visit my Giveaway Rules page HERE.
Update: Congrats to Charlotte C. of Smithton Illinois. She was the winner of my first giveaway!
GIVEAWAY ENTRY FORM
CHECK OUT THESE RECENT POSTS