How to Cut Wood with a Cricut
This post may contain affiliate links. Please see my Privacy Policy for full details.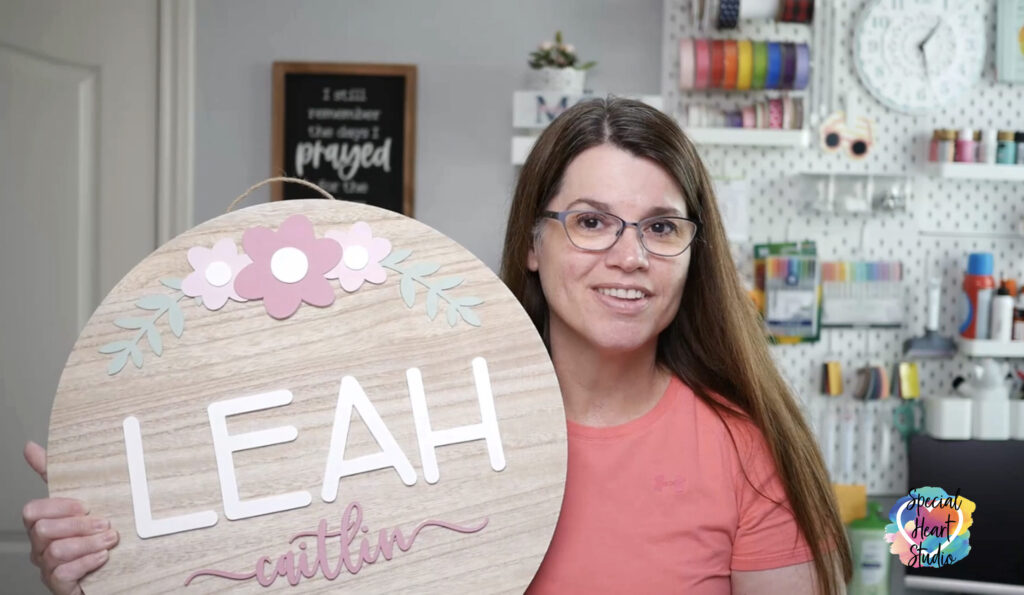 Learn How To Cut Basswood To Make A Nursery Sign
My oldest daughter is expecting a baby girl later this month and I wanted to make something special for her nursery.
In searching Etsy, I found lovely name signs that cost up to a couple of hundred dollars. I'm sure those signs sold on Etsy are made with a laser but thought I'd try to recreate the same look on my Cricut Maker (original model).
In order to have more depth to the names, I cut the letters twice and glued the two layers together before adhering them to the wood round.
I'm sure this look could also be recreated using Kraft board for Explore users. Explore users could cut multiple layers of Kraft board to achieve the same look.
Learn how to cut wood on a Cricut Maker ( I have the original model) in my tutorial video or keep scrolling if you'd like a printable written tutorial with photos.