HOW TO USE FONTS WITH GLYPHS IN CRICUT DESIGN SPACE
This post may contain affiliate links. Please see my Privacy Policy for full details.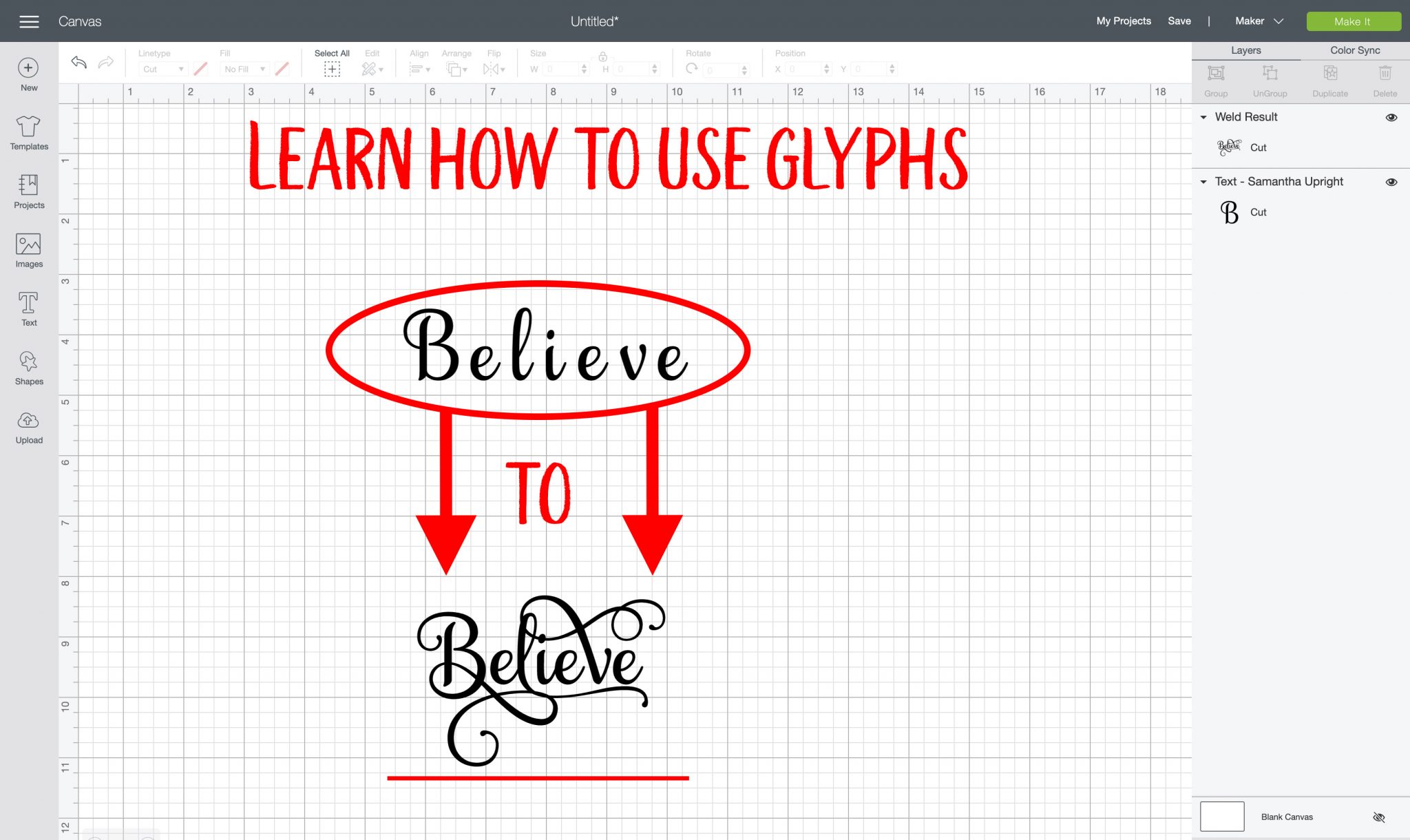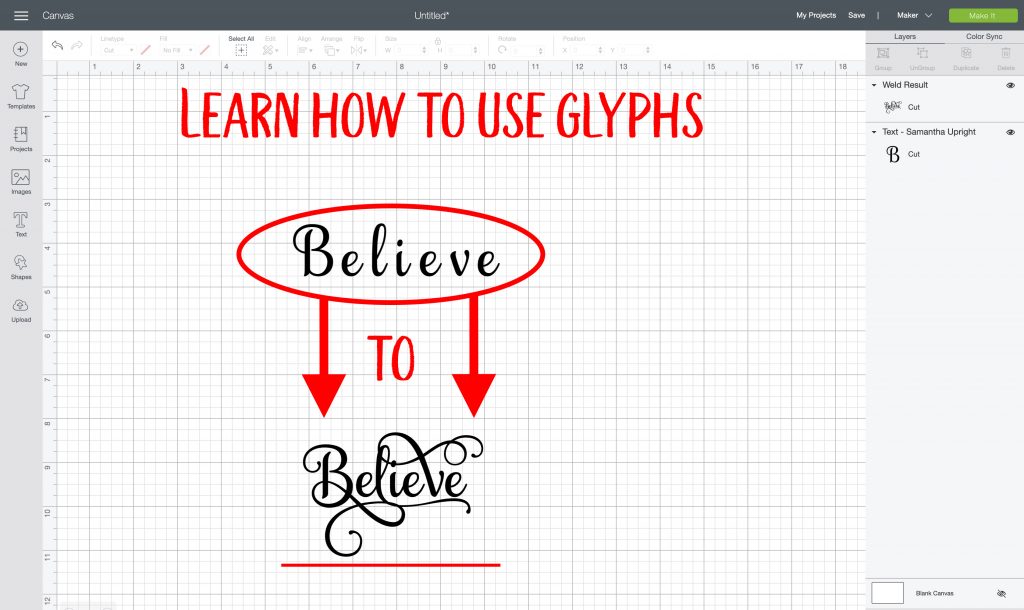 Have you ever wondered how to access all those pretty "extras" that come with some fonts? Some fonts include extra letters in various formats (stylistic alternatives), flourishes, ligatures, and doodles. How do you access those characters in Design Space??? In this article, we'll walk through how to use all these extras in your projects on a Windows computer.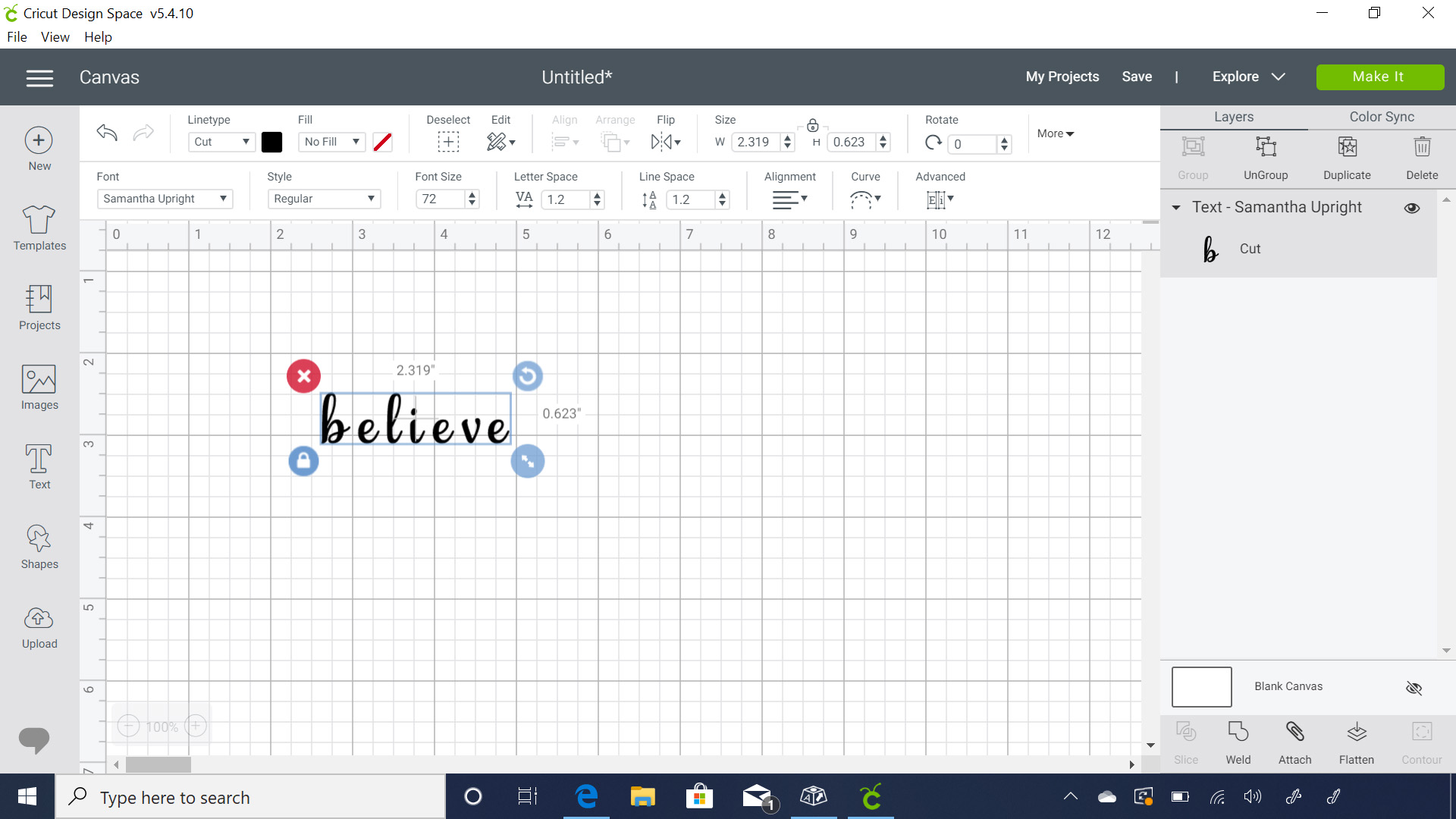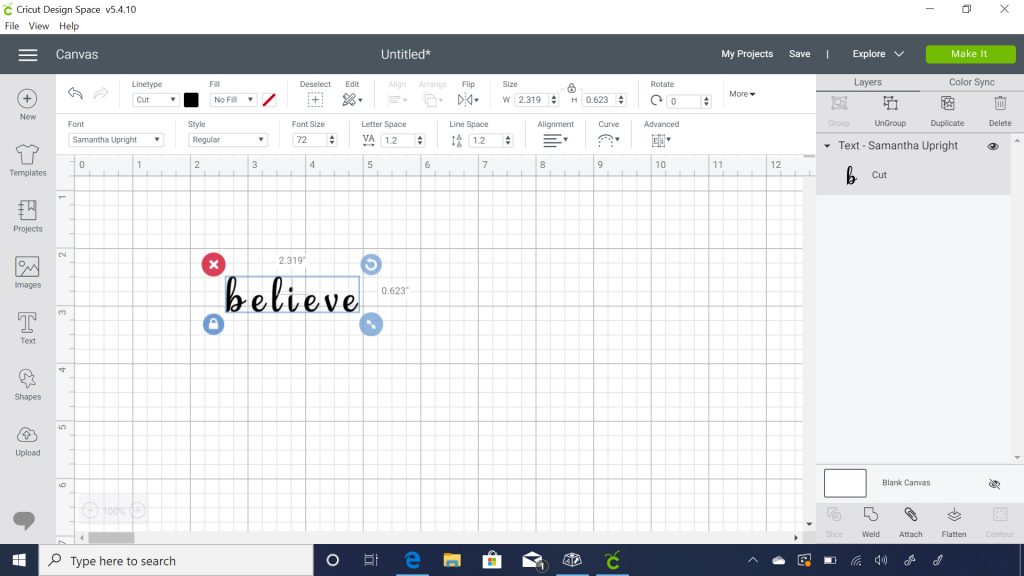 Using font glyphs with Windows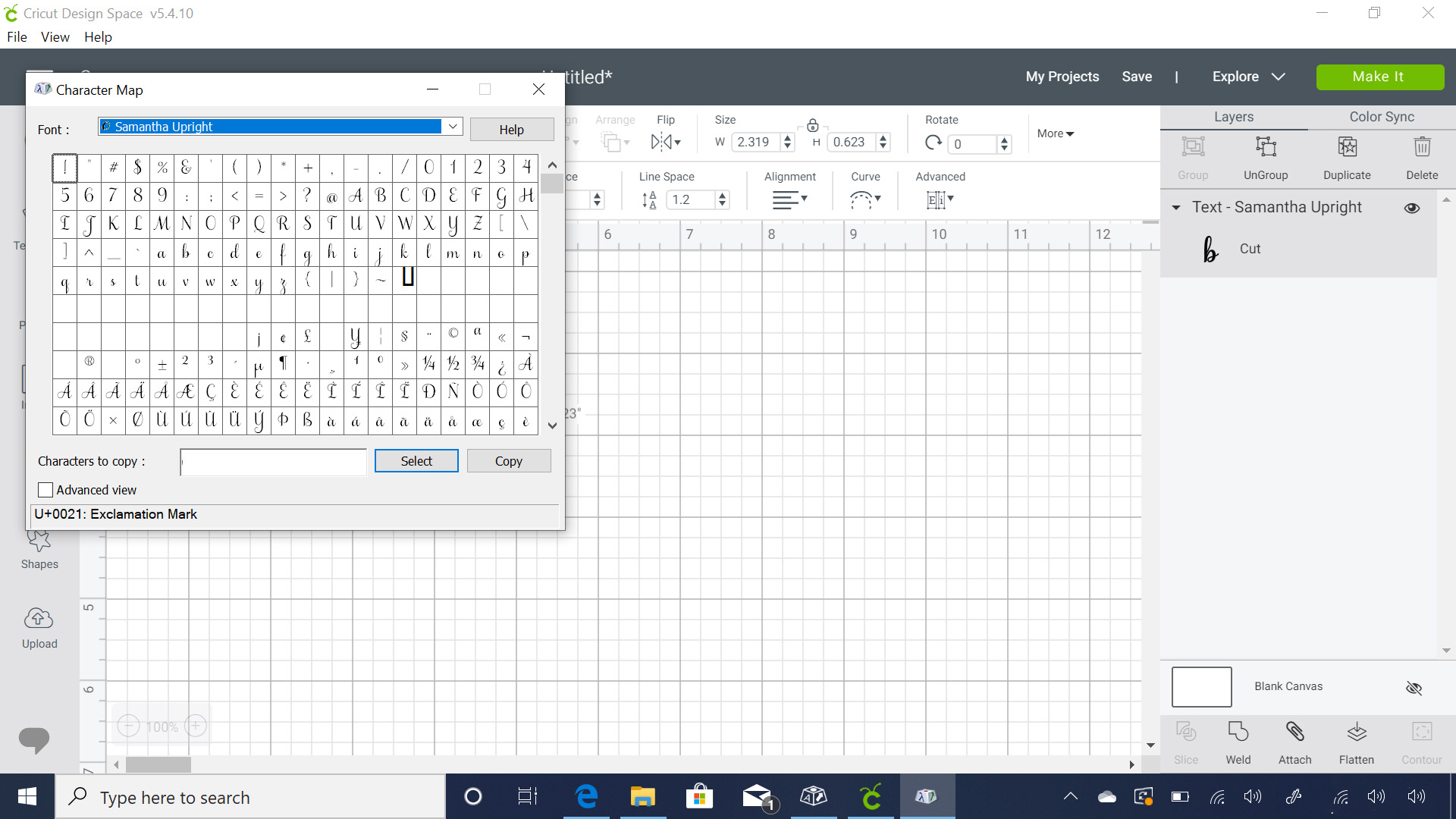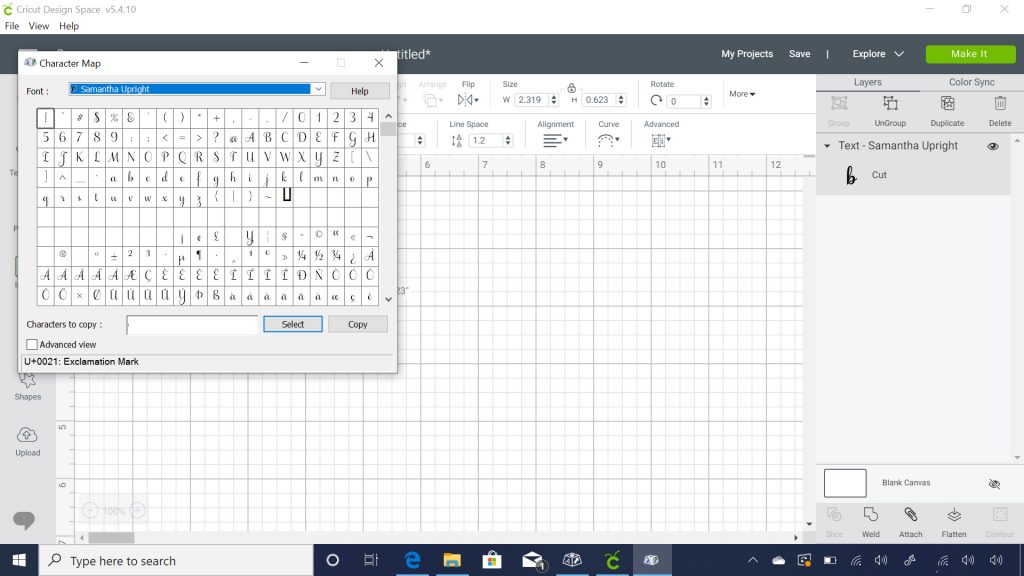 Your Windows computer natively includes a Character Map. You can use Character Map to insert glyphs into Cricut Design Space. Unfortunately with Character Map you cannot resize the box or view all of the characters in a larger format. I have found an easier way to view all characters within a font and it's FREE!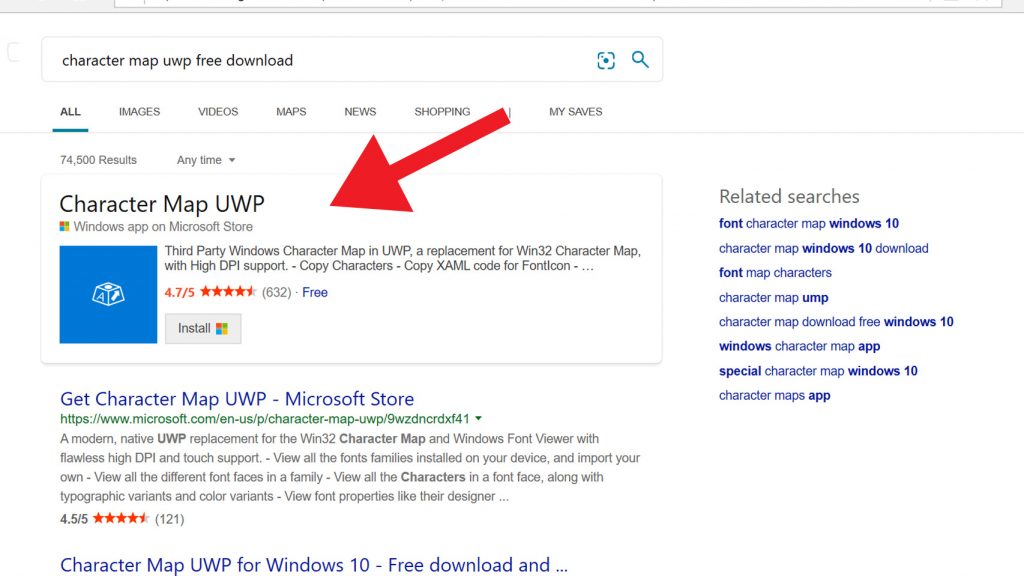 Character Map UWP is a free app on the Microsoft Store that allows you to see all characters in a font bigger. Download and install the Character Map UWP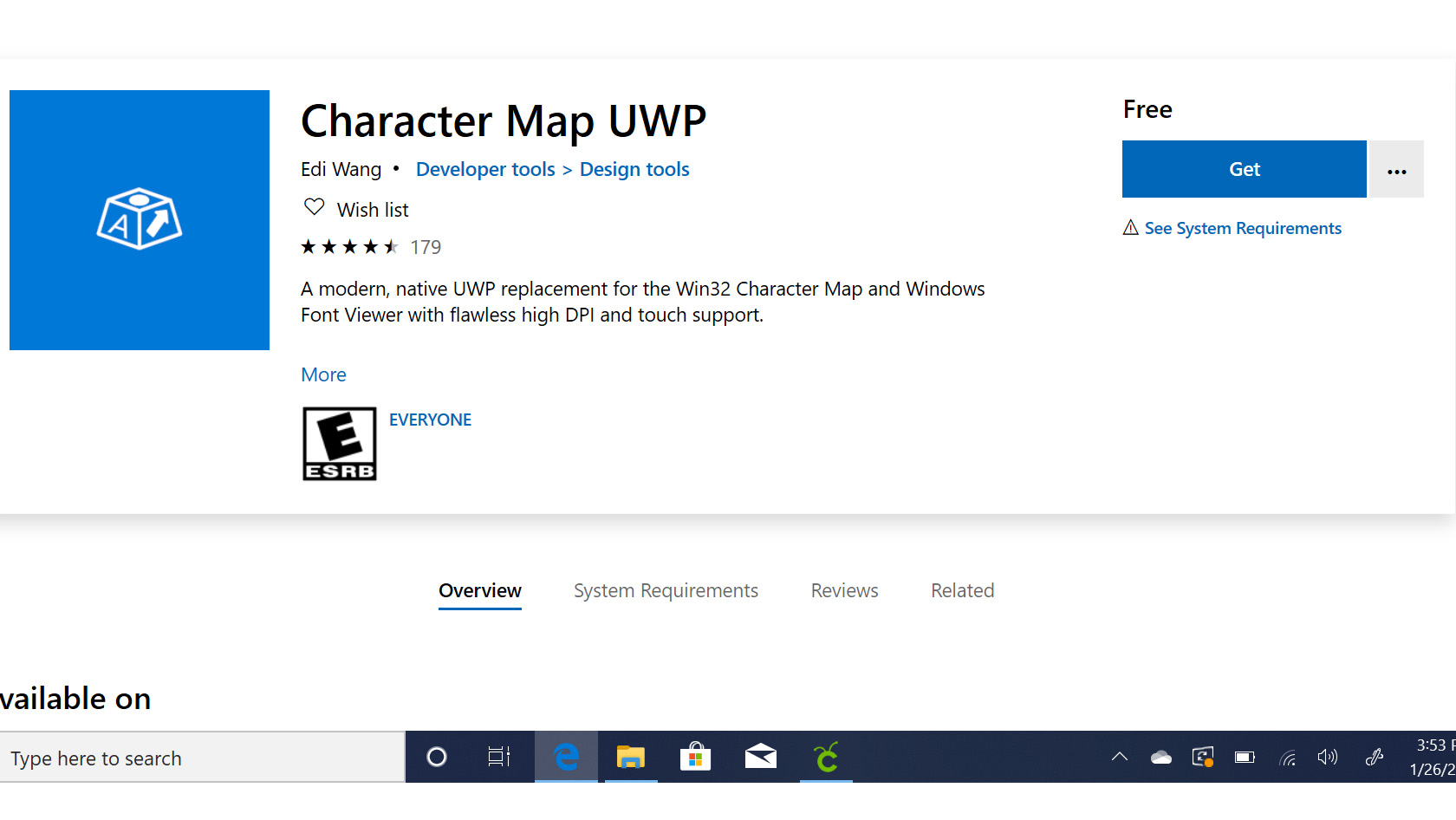 Once you've installed Character Map UWP, scroll to the font you're using on your Cricut Design Space project. In my example photos, I've used the very popular Samantha Upright.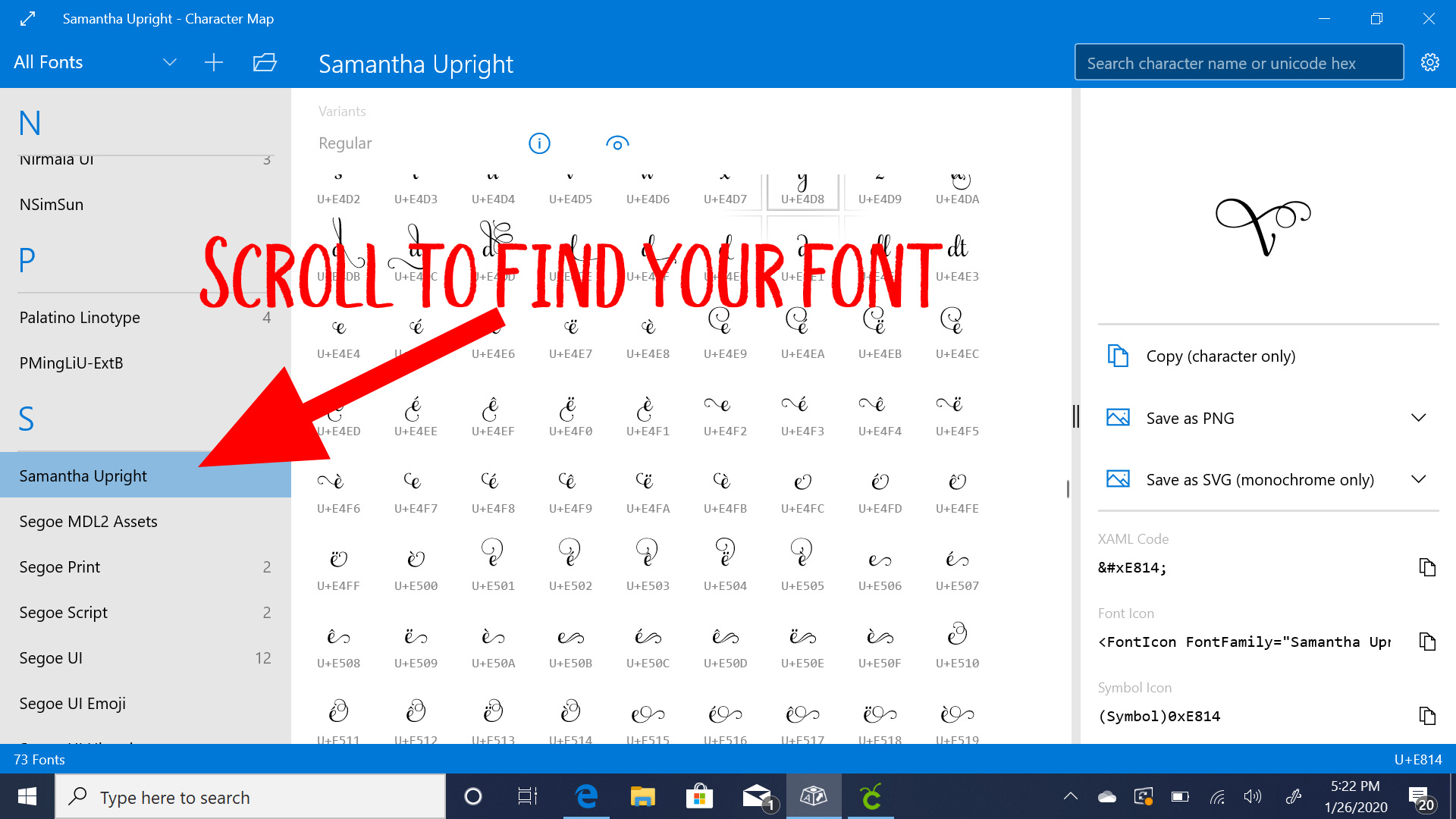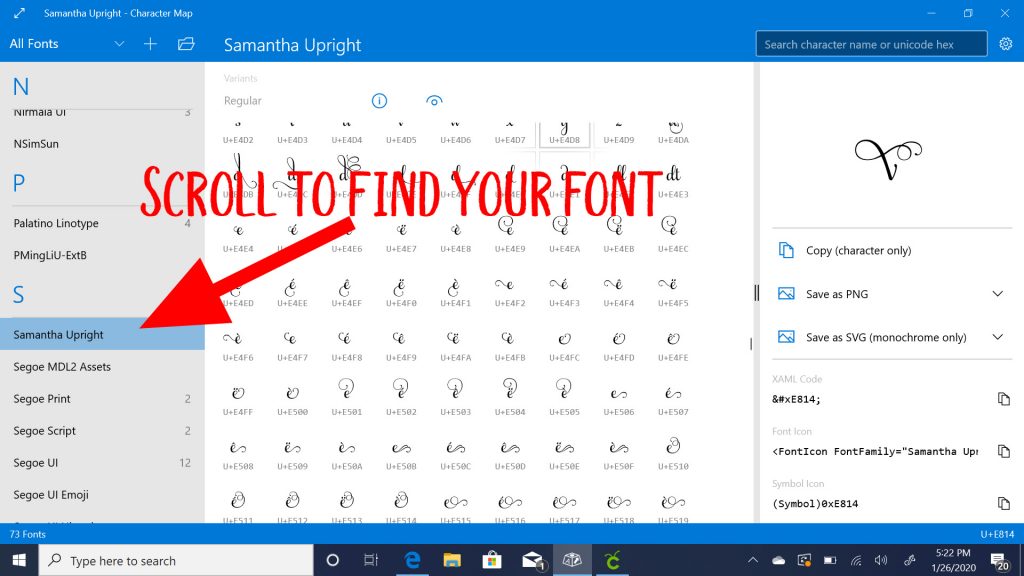 Once you've highlighted your preferred font on the left side of the screen, you'll see ALL the characters that are included with the font. Some fonts have literally hundreds of extra characters so you could be scrolling a long time. When you find the character or glyph that you want to include in your project click it once to put a box around it. Then on the right side of the screen, click Copy. From here, you'll want to navigate back to Cricut Design Space.
Back on the Cricut Design Space project screen, click on your text to bring the original text box back. You then want to Paste (Control+V) the character you copied from Character Map UWP into the correct spot.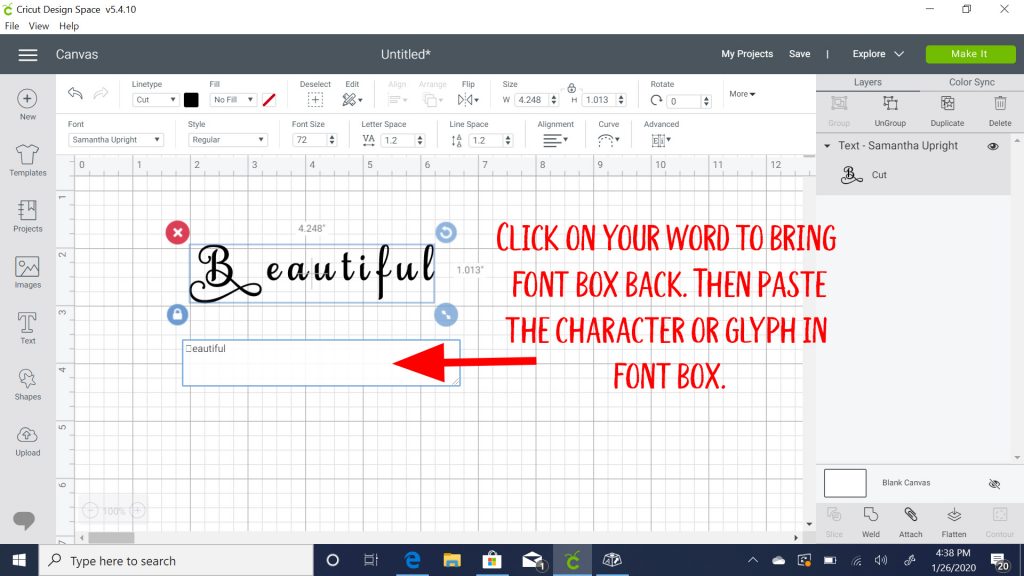 Repeat the same process of copying glyphs from Character Map UWP back into Design Space until you have all glyphs desired.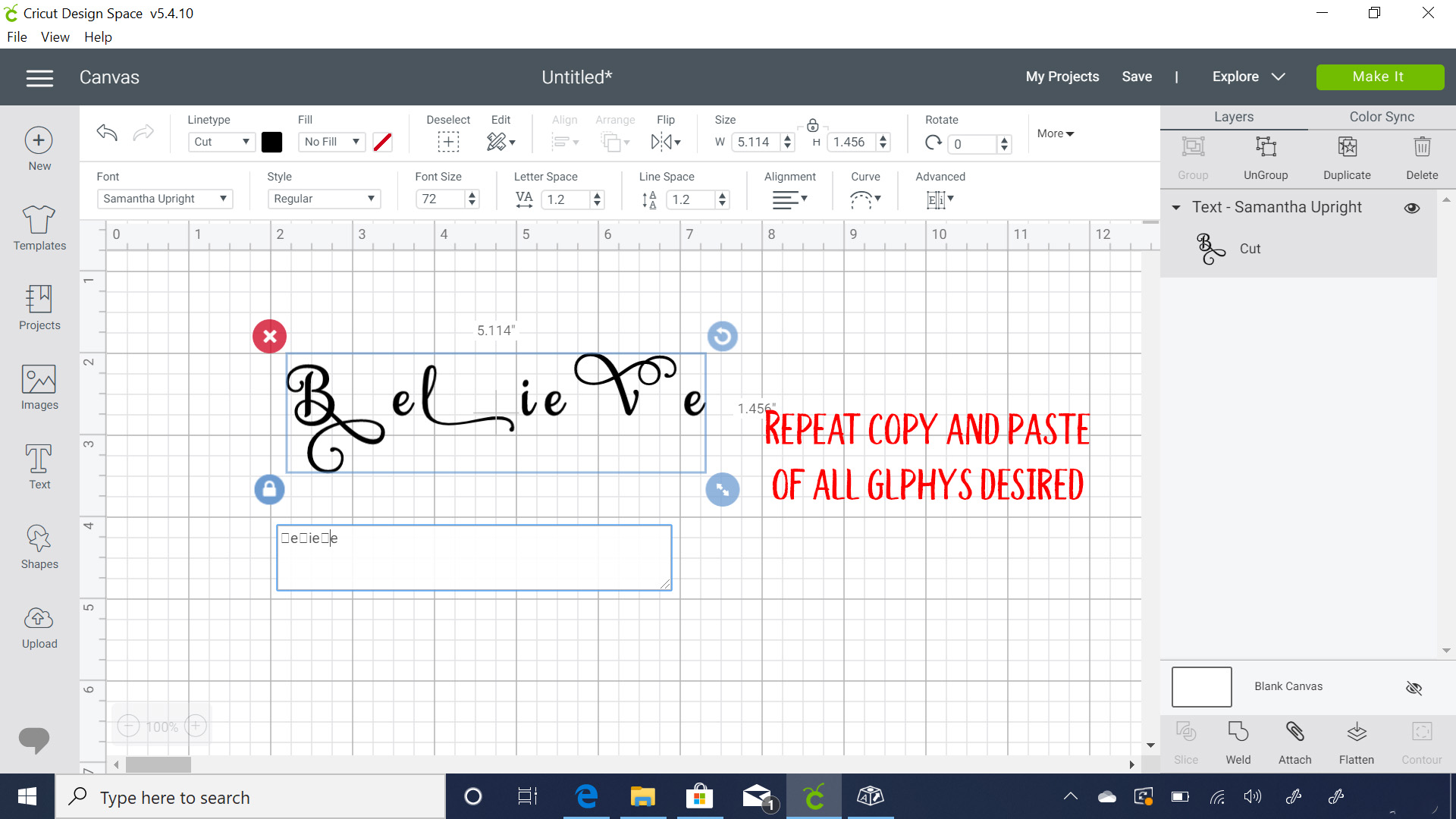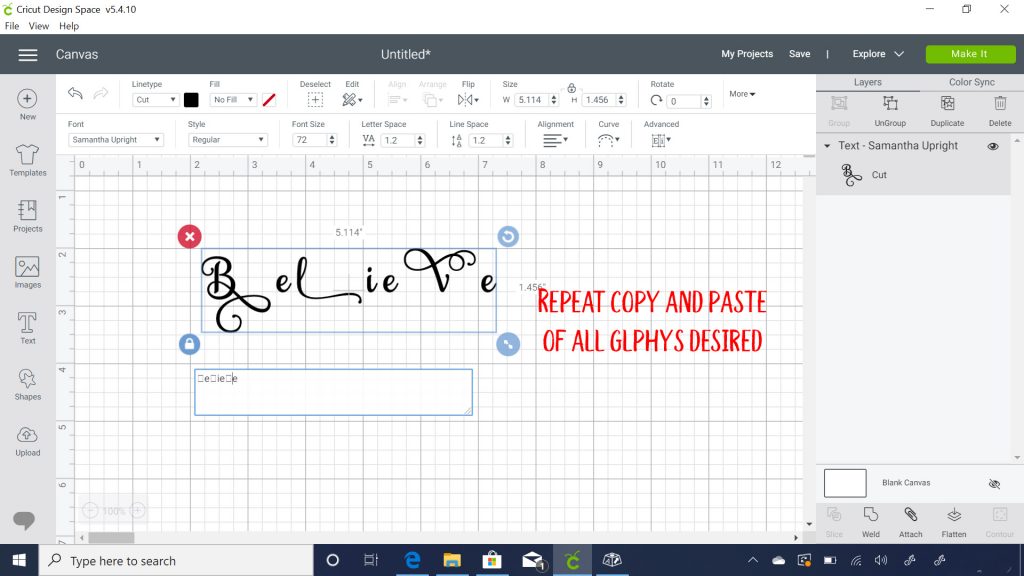 Since Design Space frequently leaves extra space between script font letters, you may need to alter the spacing between letters.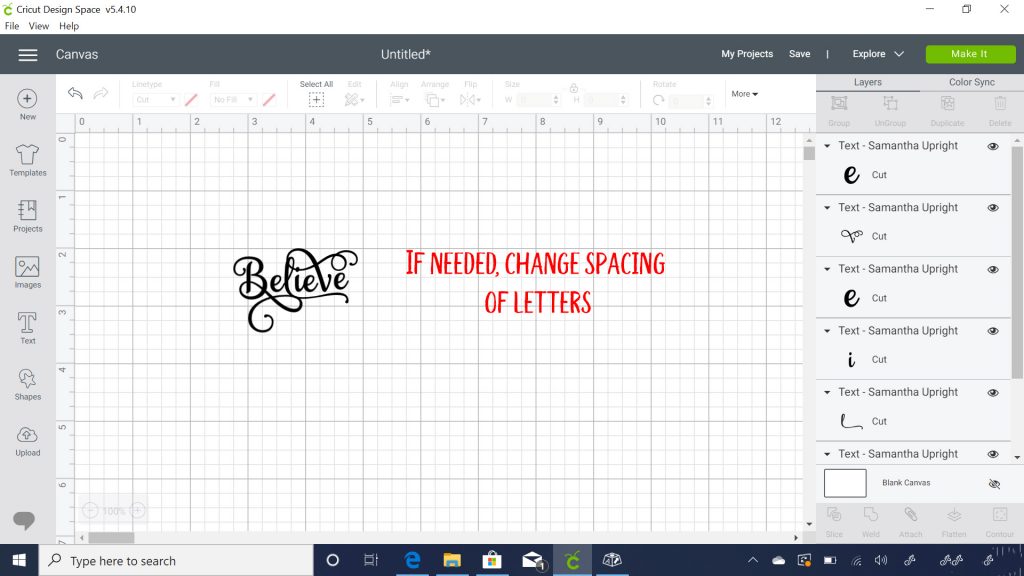 Looking for new fonts? Be sure to check out my favorite place to purchase beautiful fonts at FontBundles.net.