Cricut Craftfest February 2023
This post may contain affiliate links. Please see my Privacy Policy for full details.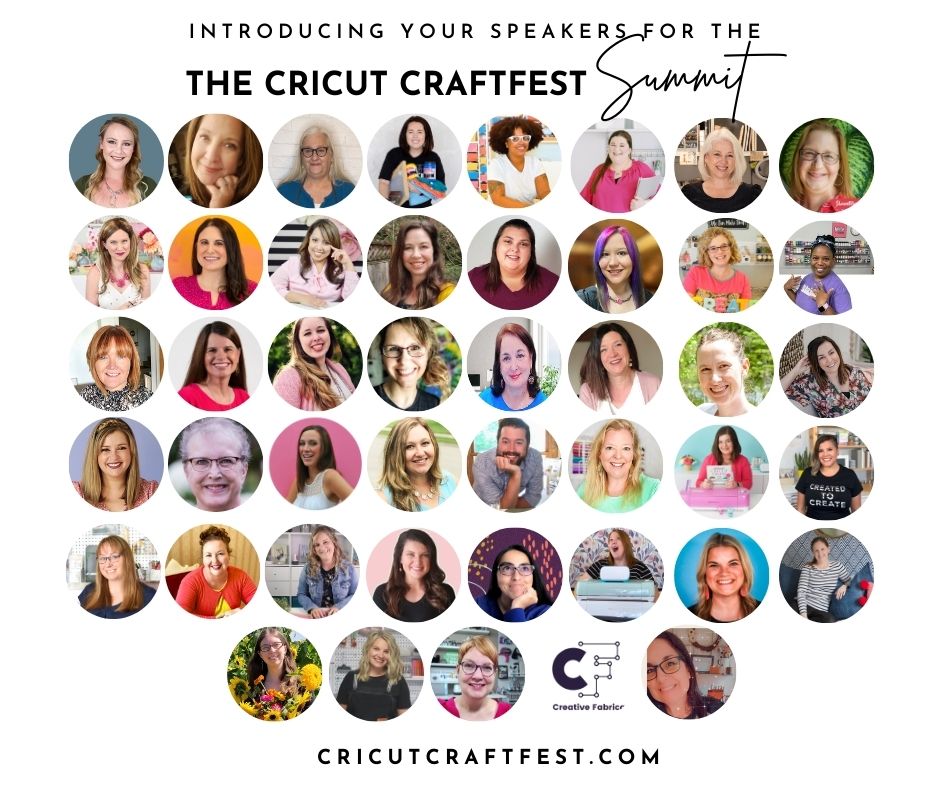 You are invited!
I'm so excited to share that I'll be participating in the Cricut Craftfest sponsored by Abbi Kirsten, which will take place from February 6th through the 10th.
I've designed a beginner-friendly layered design that doesn't require glue or adhesive tabs. Shocking right? I can't wait to show you how easy it is to create works of art.
Some layered art pieces inspired me that I found on Crate & Barrel's website. The price tag, though, was way out of my reach. So my beloved Cricut to the rescue!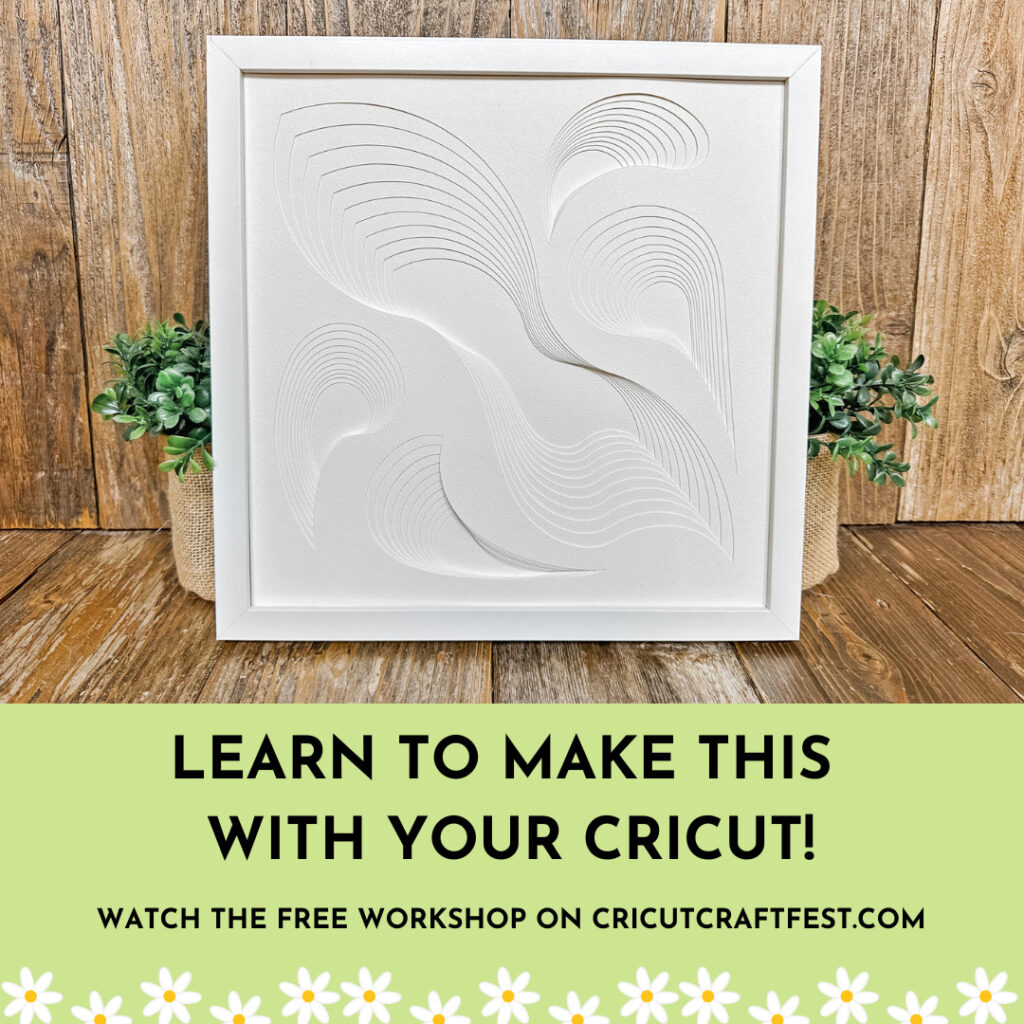 I'll teach you how to make this fun layered abstract art piece in my workshop. I cut mine from all one color, but it would be beautiful with multiple colors.
Register today for the FREE event!
List of materials used in my Cricut Craftest workshop:
Mark Your Calendar! The free workshops are only available for 24 hours.
To attend the FREE online Cricut Craftfest, you must register. Click HERE to sign up.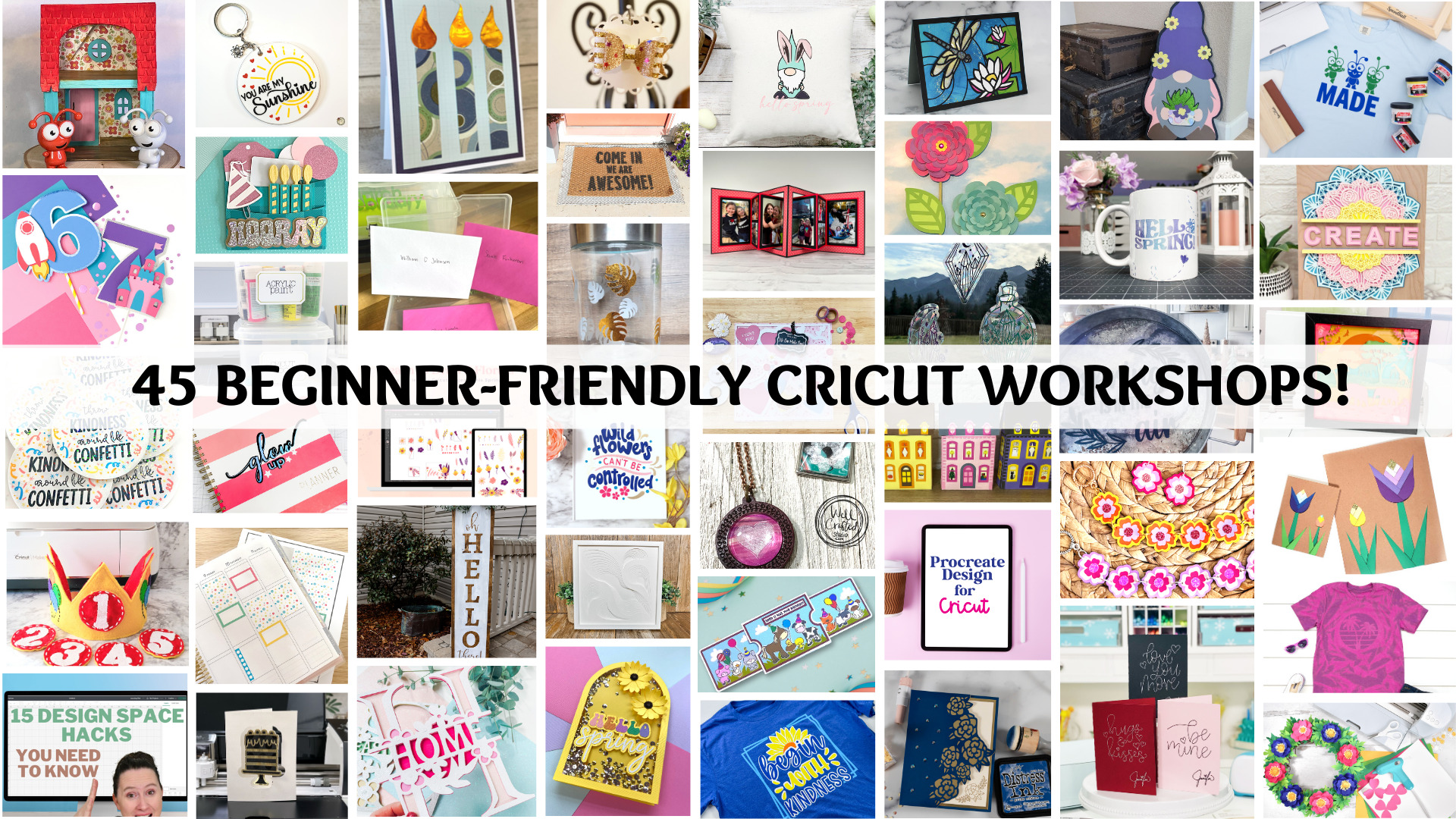 Check out some of the AMAZING projects that will be featured during Cricut Craftfest in the image above.
Can't Wait To Get Started?
Trust me; I get it. I love to create and learn too.
We have a VIP Pass option available that will give you INSTANT ACCESS. In addition, you'll get loads of bonuses, cheat sheets, and quick guides for all workshops. You'll also have lifetime access to all the video workshops. This way, you can watch (and re-watch) on your schedule.
Grab the VIP Lifetime Pass Today!
Still can't decide? Read on…….
My contribution to the VIP Pass is three additional layered SVG cut files. Put the one from the FREE workshop and the three from the VIP pass to create a gallery as I did in my living room. The three additional designs are EXCLUSIVE to VIP Pass members.
In addition to the VIP Pass exclusives, everyone who purchases a VIP pass through my affiliate link will be sent a coupon to download my brand new Cricut Design Space Cheat Sheets for FREE!