This post may contain affiliate links. Please see my Privacy Policy for full details.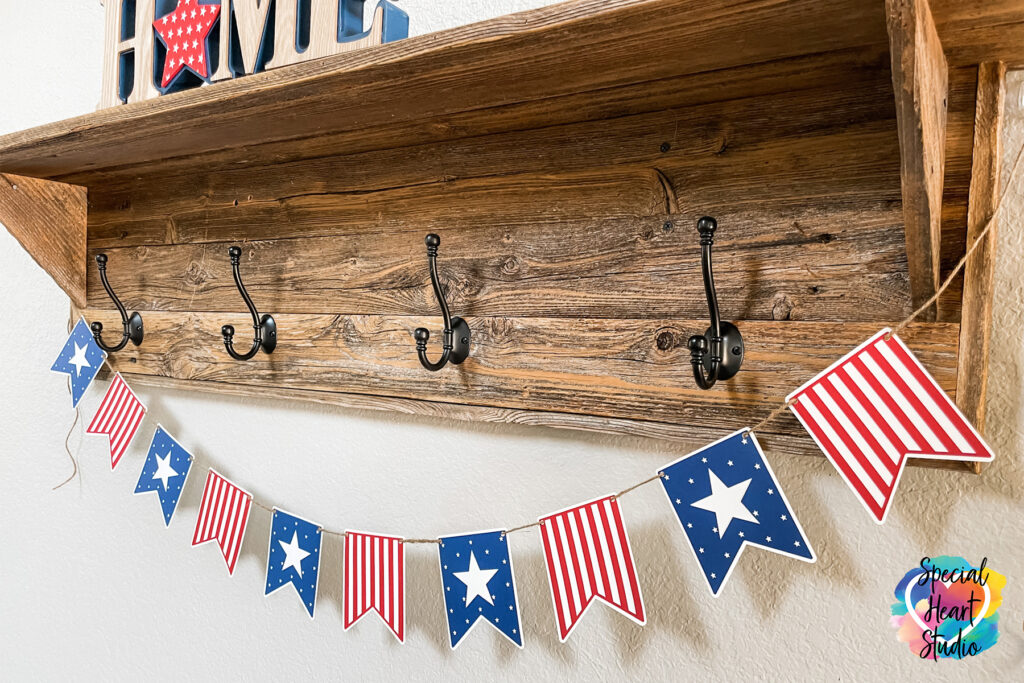 Summer is in full swing and the Fourth of July is just over two weeks away. Can you believe it?
I love to decorate my entry way for the season or holiday. Today I'm sharing a new, free cut file that is Americana style that is simple and quick to create.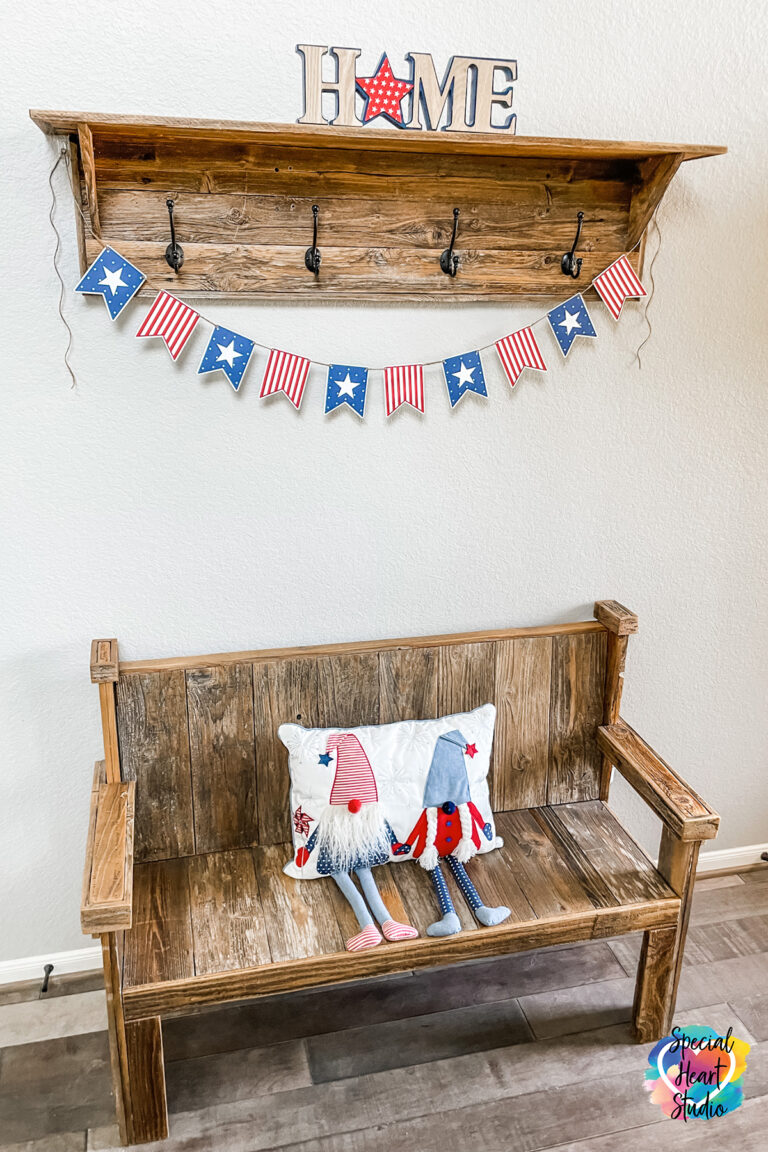 I plan to add a few more decorations to the shelf soon, but love how the entry is coming along.
Materials Needed To Make A Patriotic Banner
How To Make An Americana Banner
Download and unzip my free Patriotic Banner SVG/DXF from the Freebie Vault. If you're new to my website and need to sign up for my free designs, there's a form near the end of this post.
The file has been saved so that each piece will be about 3.5″ wide and just over 4″ tall. This is exactly how it was cut in the photos posted. If you'd like to change the size, I recommend doing so with the design grouped so that the layers remain in the correct proportions.
You're now ready to "Make It".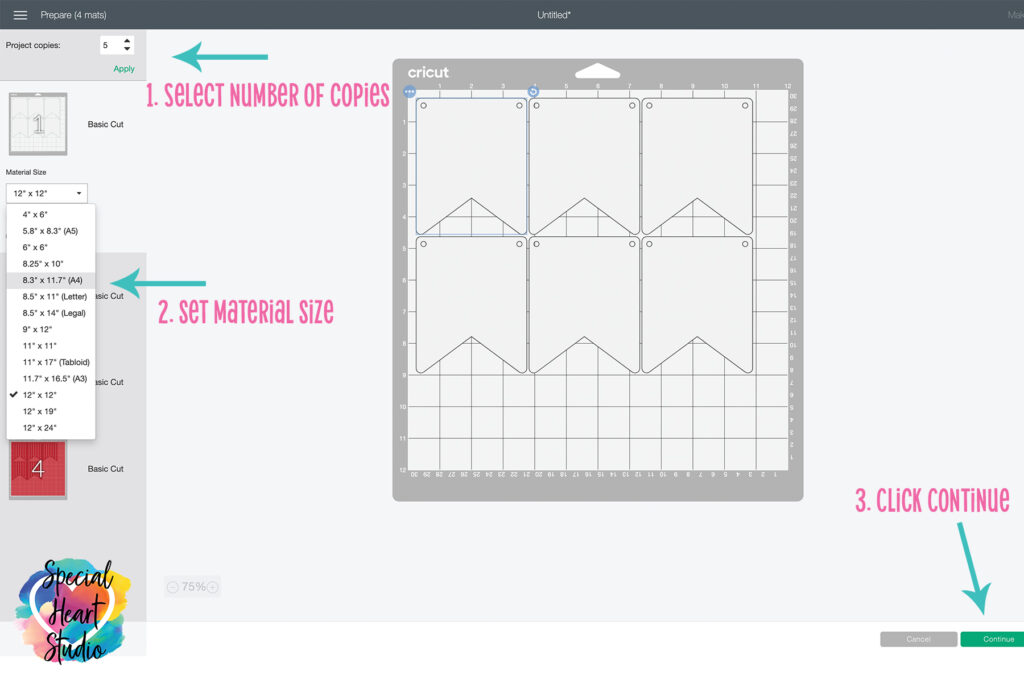 On the preview screen, first select the number of copies that you'll want for your banner. I used 5 copies of the pair to compete the banner in my entryway.
Next, set the material size. Cricut will usually default to 12×12″. I cut my banner from 8.5×11″ Recollections cardstock. The last step on this page is to click Continue.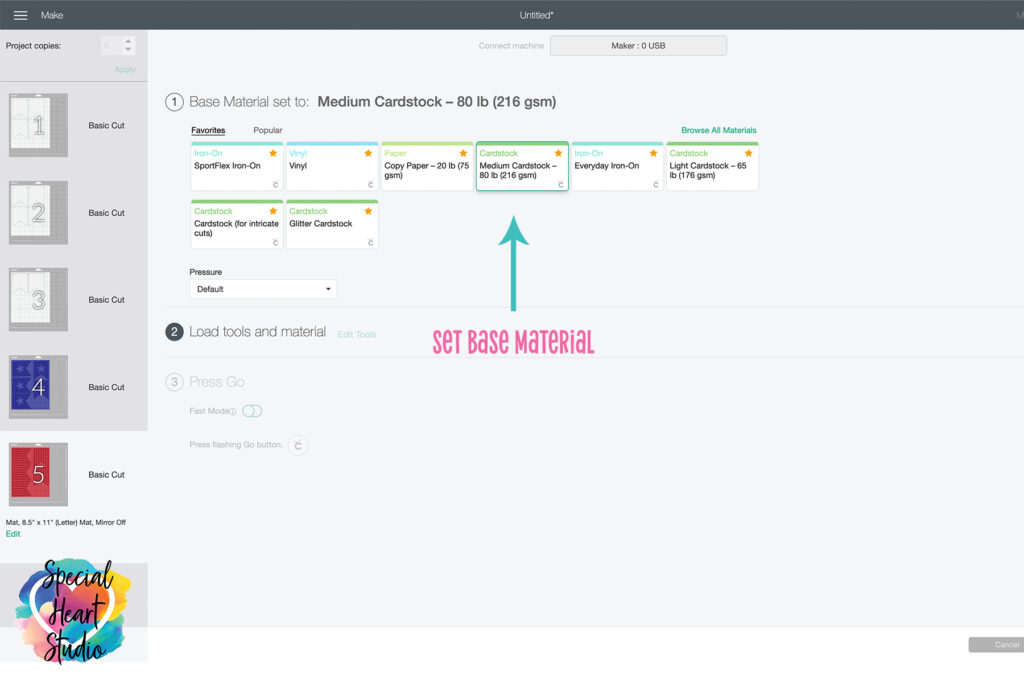 Next, select your material. I frequently use the Medium Cardstock setting on my Maker. Machines and blades can vary, so it's best to test your material.
When working with cardstock, I highly recommend using a brayer to ensure the paper is firmly attached to your mat. This reduces tearing while cutting.
Once cut, remove the paper from the mat. Turn your mat upside down and hold the paper as flat to your work surface while gently bending the mat back.
Once all pieces are cut, you're ready to assemble. I used Art Glitter Glue to attach the red and blue layers to the white back layer.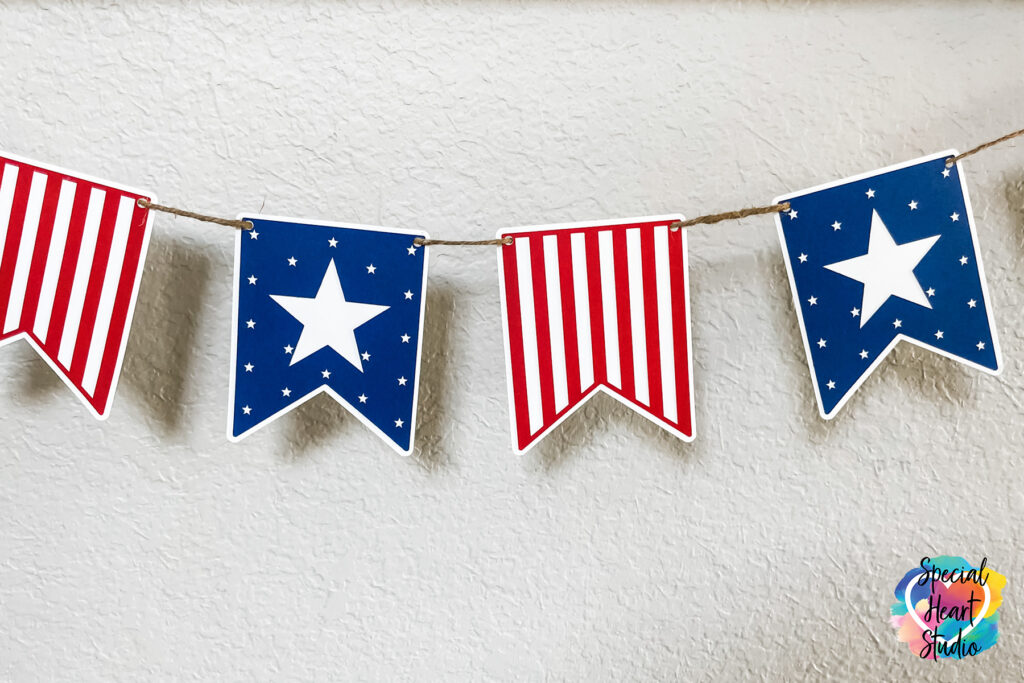 Last step is to string the pieces with twine or string of your choice then hang. Enjoy!
Please Share Prior to Downloading
Please share! If you enjoy this project/design, please share it on your social media platform or your favorite Pinterest board. I greatly appreciate it!! That helps my blog continue to grow and enables me to continue to provide free designs. 💕 Thank you!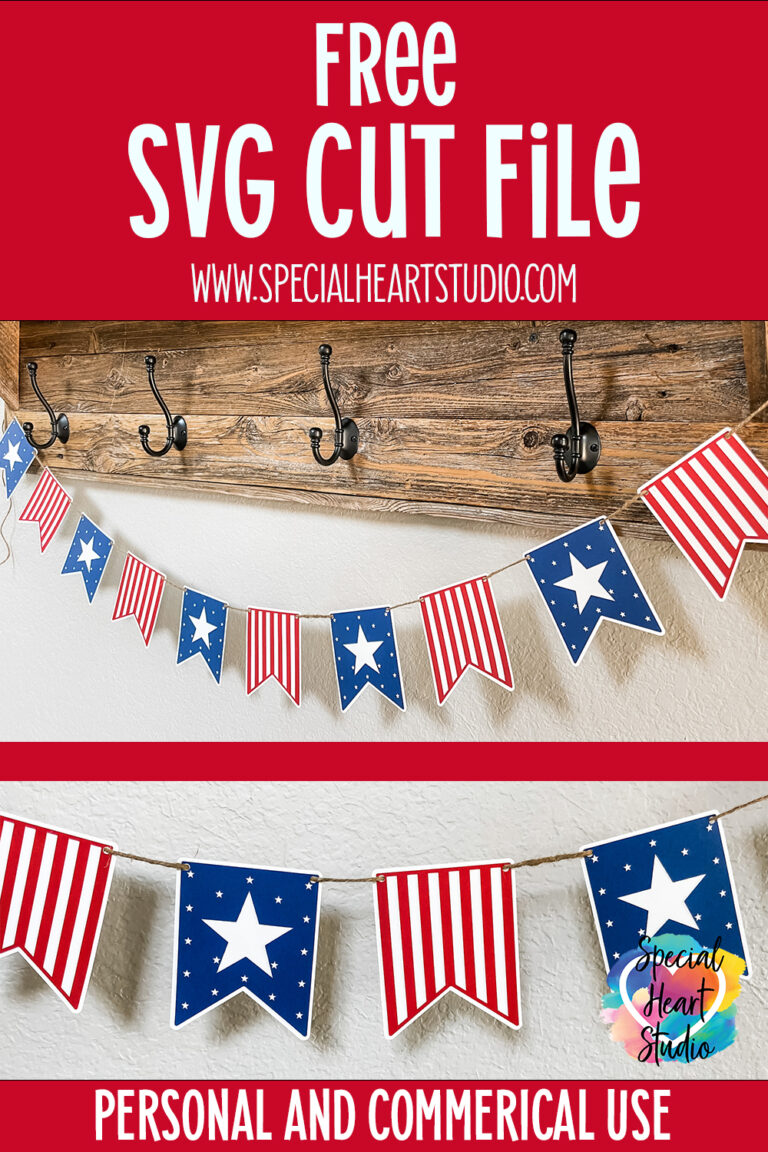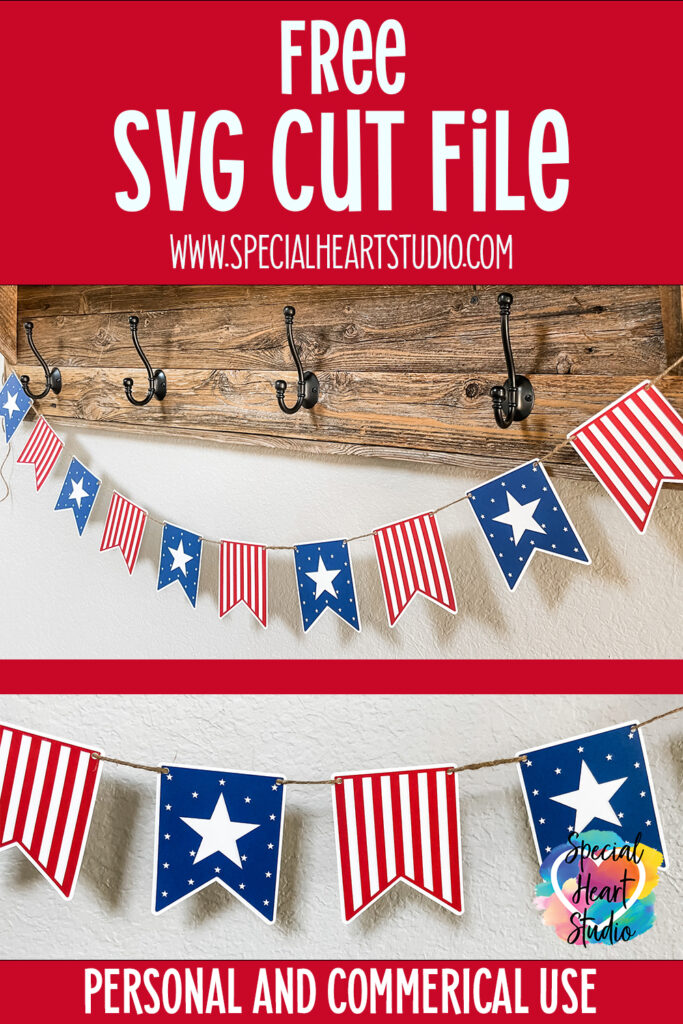 Download My Patrotic Banner Cut File By Subscribing Below To Get The Password To My Freebie Vault
DOWNLOAD the Patriotic Banner SVG/DXF – Design #142 by entering the password to my Freebie Vault. Click HERE to go to the freebie vault, my library of free downloads. To sign up for a password to my free designs, enter your name and email address below. ⬇️