2D Floral Butterfly Alphabet – Free Cut Files
This post may contain affiliate links. Please see my Privacy Policy for full details.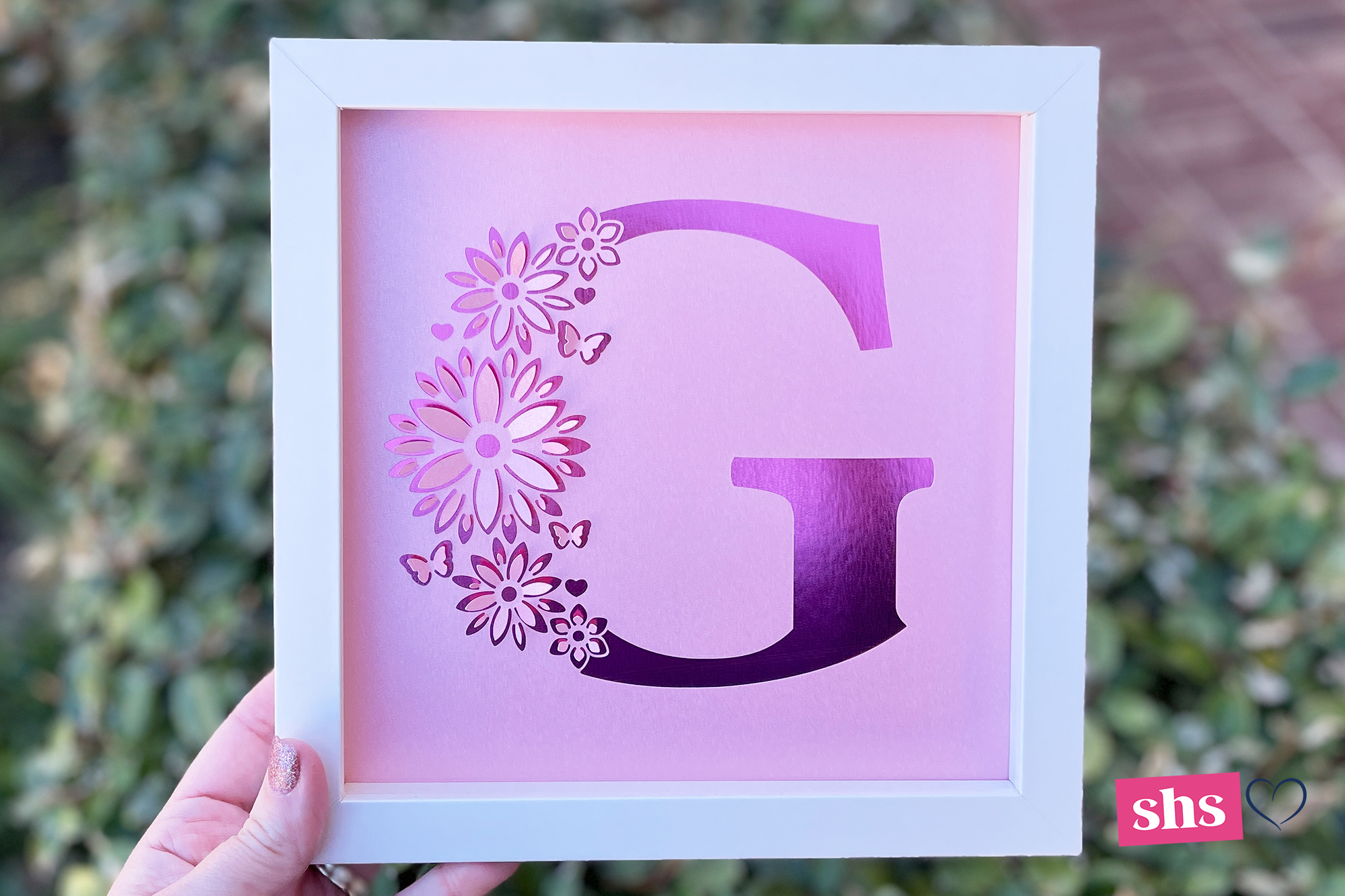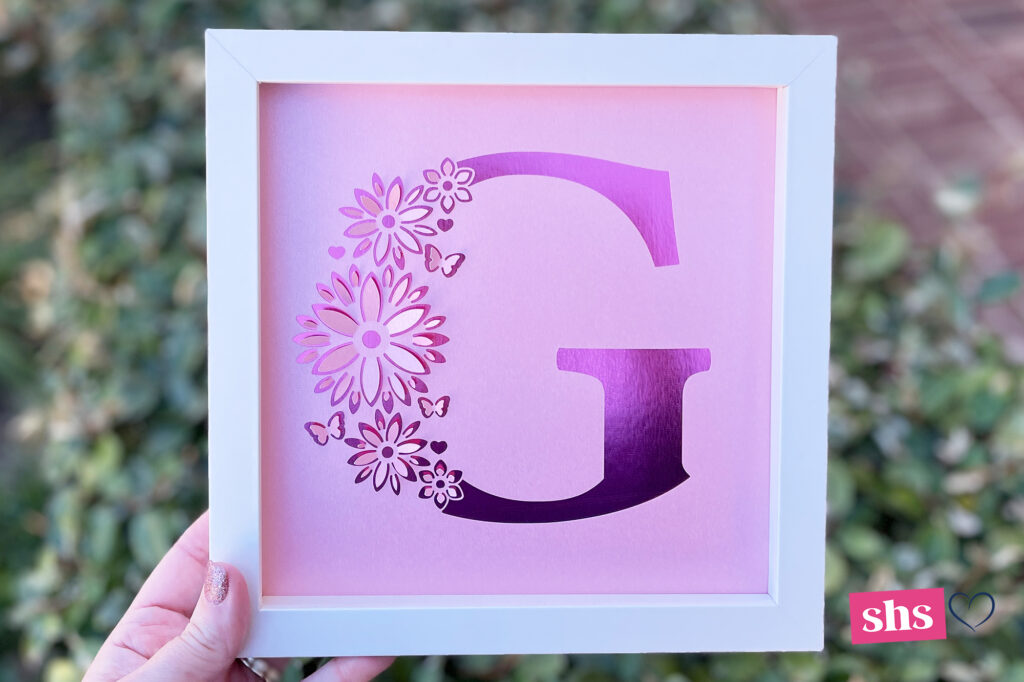 Mid-February means many of us are longing for spring. I'm looking forward to warmer temps and sunny days.
Flowers and butterflies can help add a cheerful touch any time of the year to a room now. I made the G initial above to add a bit of pinks to my craft room.
Read on to learn how to make this quick project and download the entire alphabet in this style free.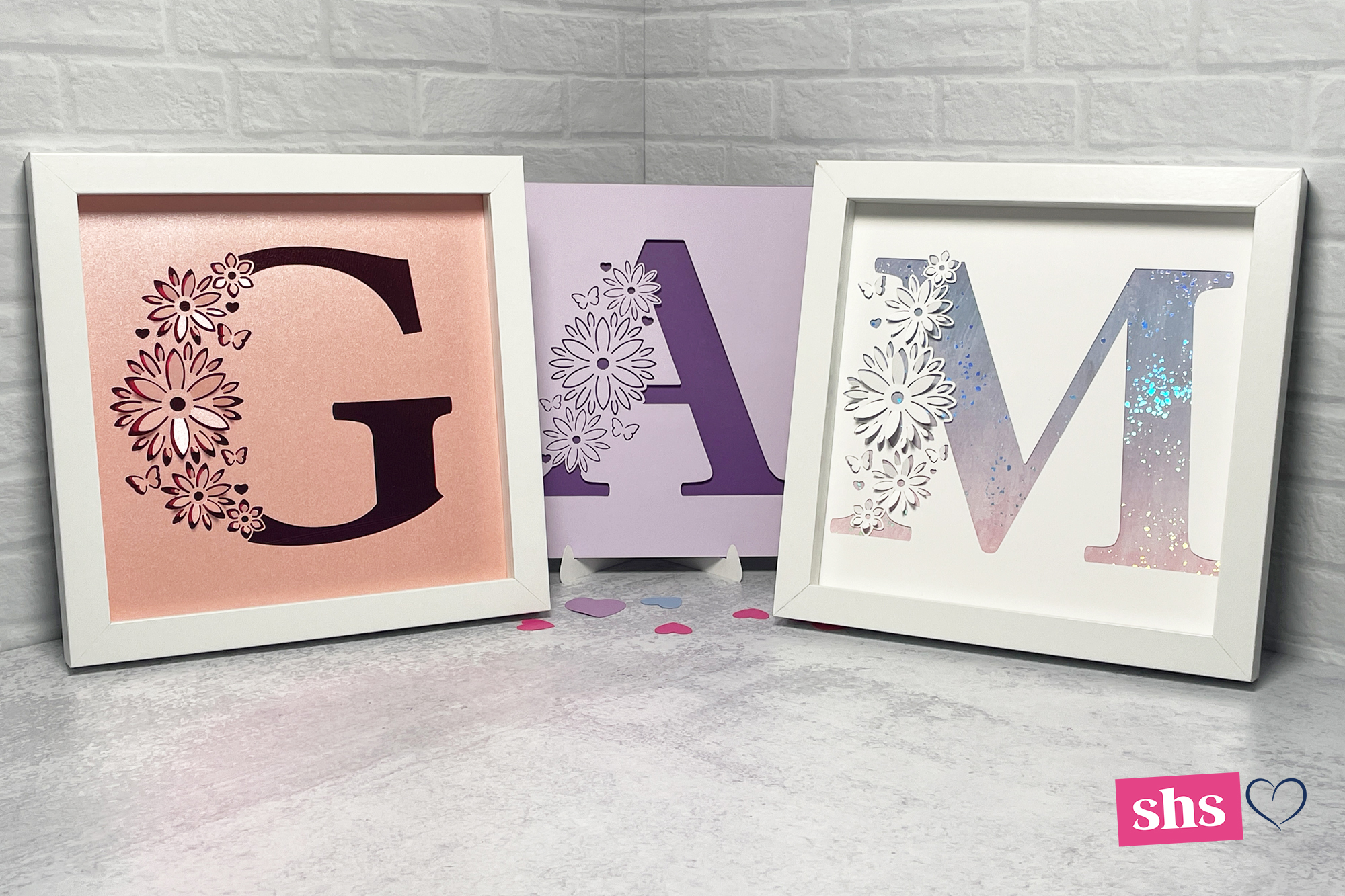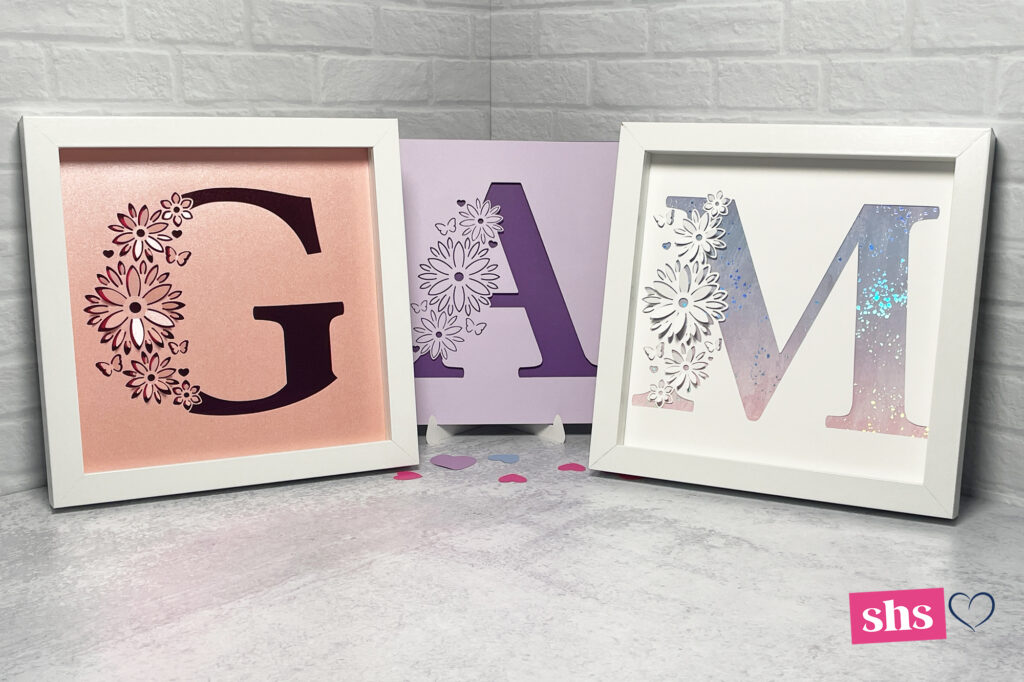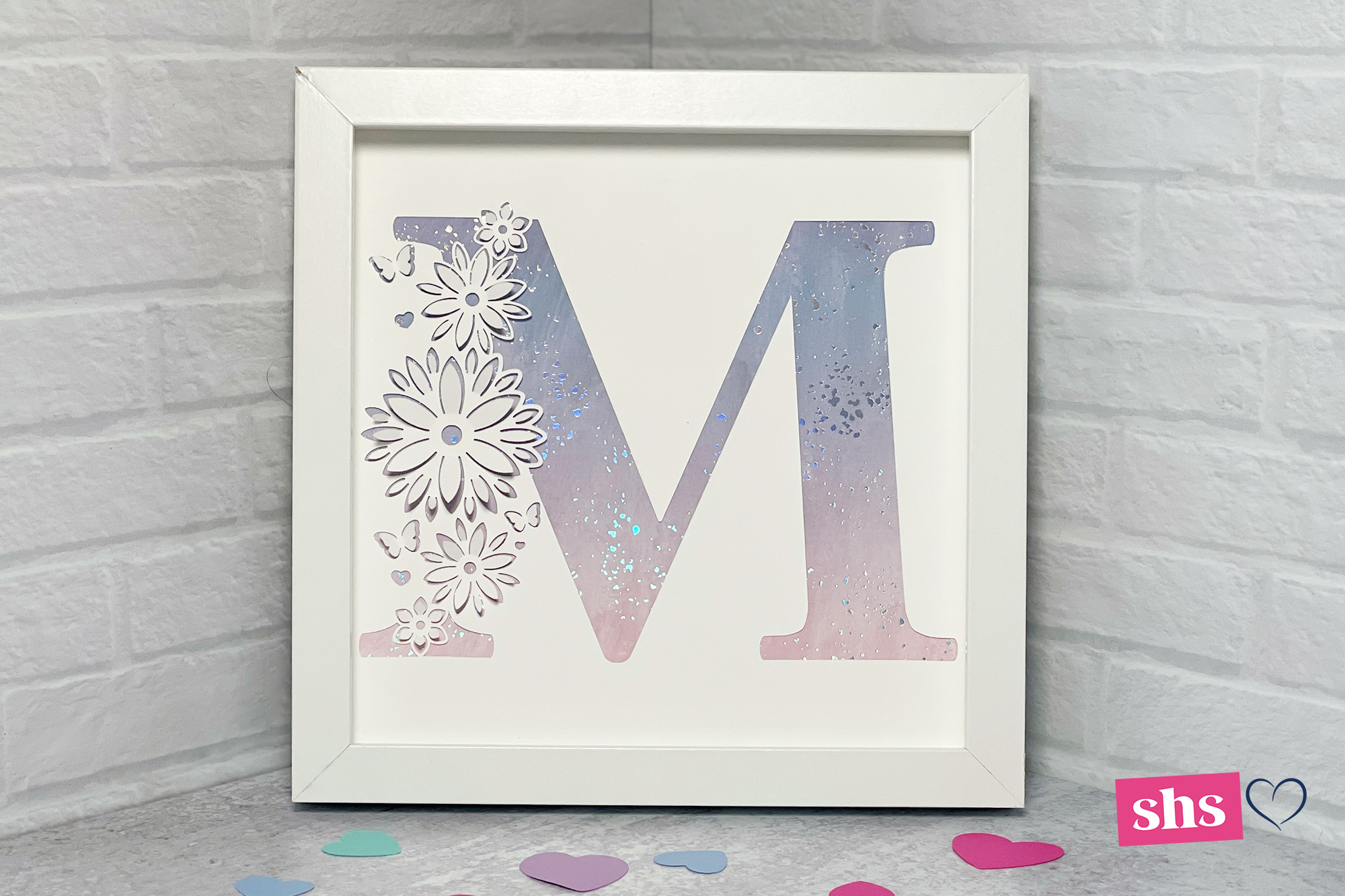 For the M pictured above, I used an ombre patterned cardstock. It's touch of holographic splatters are very pretty.
How to cut and assemble the Floral Butterfly Alphabet
This project consists of just two layers.
Download design #158 from my Freebie Vault, unzip and upload the SVG file to Cricut Design Space. If you don't yet have the password to my vault, you can request it by signing up for my email list at the bottom of this post.
All of the cut files in this design were saved at 8 inches square. Due to the intricate nature of the design, I wouldn't recommend trying to cut this one muct smaller than 7 inches miniumum.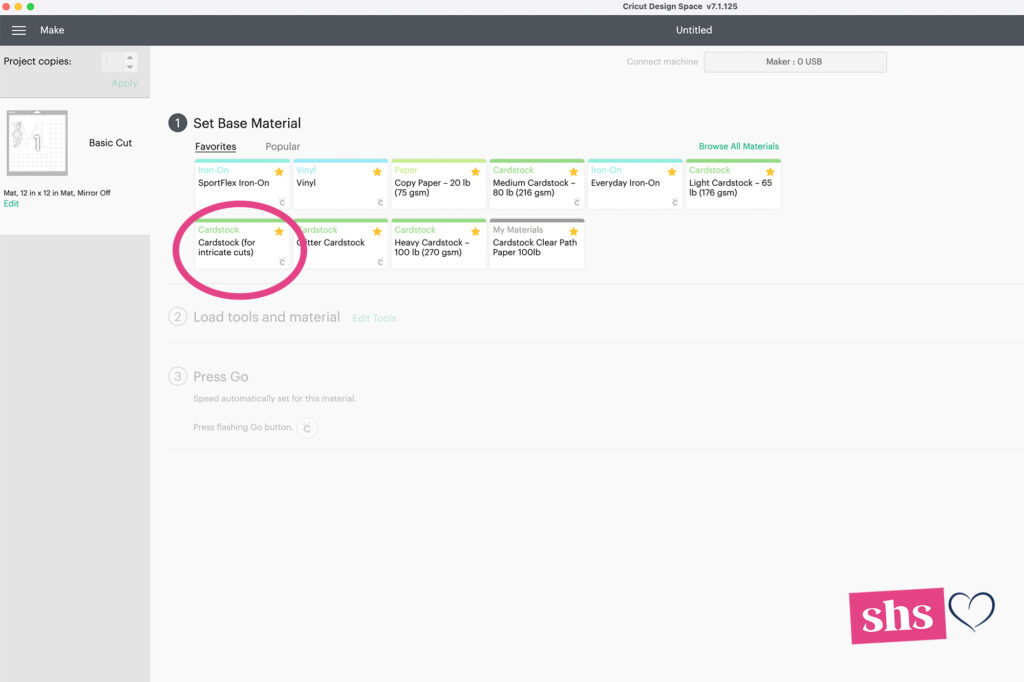 Once you've set your desired size, you're ready to "Make It". If using an Explorer Air 2 or Explore 3, I recommend setting your dial to Custom. Maker users will automatically get the Set Base Materials screen. For this design, I recommend Cardstock for Intricate Cuts.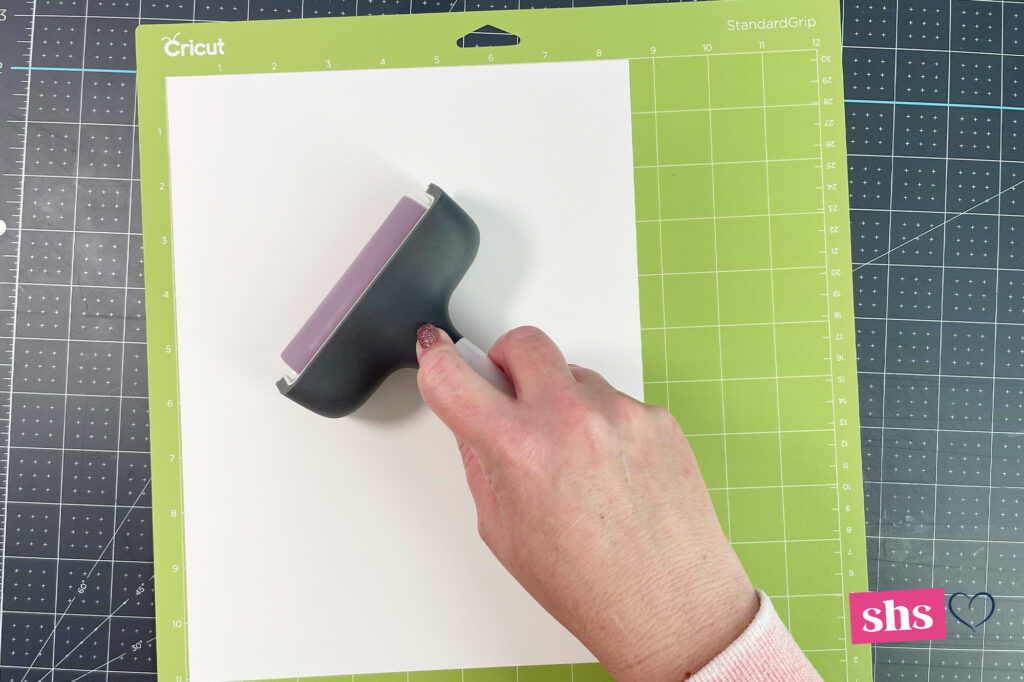 Make sure to use a newer, sticky mat so that the petals on the flowers stay well adhered to the mat. Using a brayer with a lot of pressure will make a big difference with this design.
Using Cardstock for Intricate Cuts, the machine will cut one pass. When your machine stops, I recommend checking to see if the paper is cut all the way through before unloading. I used my weeding tool to gently pick some of the scrap area and determined that another pass would work best.
If needed, push the C (go button) on your machine to start a second pass.
After the machine has completed cutting, turn the mat upside down on your worksurface. Gently bend the mat away from the paper while keeping the paper flat on the table.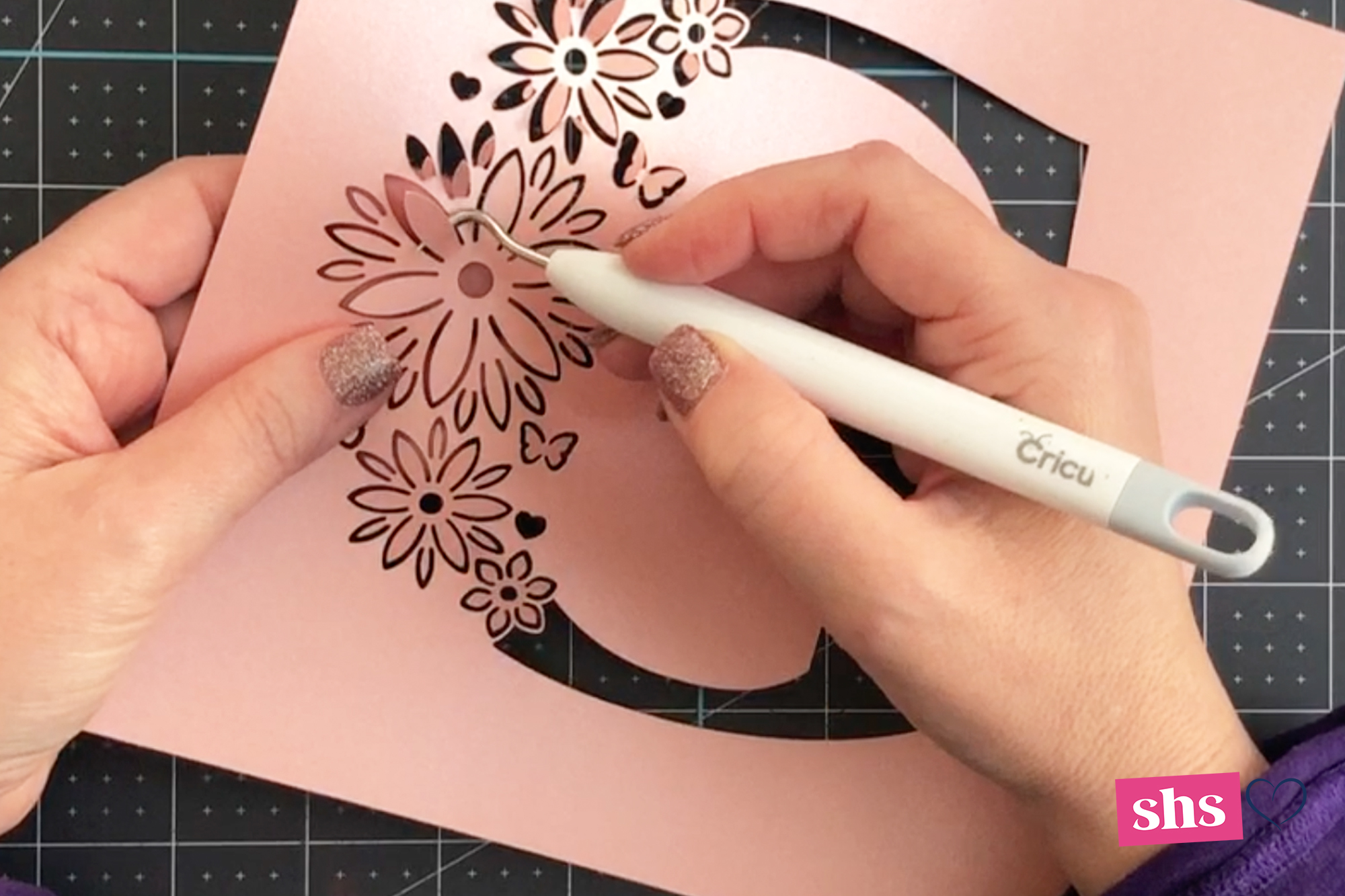 Optional: Gently bend the petals of the flowers and butterfly wings up a bit to add demention.
For my shadowboxes, I just placed the two layers in the frame and didn't use glue. The purple A was assembled without the bends to the paper and using foam tabs.
My husband captured the photo above when he walked into my craft room and saw the holographic spots on the paper with the sun setting through the shade. 💜
Please share prior to downloading
Please share! If you enjoy this project/design, would you please share it on your social media platform or on your favorite Pinterest board? I greatly appreciate it!! That helps my blog continue to grow and enables me to continue to provide free designs. 💕 Thank you!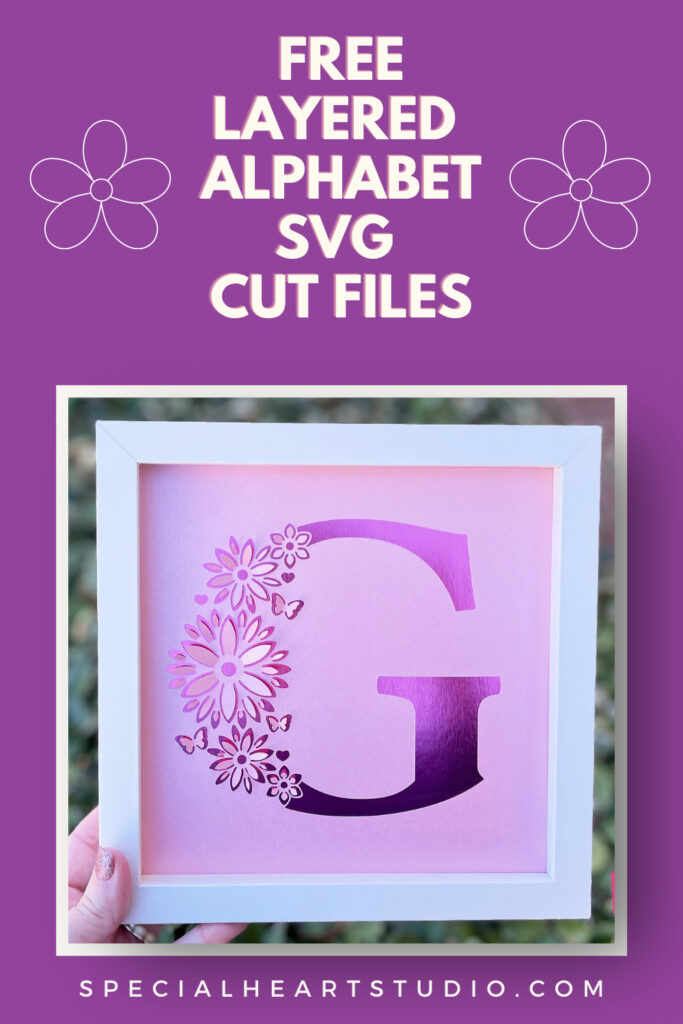 DOWNLOAD the 2D Floral Butterflies Alphabet SVG – Design #158 by entering the password to my Freebie Vault. Click HERE to go to the freebie vault, my library of free downloads. To sign up for a password to my free designs, enter your name and email address below. ⬇️