This post may contain affiliate links. Please see my Privacy Policy for full details.
Sharing today a couple of designs for my friends who celebrate Hanukkah. I've designed a Layered Menorah and Layered Dreidel.
The Layered Menorah was designed so that the little paper flames sit in a "pocket" between the layers so that the user can "light" the candle each evening.
Please help us by sharing it before downloading the design. If you like these free designs, please take a moment to share on your favorite social media or pin it on Pinterest. That helps our site continue to grow so that we can continue to provide free content. Thank you! 💜
MATERIALS NEEDED TO MAKE LAYERED MENORAH OR LAYERED DREIDEL
65 lb Cardstock – On the Menorah, I used one sheet of 12×12 cardstock for the background layer and the remaining pieces I cut from 8.5″x11″ paper.
Art Glitter Glue – This is one of my favorite glues (it doesn't contain glitter)
Micro Pop-Dot Adhesives – Perfect for tiny places.
Foam tabs – These foam tabs from Tombow are my absolute favorite. They're thick enough to provide a good dimension to each project.
Light grip mat (blue light grip)
Cricut Maker – or your favorite cutting machine.
Design #106 – Layered Hanukkah SVG Cut Files – The free cut file (available in my freebie vault—get the password at the bottom of this post).
The Layered Menorah and Layered Dreidel were designed to be cut and assembled in a similar manner to most of my layered designs. For full instructions and videos can be found on my Layered Mandala Alphabet post.
I glued the little flames using Art Glitter Glue. It holds extremely well and has a great precision point to apply to tiny pieces.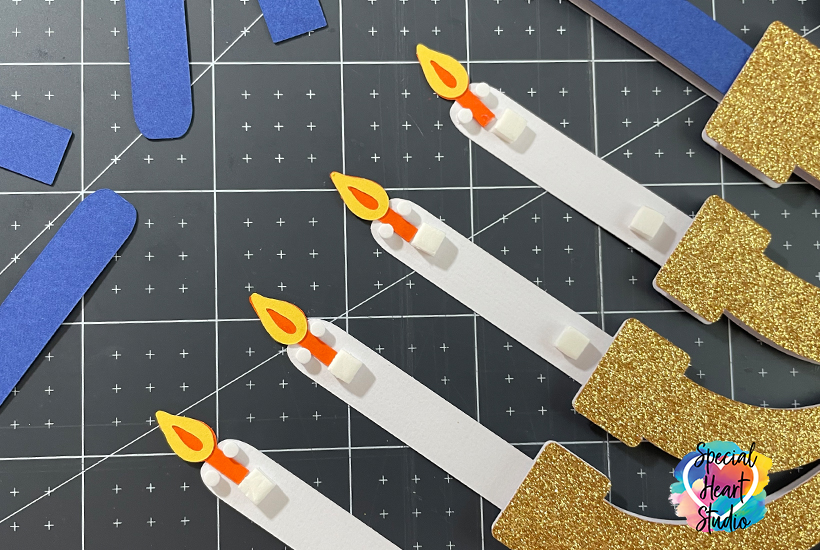 I created a little "pocket" with the foam tabs so that the flames can be inserted on the right evening to make the cardstock menorah more realistic.
PLEASE SHARE PRIOR TO DOWNLOADING
Please help us by sharing it before downloading the design. If you like these free designs, please take a moment to share on your favorite social media or pin it on Pinterest. That helps our site continue to grow so that we can continue to provide free content. Thank you! 💜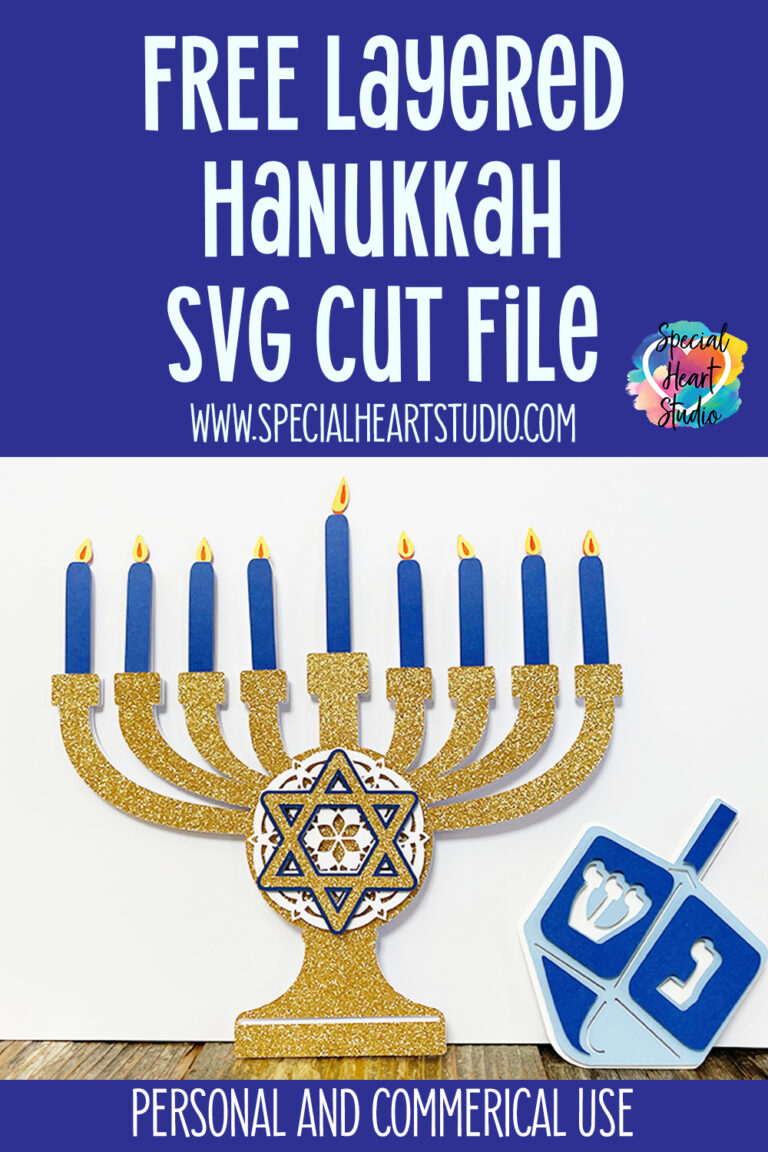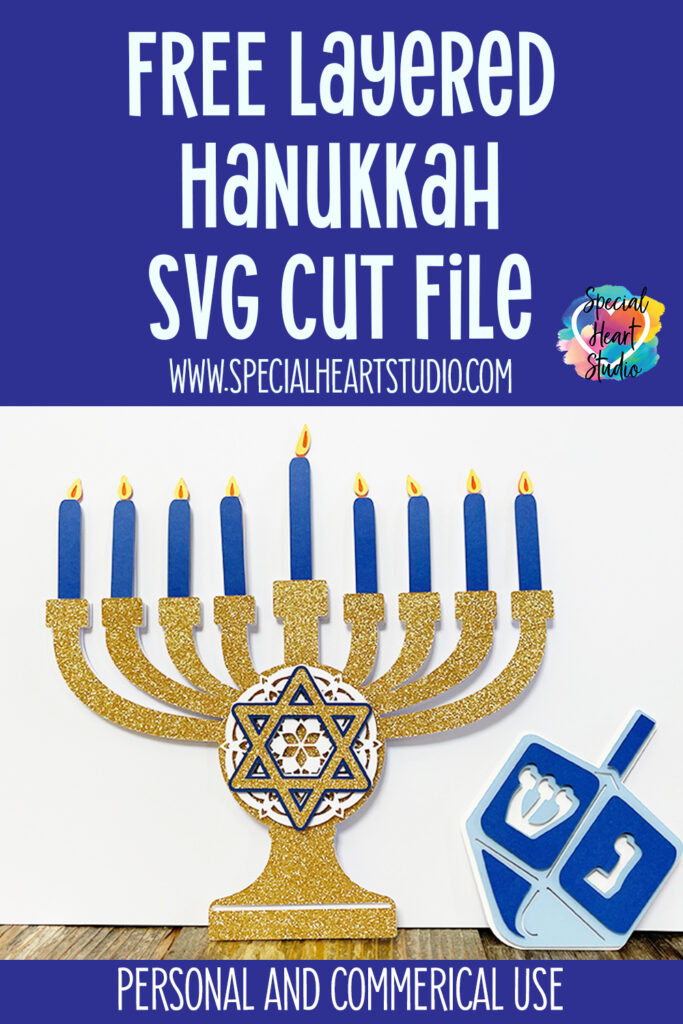 DOWNLOAD MY LAYERED HANUKKAH DESIGNS BY SUBSCRIBING (FREE) BELOW TO GET THE PASSWORD TO MY FREEBIE VAULT