This post may contain affiliate links. Please see my Privacy Policy for full details.
One of my very favorite things at Christmas is looking at all the beautiful Nativity scenes in stores. For years, I've been wanting a nativity to put up at Christmas, but have yet to find just the one I want to purchase.
This 3D layered design comes apart and can be stored in the base which is also a box. Easy to send to loved ones that may not live close this year or store away for future years.
When I started designing layered designs, I just knew that I wanted to try my hand at a nativity. This design has been in the works for a few months now, and just finally came together this week.
I don't mind if you use these designs for personal or small business commercial use up to 200 items, but please do not re-sell or re-distribute the files. I'd ask that you direct your crafty friends here to download the files themselves. Also, I don't allow my designs to be used in print-on-demand shops or on transfers that will be sold. Click HERE for complete Terms of Service.
MATERIALS NEEDED FOR 3D LAYERED NATIVITY
Note on lights: For the Nativity pictured, I used warm white lights.
HOW TO CUT AND ASSEMBLE A 3D LAYERED NATIVITY
The download zip file for this design includes four SVG files. Because of all the different pieces, I broke up the SVG cut file into sections to make it easier to work with.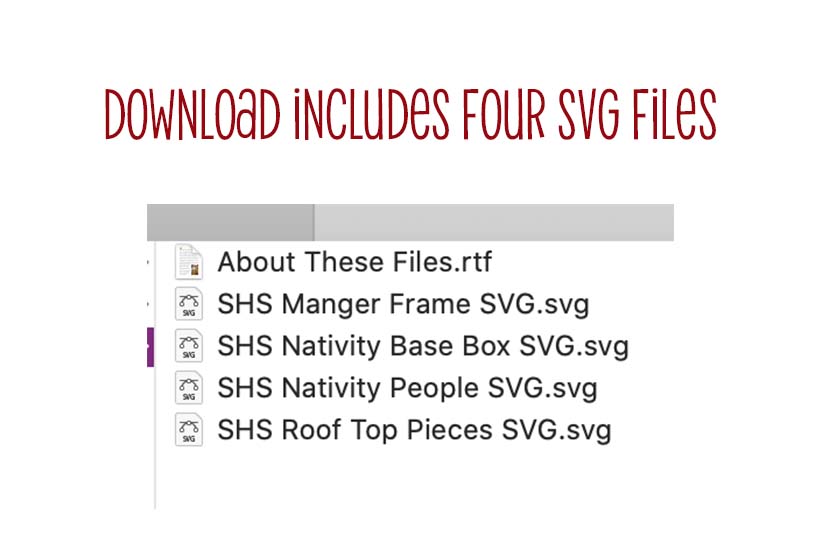 Once the download has completed, unzip the download folder.
Upload the section you'd like to first cut. When working on a desktop computer, the files usually stay the correct size. In case they have changed, I'm listing below the different dimensions. Also, if you need to resize the project, it would be best to upload all four SVG and resize simultaneously so that all proportions remain correct.
*Manger Frame 18.907″x13.323″
*Nativity Base Box 11.094″x11.093″
*Nativity People 10.413″x10.823″
*Roof Top Pieces 10.171″x9.597″
To cut the 65lb. paper on my Cricut Maker, I use the "Light Cardstock" setting on a blue mat. Use a brayer to keep the paper from slipping. I used Kraft Board setting to cut the Kraft Board on a green mat.

View step-by-step assembly on the video below.
VIDEO TUTORIAL
PLEASE SHARE PRIOR TO DOWNLOADING
Please share! If you enjoy this project/design, would you please share it on your social media platform or on your favorite Pinterest board? I greatly appreciate it!! That helps my blog continue to grow and enables me to continue to provide free designs. 💕 Thank you!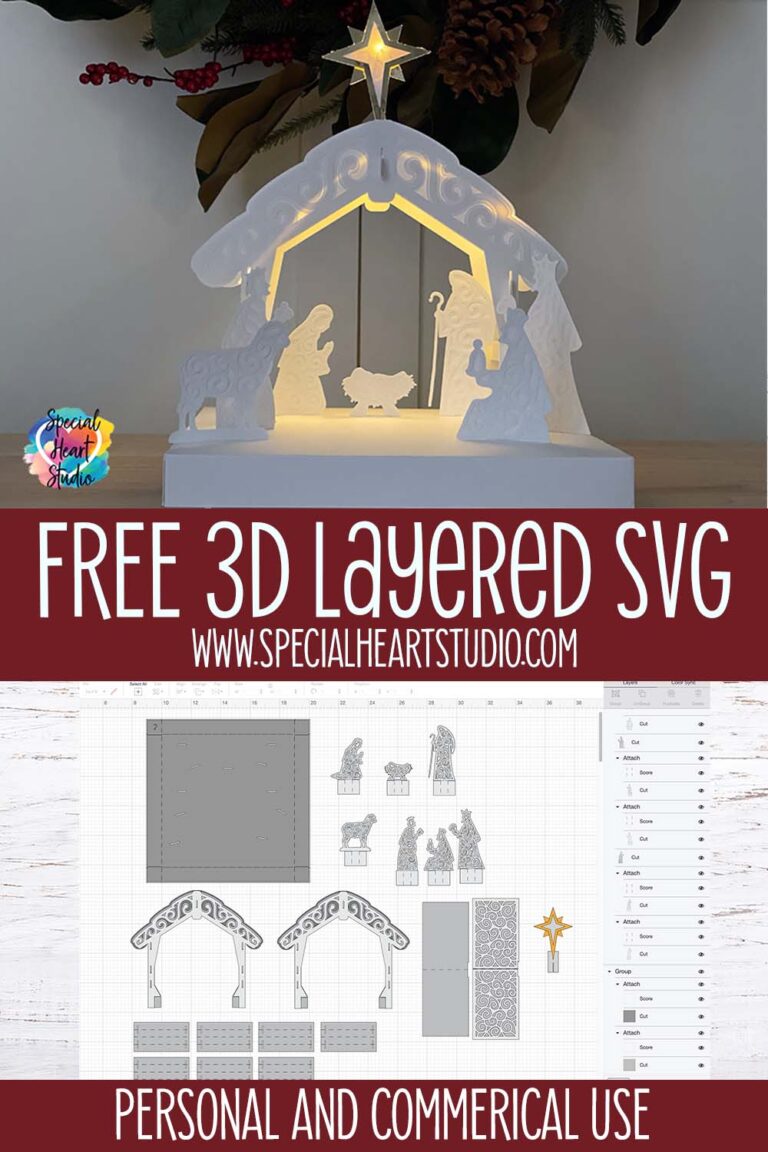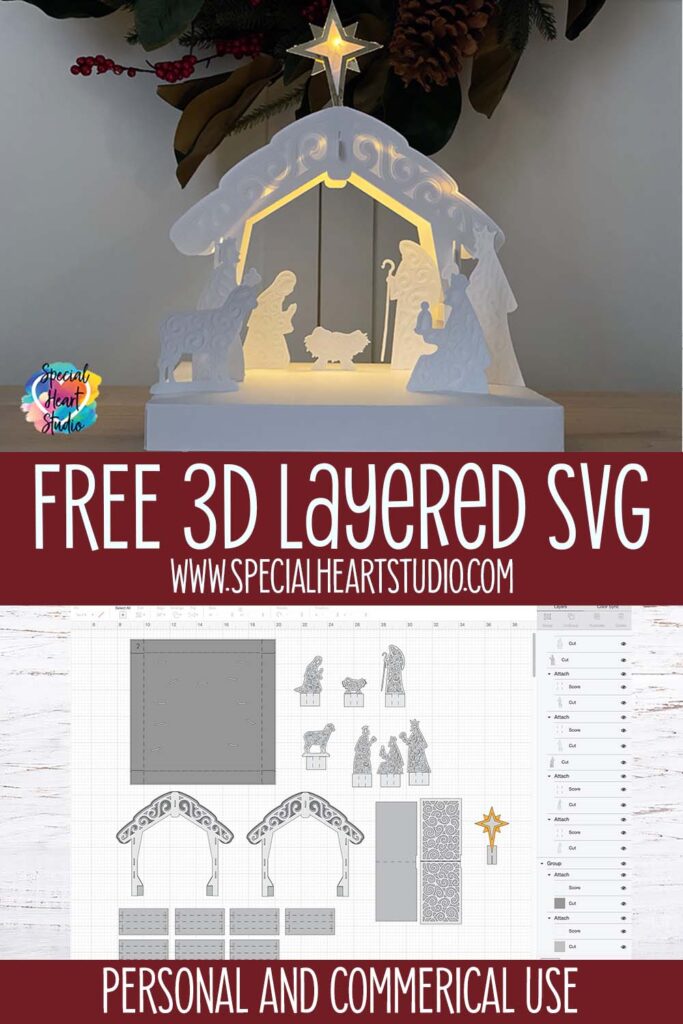 DOWNLOAD MY 3D LAYERED NATIVITY BY SUBSCRIBING (FREE) BELOW TO GET THE PASSWORD TO MY FREEBIE VAULT
DOWNLOAD This 3D Layered Nativity Cut file by entering the password to my Freebie Vault. Click HERE to go to the freebie vault, my library of free downIoads. To sign up for a password to my free designs, enter your name and email address below. ⬇️