HOW TO UPLOAD SVG FILES IN CRICUT DESIGN SPACE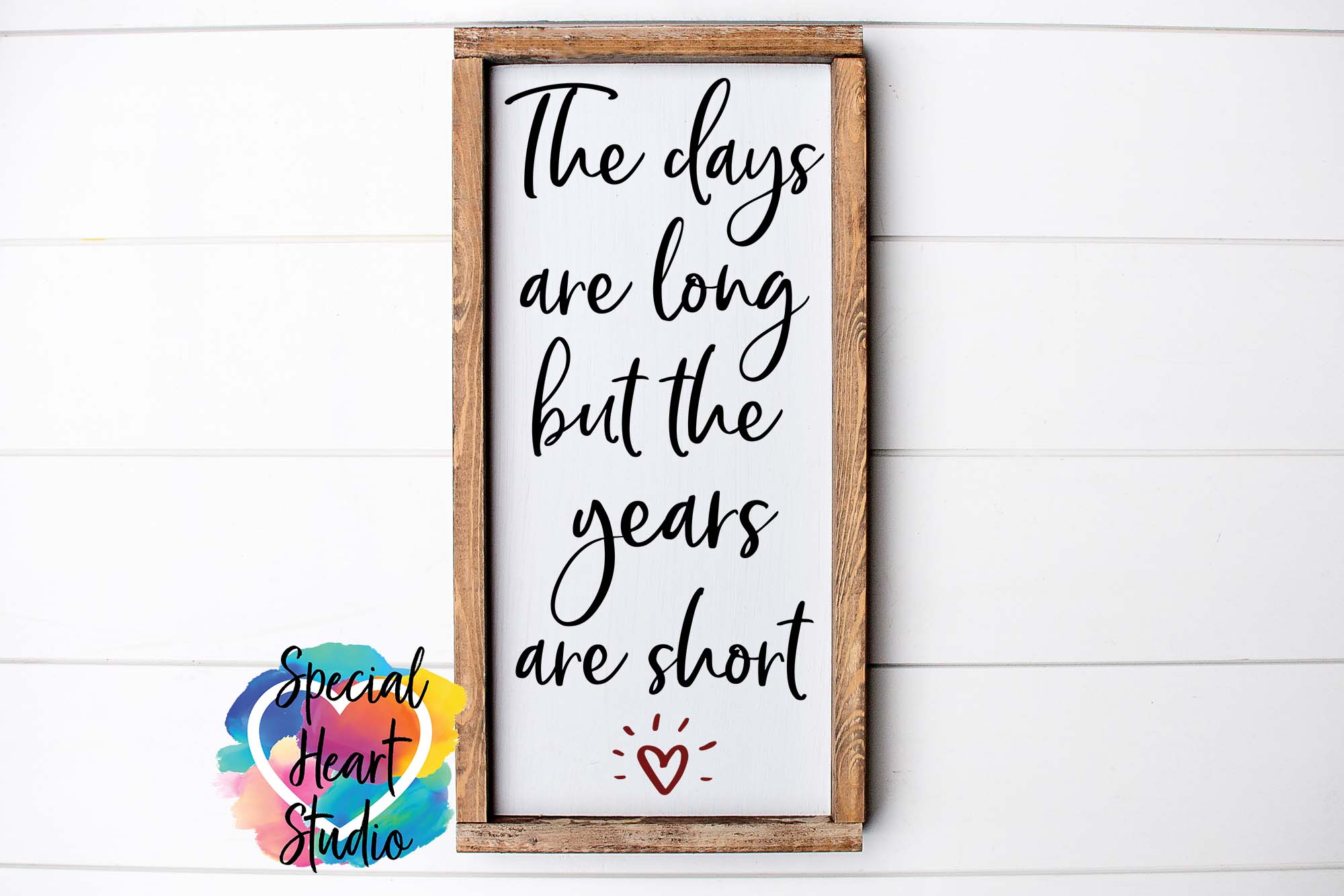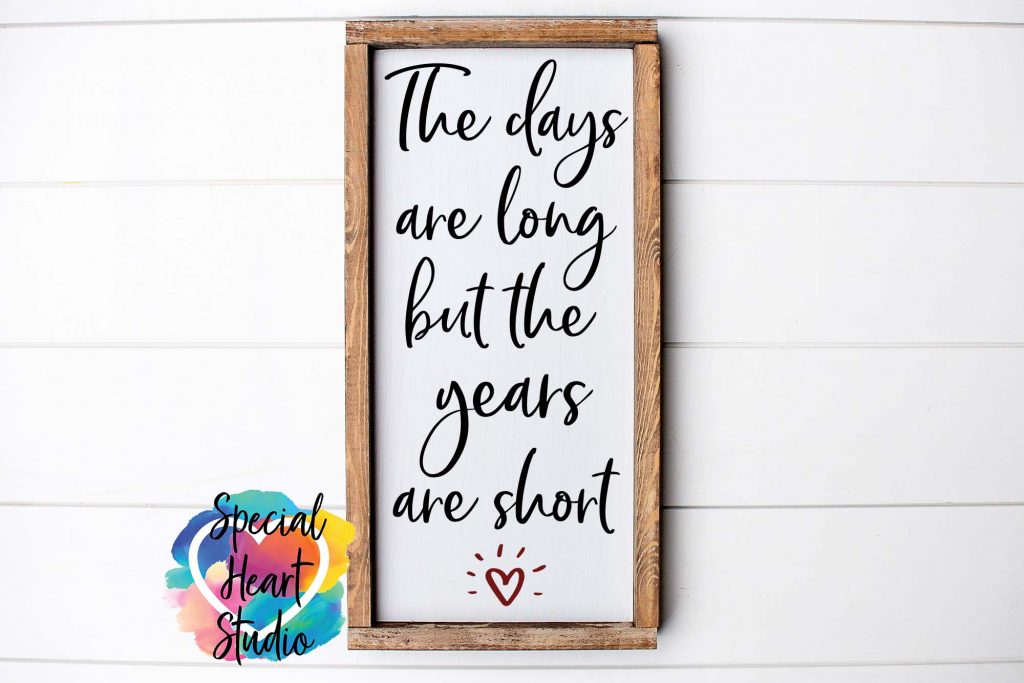 In this post, we'll learn how to upload an SVG file to Cricut Design Space. Design Space has some beautiful design selections preloaded within their software, but if you want something outside of what they offer, you'll need to know how to upload files to cut with your Cricut.
WHAT IS AN SVG?
SVG stands for Scalable Vector Graphic. It's the file type that cutting machines use to read the lines that will be cut with the machine. These types of files are used as they do not lose quality or pixelate when size is increased. They allow for our designs to be saved in layers; thus, our machines read the multiple colors.
UPLOADING A SVG FILE TO CRICUT DESIGN SPACE
If your SVG file has been downloaded and is in the ZIP file format, you'll first need to unzip it as you cannot upload a ZIP file to Design Space. Unzipping a file can vary from Windows to Mac, but in general, if you right-click on the zip file in either operating system, there will be an option to unzip.
After the file has been unzipped open Cricut Design Space.
Click on New Project.
Once a New Project Screen is open, click Upload.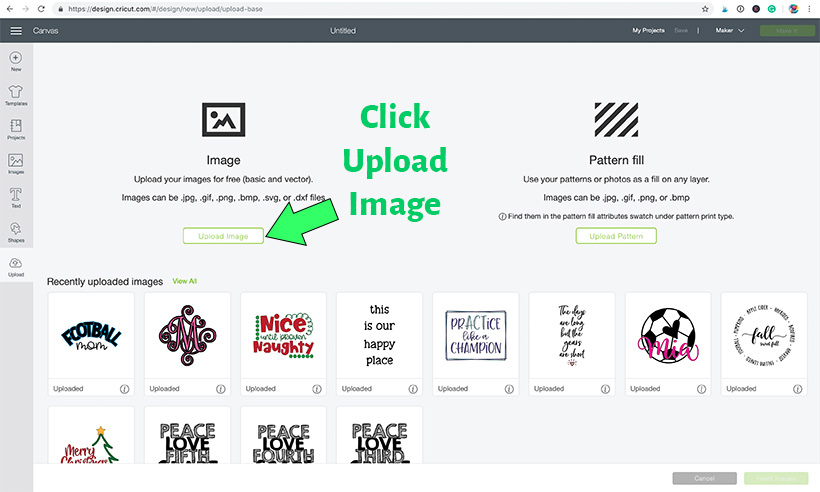 Click Upload Image.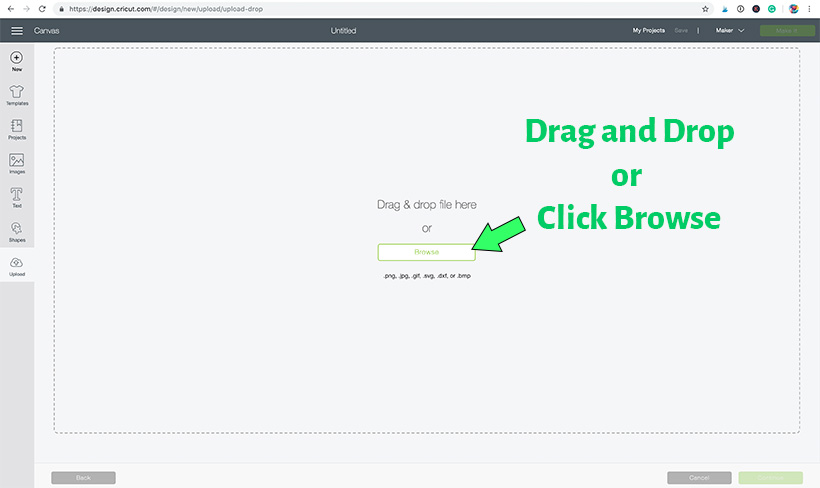 After clicking Upload Image, the above screen will show and allow you to either drag and drop your SVG or you may use the Browse button to locate the SVG in your computer's files.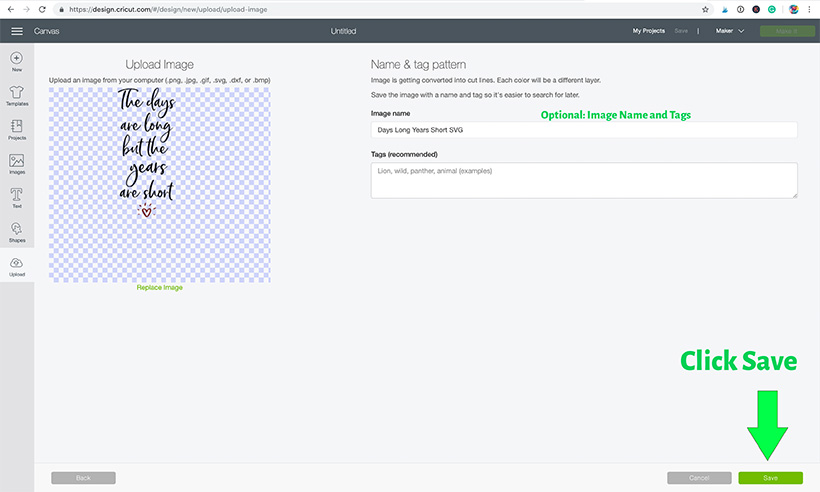 Once you've selected (or dropped) the SVG you're uploading, the "Name & Tag" Screen will appear. From this screen, you may rename the file that you've just uploaded in the Image Name field. You may also assign tags to the design. Both of these steps are optional.
Click Save.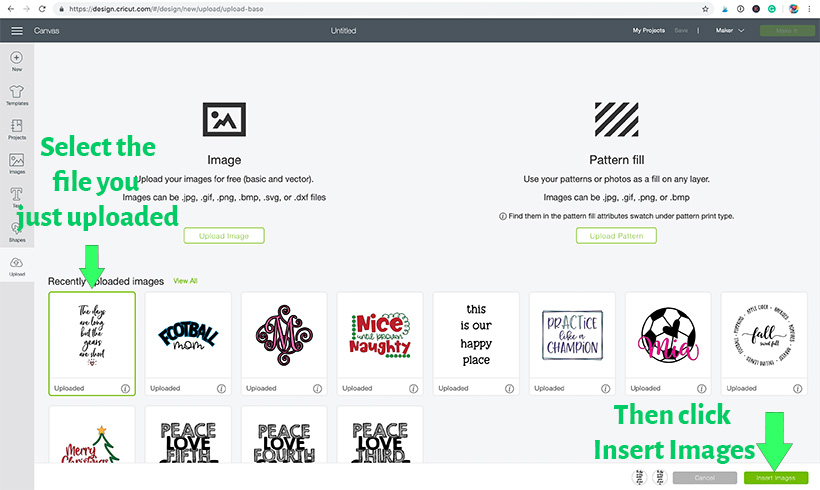 This screen will show your recently uploaded images. From here, select the file that you just uploaded, then click Insert Images (bottom right corner). You will then be taken back to the Canvas in Design Space.
You did it! Now that you know how to upload SVG files, be sure to check out some of our free designs. Find some here in the Free SVG section of my blog.
Want to remember this? Post How to Upload SVG Files to CRICUT Design Space to your favorite Pinterest board!