This post may contain affiliate links. Please see my Privacy Policy for full details.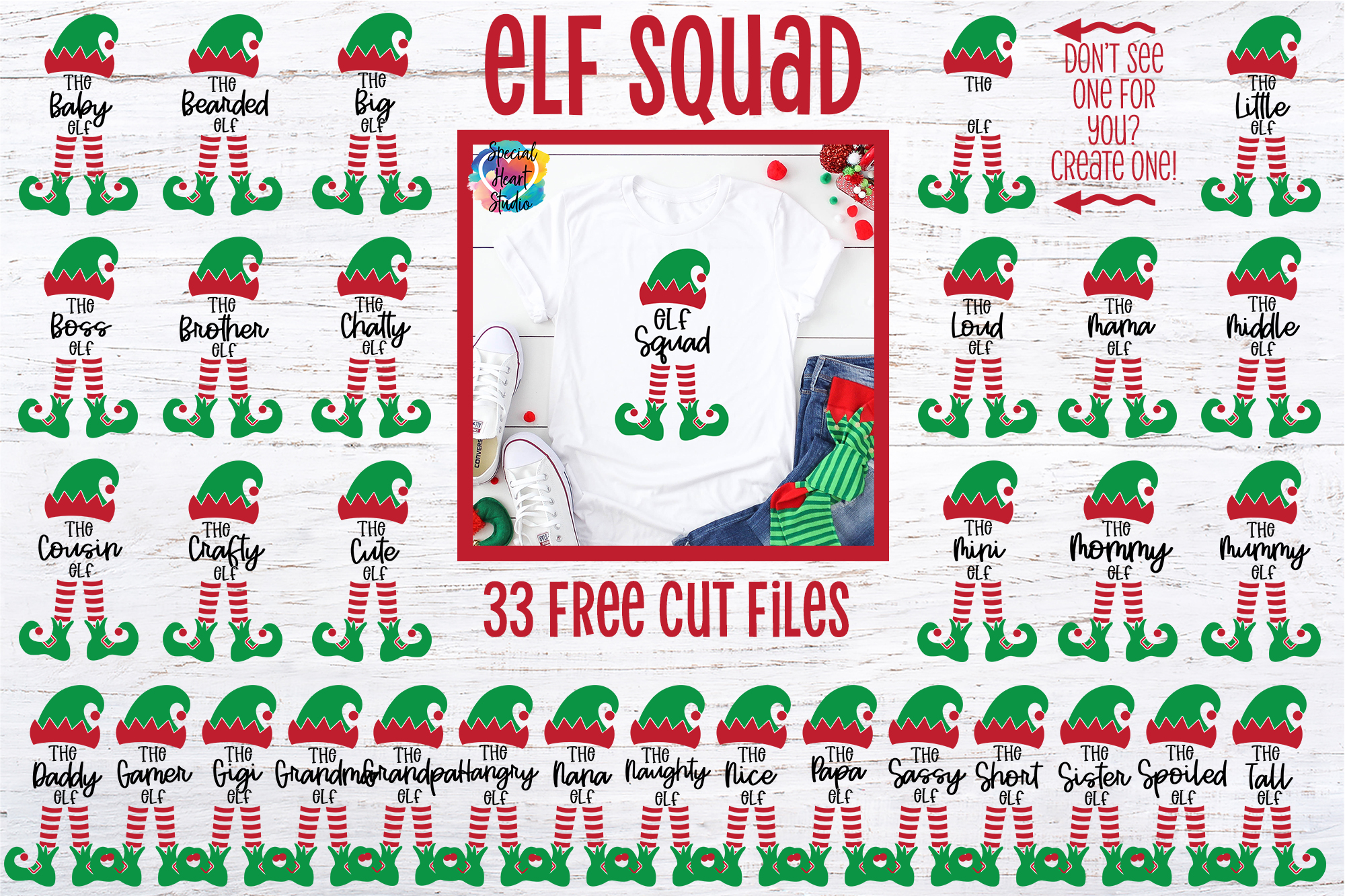 The elves have taken over. Well….maybe it's just I got carried away? 33 elf designs to cover many different relationships and titles.
In prepping for Christmas and shirts I wanted to make my own family, I thought of a few other names/titles and then just couldn't stop. There are so many of these designs, it's hard to fit them all in one photo to show.
Do you make family shirts? Possibly PJ's for Christmas? Above are just a few of the family titles included in this free bundle of Elf Squad designs.
This one is certainly calling my name!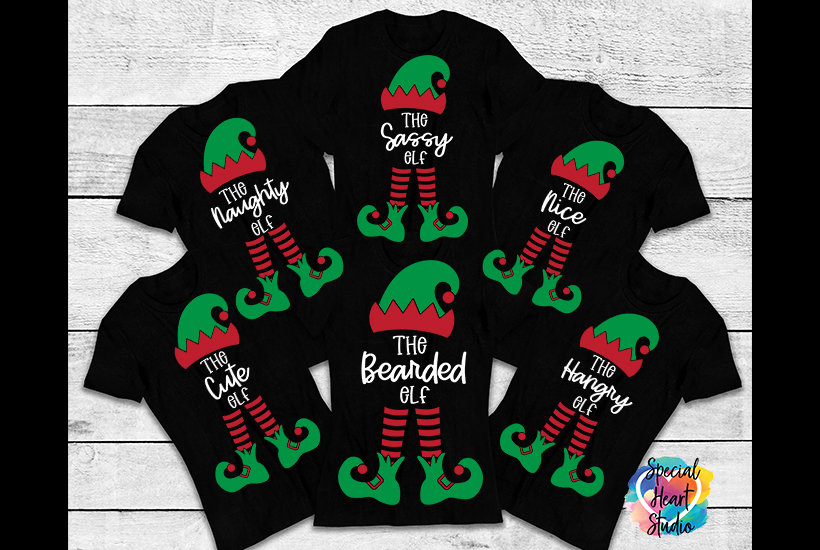 Naughty or Nice? Maybe you're the Bearded Elf? Hangry? I've certainly been guilty of that at times.
Just a few more of the family titles included in the download.
I don't mind if you use these designs for personal or small business commercial use up to 200 items, but please do not re-sell or re-distribute the files. I'd ask that you direct your crafty friends here to download the files themselves. Also, I don't allow my designs to be used in print-on-demand shops or on transfers that will be sold. Click HERE for complete Terms of Service.
THERE ARE EVEN MORE ELVES THAN CAN BE SHOWN IN PHOTOS!
Here's a list of all the titles included:
Baby
Bearded
Big
Boss
Brother
Chatty
Cousin
Crafty
Cute
Daddy
Gamer
Gigi
Grandma
Grandpa
Hangry
Little
Loud
Mama
Middle
Mini
Mommy
Mummy
Nana
Naughty
Nice
Papa
Sassy
Short
Sister
Spoiled
Tall
In addition to all the above, there is also an Elf Squad design. I've also included a blank version for you to fill in and fit your needs. If you'd like to use the same font, I used Hereby Restored from FontBundles. You can find it HERE.
PLEASE SHARE PRIOR TO DOWNLOADING
Please share! If you enjoy this project/design, please share it on your social media platform or your favorite Pinterest board. I greatly appreciate it!! That helps my blog continue to grow and enables me to continue to provide free designs. 💕 Thank you!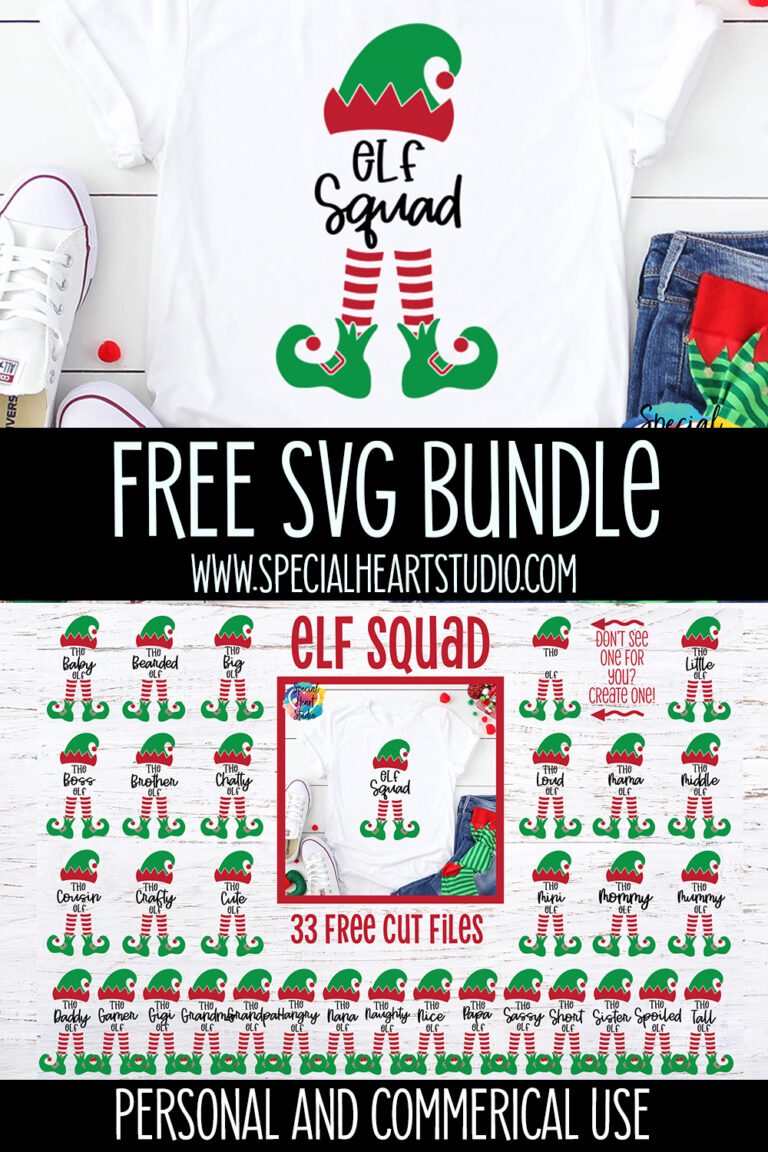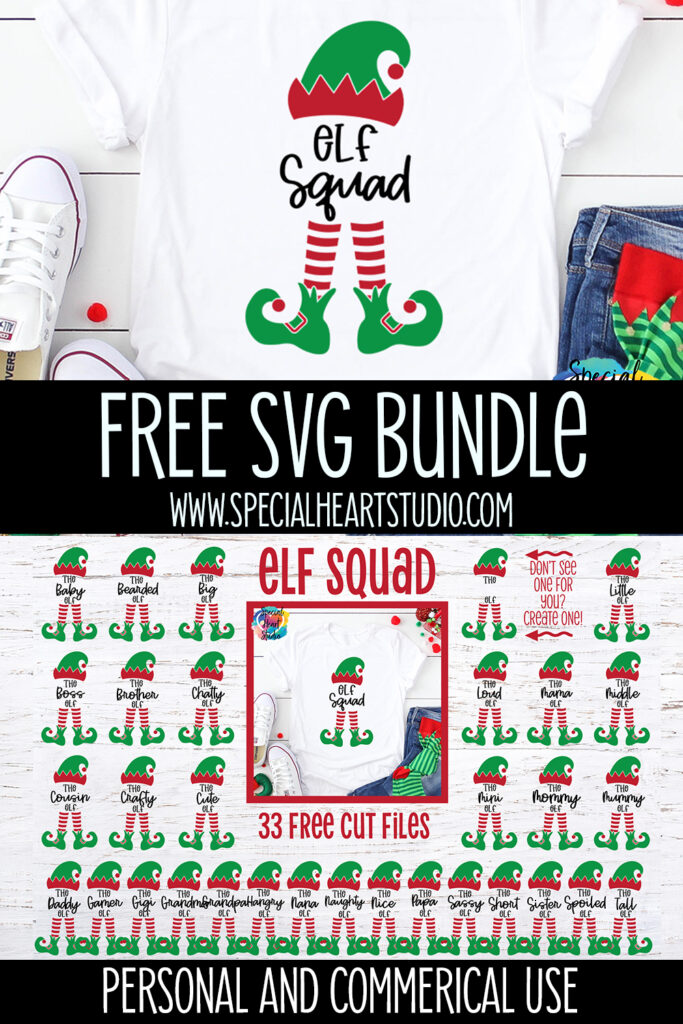 DOWNLOAD MY ELF SQUAD BUNDLE BY SUBSCRIBING (FREE) BELOW TO GET THE PASSWORD TO MY FREEBIE VAULT
DOWNLOAD the ELF SQUAD BUNDLE – Design #113 by entering the password to my Freebie Vault. Click HERE to go to the freebie vault, my library of free downIoads. To sign up for a password to my free designs, enter your name and email address below.
New to Design Space and looking for help with how to upload? Click HERE to find directions to get started.