FREE LAYERED MANDALA SVG ROUND 2
This post may contain affiliate links. Please see my Privacy Policy for full details.
I had a ton of fun designing and putting together my first mandala, I had to try it again. Mandala 2 is my next attempt at these fun layered creations. This one is 5 layers . I glued the first two layers together using a glue stick. Then placed foam tabs between the third and fourth layers. As before, the hardest part of making these projects is taking the intricate cut off the mat. I would suggest to put the mat upside down with the paper on your work surface and slowly bend the mat while peeling the paper towards your desktop. Patience is key. If you 'd like more hints, visit the first tutorial post here. There I put a video link that shows exactly how I made the layered mandala.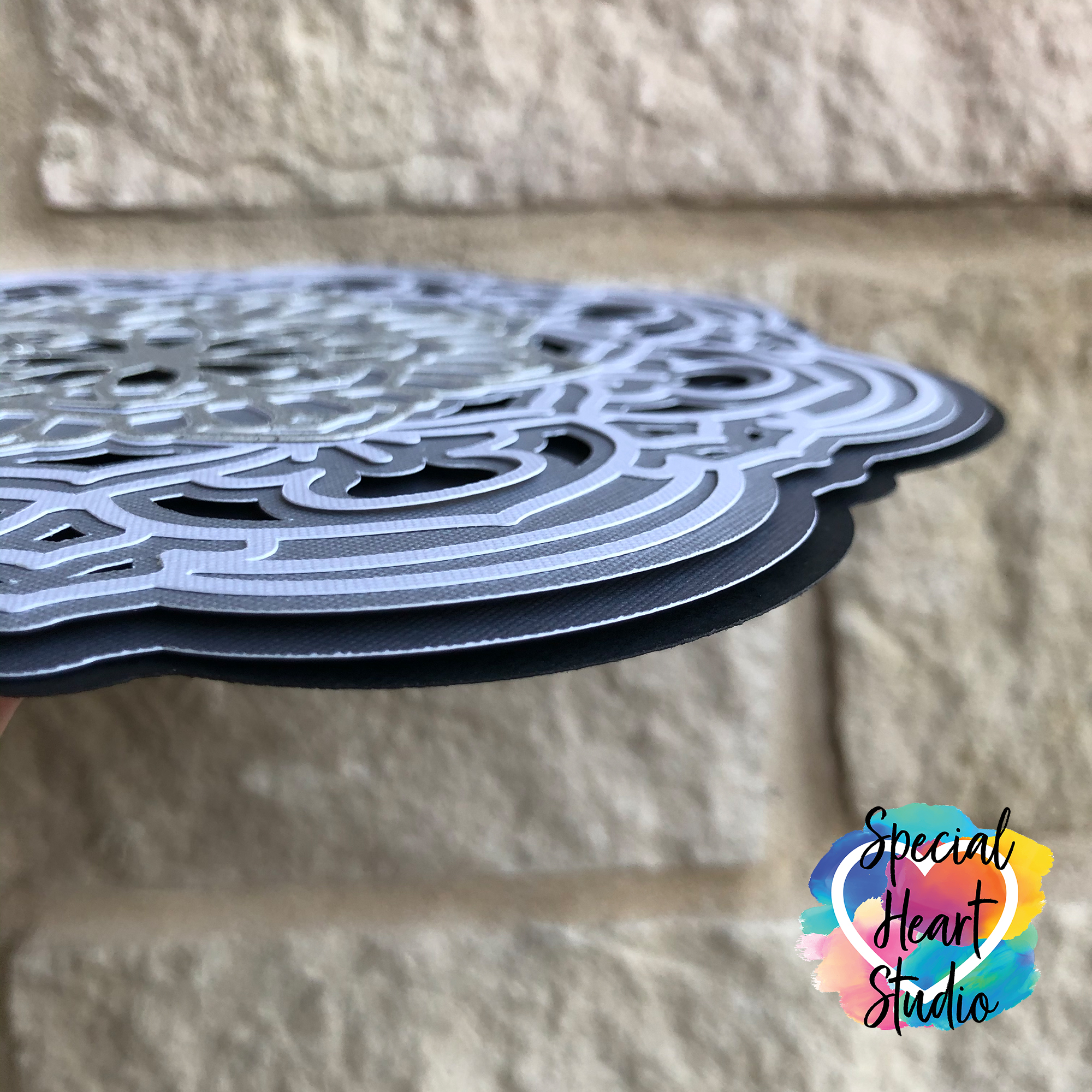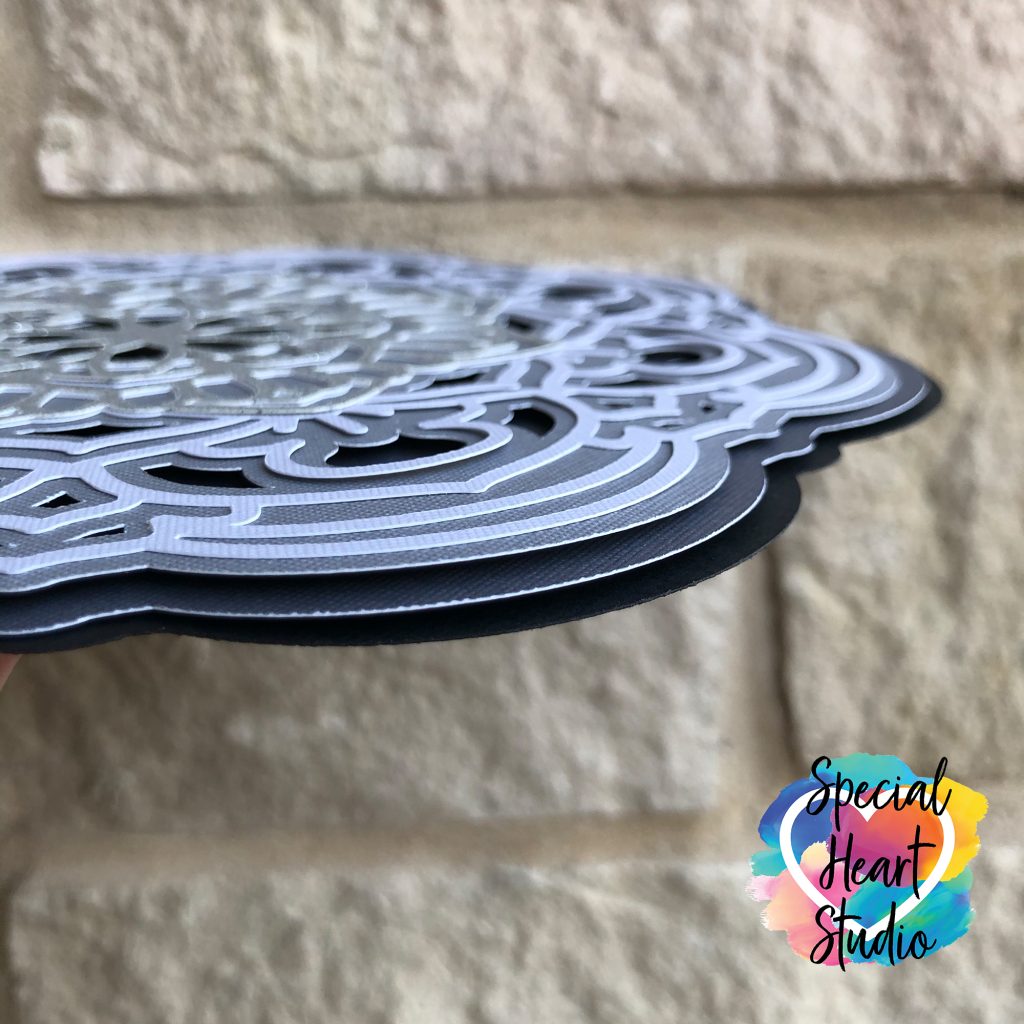 Please share! If you enjoy this project/design, please share it on your social media platform or your favorite Pinterest board. I greatly appreciate it!! That helps my blog continue to grow and enables me to continue to provide free designs. 💕 Thank you!
PLEASE SHARE PRIOR TO DOWNLOADING
PIN THIS IMAGE TO YOUR FAVORITE PINTEREST BOARD ❤️