How To Preview SVG Files In Windows 10 File Explorer
This post may contain affiliate links. Please see my Privacy Policy for full details.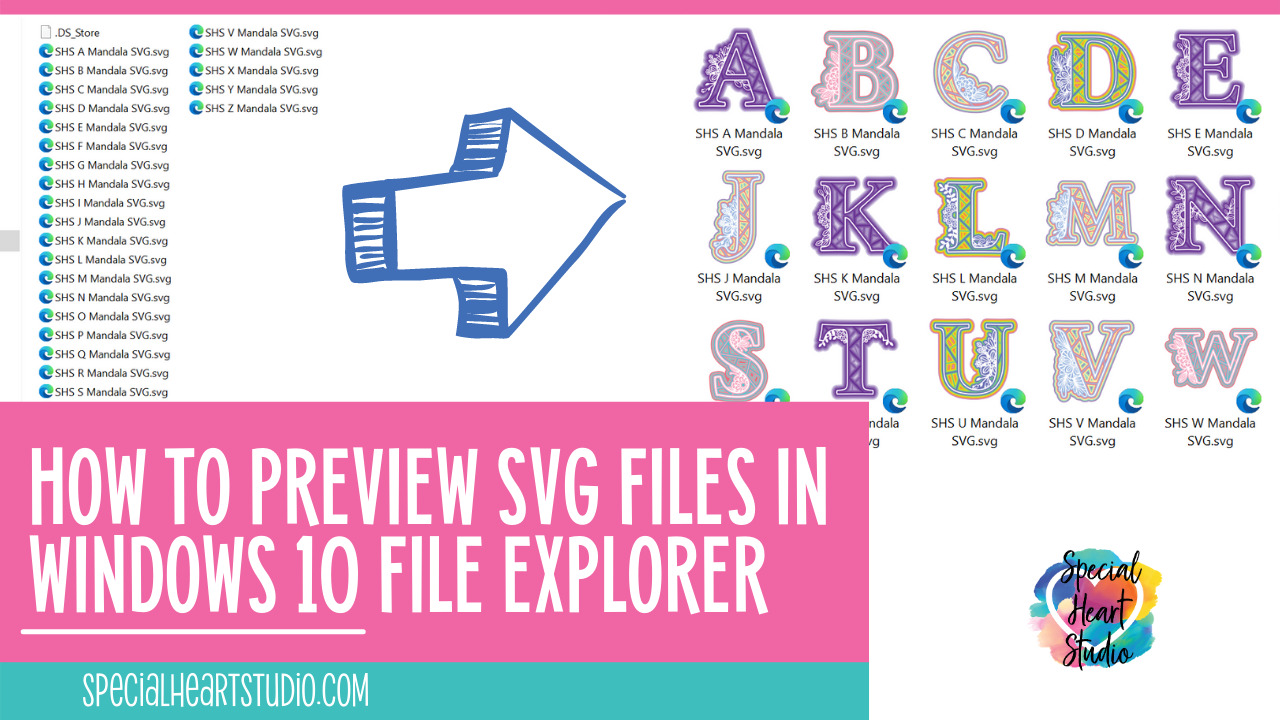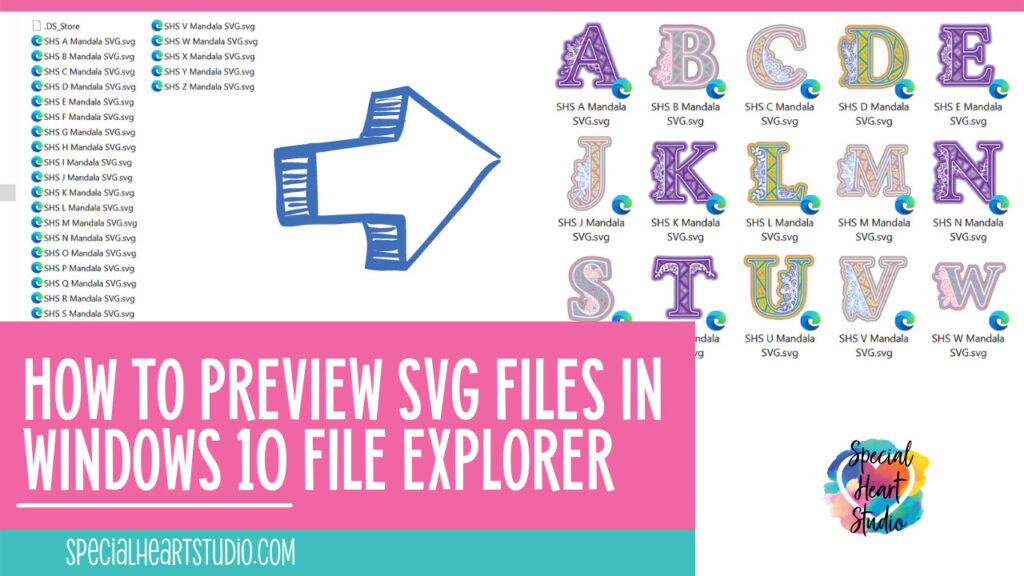 Wouldn't it be easier if you could see a little thumbnail preview in Windows 10 File Explorer of your SVG files? You can!
In this Windows 10 tutorial, you'll find a short video tutorial along with step-by-step written directions on how to use thumbnail previews of your SVG files.
Video Tutorial – How To Preview SVG Files
Written Step-By-Step How Preview SVG Files In Windows 10 File Explorer
The steps below will outline the same information presented in the video tutorial.
In Windows 10 File Explorer, it can be difficult to see which file is an SVG and what it looks like as shown above. These steps will walk you through how to install a SVG Explorer Extension to make the task easier.
We'll first need to determine if your computer uses a 32 bit or 64 bit version of Windows. To do this, navigate to your systems settings. Type about in the search bar, and "About Your PC" will appear. Click to open.
On the "About" screen. Take note of your System type. As shown above, my Windows 10 system is a 64-bit operating system.
Next, navigate to Github to download the appropriate extension based on your operating system.
https://github.com/tibold/svg-explorer-extension/releases

Once downloaded, double-click the .exe file to install the SVG Explorer Extension on your computer. Once the install finishes, you will need to restart your computer for changes to take effect.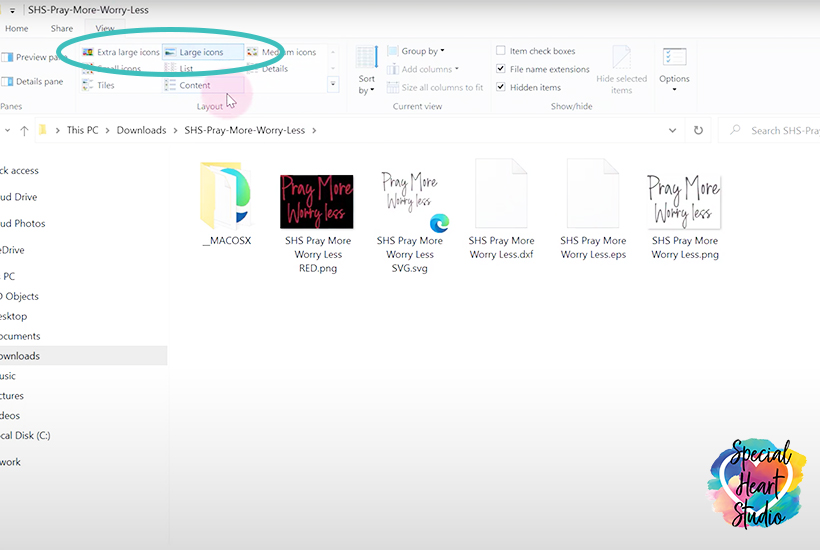 Magic! After restart, navigate to where you have saved SVG files and use either the Large Icon or Extra Large Icon views and you'll now be able to preview SVG files. 💜