How To Unzip And View SVG Files in Windows 10
This post may contain affiliate links. Please see my Privacy Policy for full details.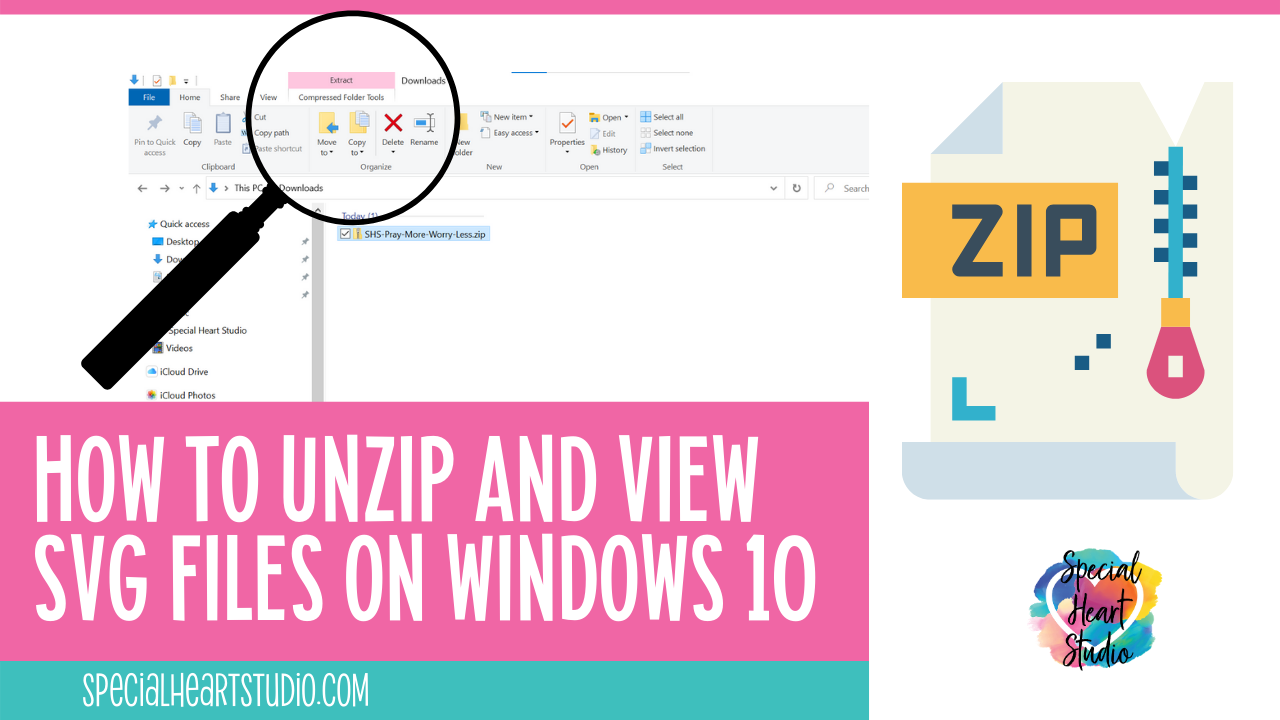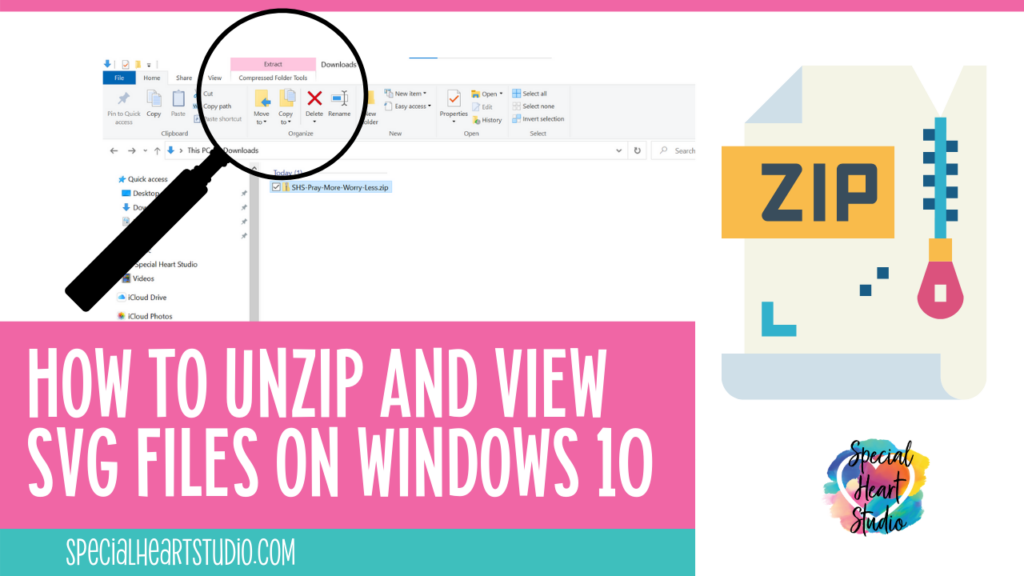 To keep file sizes small and downloadable, they are frequently zipped (aka compressed) for delivery. This is true of files sent via email or downloaded from websites. Years ago, a user would have to pay for software to unzip files. Thankfully, that's no longer the case, and most operating systems have the functionality built into the software.
I've put together a quick video and written directions to walk through how to unzip (extract) zipped folders on Windows 10. I will also review settings in Windows 10 file viewer that can be set for easier file type identification.
Video Tutorial – How To Unzip In Windows 10
Written Step-By-Step How To Unzip in Windows 10
Once a file has been downloaded, navigate to File Explorer > Downloads. Click the file you'd like to unzip so that it's selected, then RIGHT click the zipped folder.
After right-clicking, a new menu will appear where you can click the Extract All function. You've now unzipped the file!
As with many things on computers and in crafting, there is more than one way to accomplish the same thing. Instead of right-clicking a file, you may also select it (or even multiple files) and then click the Extract all button.
Double click the unzipped folder to reveal the contents.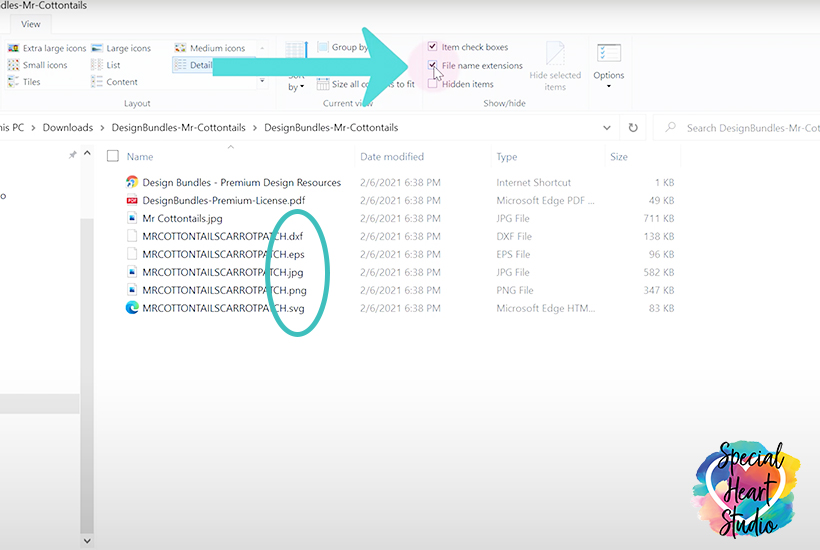 I highly recommend leaving the File Name Extension box checked to make it easier to see file types. Because Windows doesn't natively know what to do with SVG files, it frequently lists the file type as an HTML document, Microsoft Edge, Google Chrome, etc. Leaving the File name extension button checked will help identify file types as shown in the oval above.
Looking for Free SVG Files To Practice?
Now that you're an expert unzipping files in Windows, do you need some new designs to practice? Navigate to my Freebie Vault or check out THIS post where I list tons of my favorite websites to find free and paid designs.
Want To Take This To The Next Level?
Learn how to preview SVG thumbnail previews in File Explorer HERE.