WHERE TO FIND FREE SVG CUT FILES FOR CRICUT OR SILHOUETTE
This post may contain affiliate links. Please see my Privacy Policy for full details.
When I first purchased my Cricut, I spent days and days creating projects that I found in Design Space. After joining a few Facebook groups dedicated to crafting and cutting machines, I realized that there was a much bigger world of projects available outside of the Design Space images. Oh boy! The possibilities were endless, but my budget was not, so I started a list of sites that offer free cut files.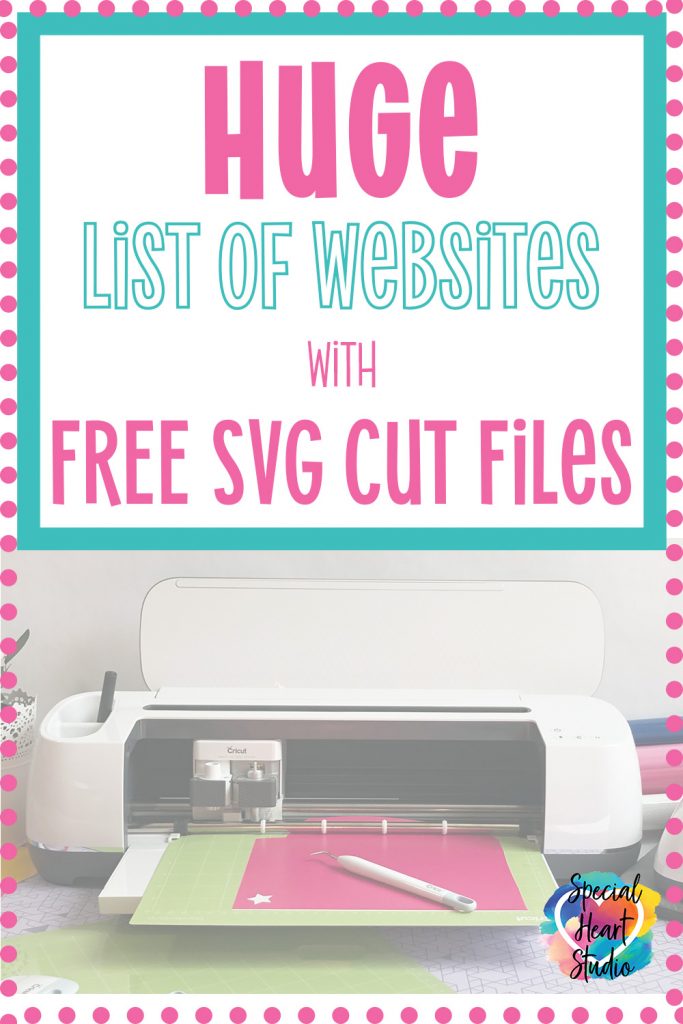 It doesn't matter if your Cricut or Silhouette is brand new, or you're a seasoned veteran, there's probably no denying that you enjoy collecting cut files. If so, read on to a long list of my favorite websites and bloggers that offer free cut files.
THE BEST SITES TO DOWNLOAD FREE SVG CUT FILES FOR CRICUT AND SILHOUETTE
I'd love if you join my Facebook group where I frequently post free cut files that I've discovered from reputable designers and bloggers. Within the group you'll find a bunch of fellow crafters that love to share their advice and projects, and of course, love the free designs. Click the photo banner below to find us.
WEBSITES WITH FREE SVG DESIGNS
Sometimes sites offer free designs for a limited time so I always suggest downloading a free file at the time you see it. The other thing we all need to remember and watch is for is license or terms of use. Sometimes free designs are offered only for personal use, which means you may use the design to make yourself something or gift project you create. Other designers may offer both personal and commercial use with their freebies. If you're unsure of a specific design or site, it's always best to ask, especially if you plan to sell your creations.
Please support designers! Most people wouldn't walk into a store and take something without paying for it just because they like it. Unfortunately, that happens all the time in the online world. I frequently see people suggest to others to "trace it." Just because an image on Google doesn't mean it's free. We also shouldn't share designs via email or PM. It doesn't matter if you paid for a design or downloaded it free on a website; everyone should go directly to the source. When you share or trace designs, you're stealing from a designer who may have spent many hours and money creating it. Even when free on a blog, that blogger is loosing out on page views and possibly advertising revenue.
CHECK OUT SOME OF OUR RECENT FREE DESIGNS!

THE HUGE LIST OF SITES TO DOWNLOAD FREE SVG CUT FILES FOR CRICUT AND SILHOUETTE
Special Heart Studio – You're here! 😊 Thanks for being here. I wanted to point out that I have free designs not only in the Freebie category of my shop but also sprinkled in blog posts and project tutorial posts. Also, I allow both personal and commercial use with both my free and paid designs. You may read my full TOU here.
Special Heart Studio
Design Bundles – Known for their incredible $1 Sales and huge site of paid designs Design Bundles also offers a weekly freebie and maintains a selection of free designs.
Craft House SVG > Use coupon code GJOA at checkout on paid designs for 10% off your order!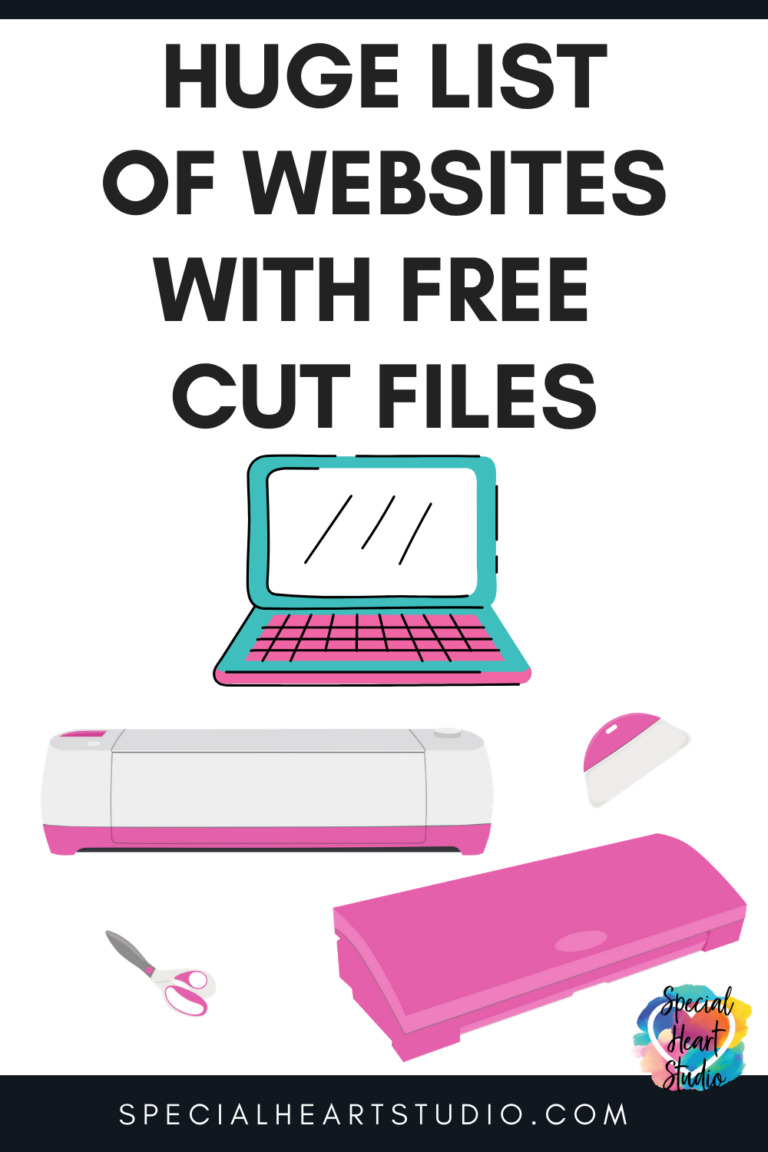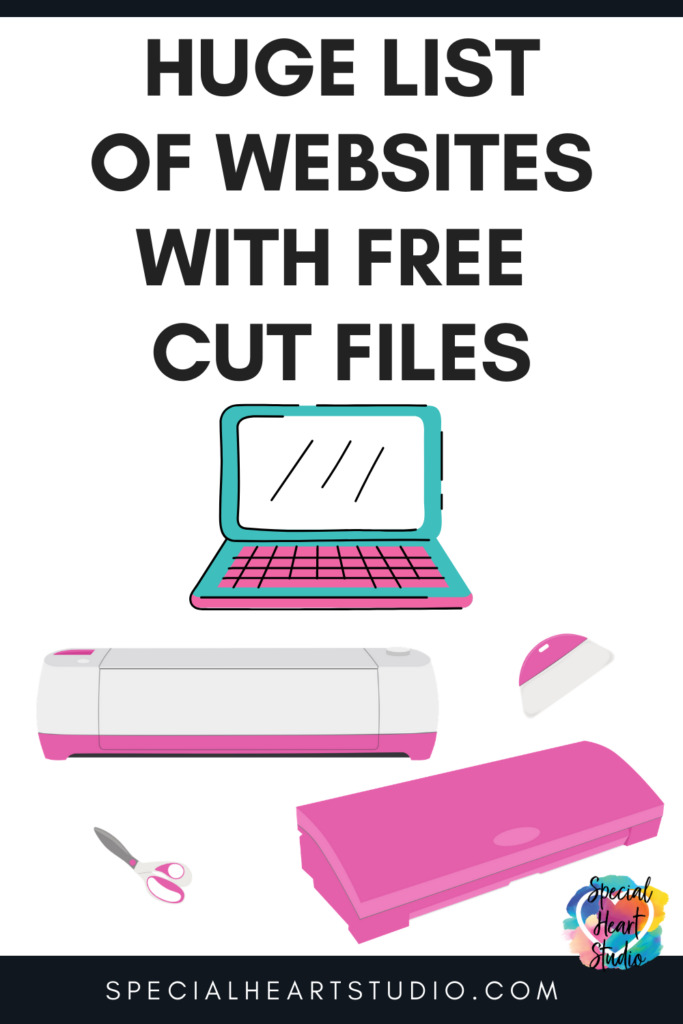 I'd love to know if you have a favorite site you feel should be added to the list. Let me know in the comments.
CHECK OUT MY LATEST POSTS: