Layered Hearts Shadowbox – Free Cut File
This post may contain affiliate links. Please see my Privacy Policy for full details.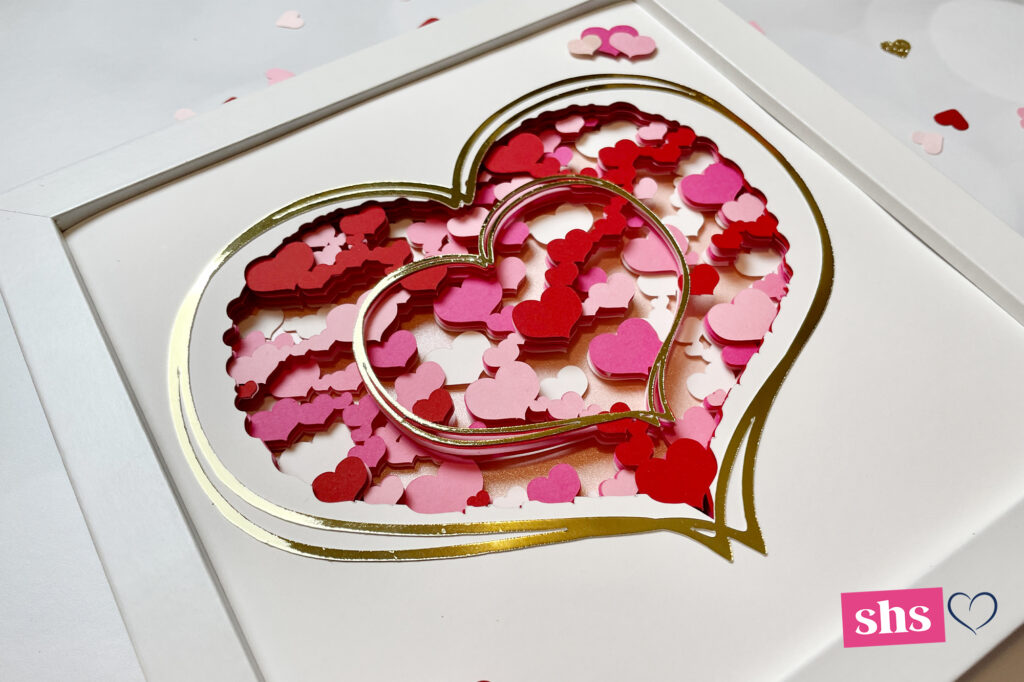 Hearts and Valentine's Day go hand in hand.
With Christmas and New Year's over, it's time for some new decorations. The next holiday we decorate for is Valentine's Day at my house.
This layered shadowbox design has eight layers and is easy to put together.
Step-By-Step Directions For A Layered Shadowbox
After you've downloaded the Layered Hearts Shadowbox design from the freebie vault, unzip and upload the design to Cricut Design Space.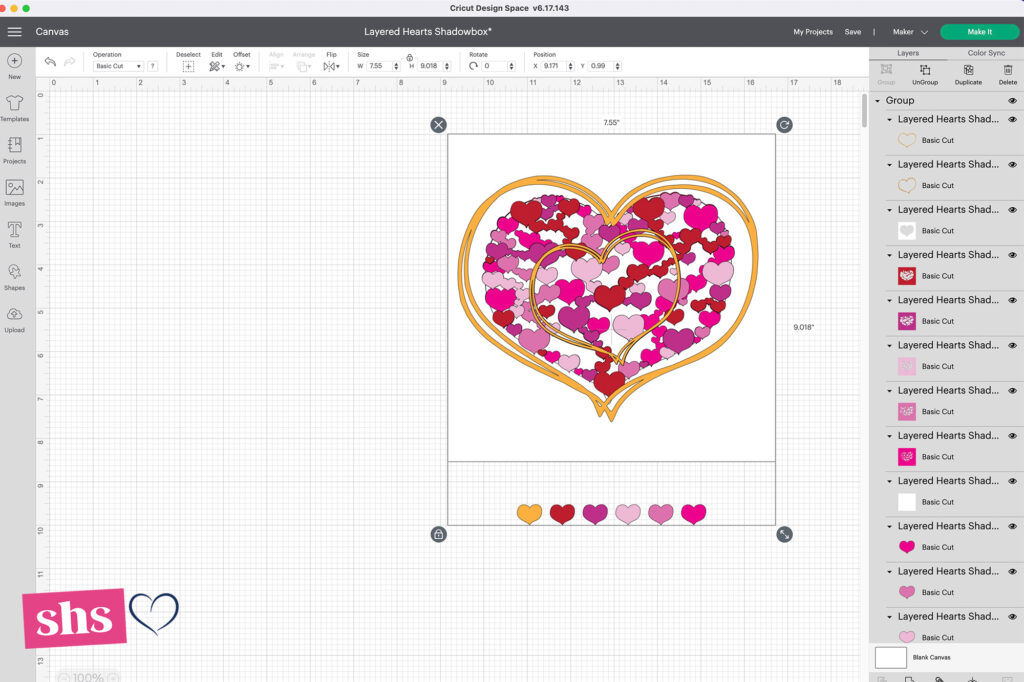 The design should upload at 7.55″ wide. I used this size for the 8 "x8" Shadow Box Frame. Extra hearts have been included along the bottom of the design if you'd like to cut extras and include them on the sides of the top layer.
If the size needs to be changed, I recommend resizing while the design is still grouped to keep all the layers proportional. Once the size is set, you're ready to "Make It."
Choose the cut settings based on your material. I used Recollections Cardstock and find the Medium Cardstock setting on my Maker works perfectly.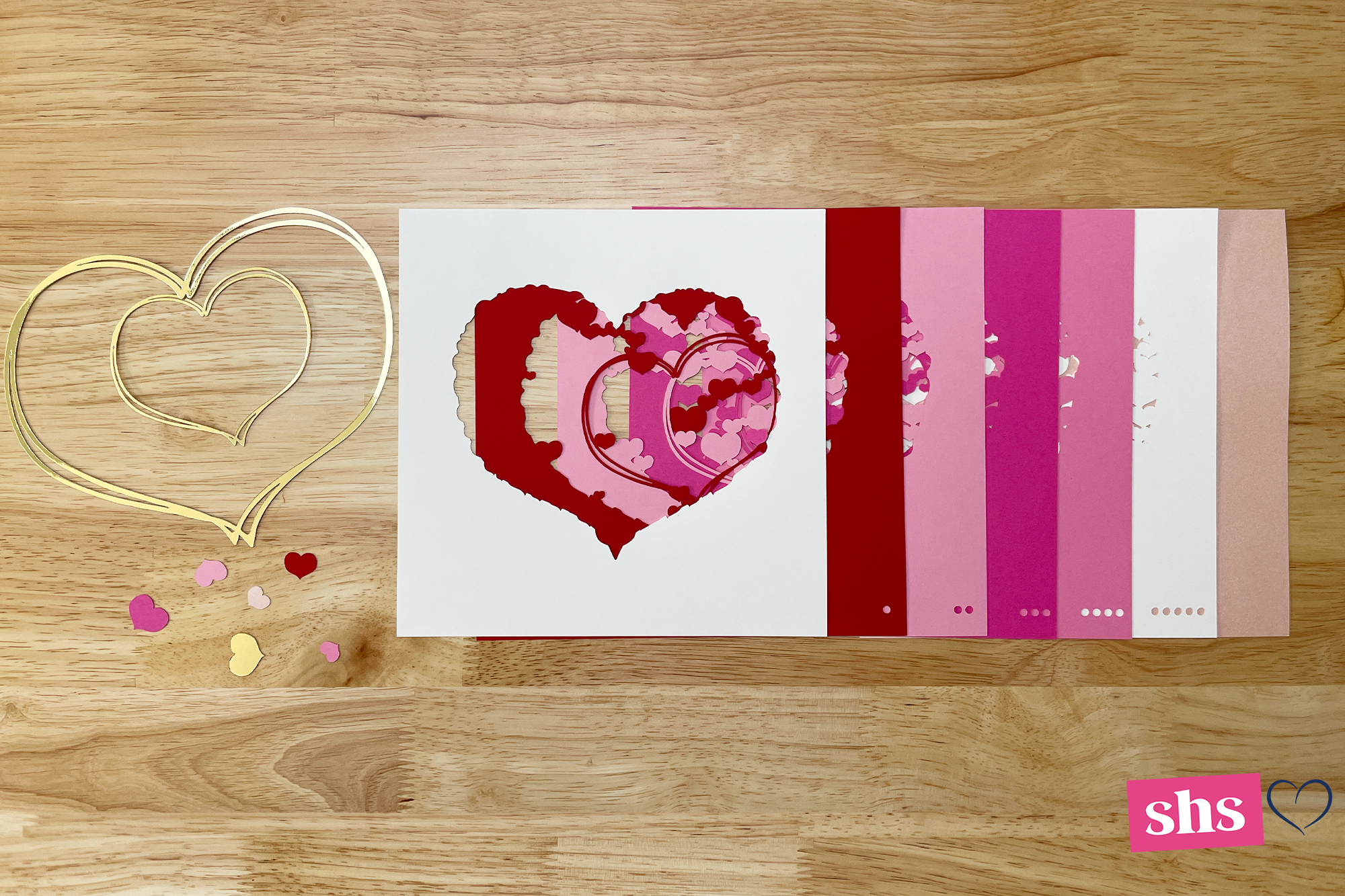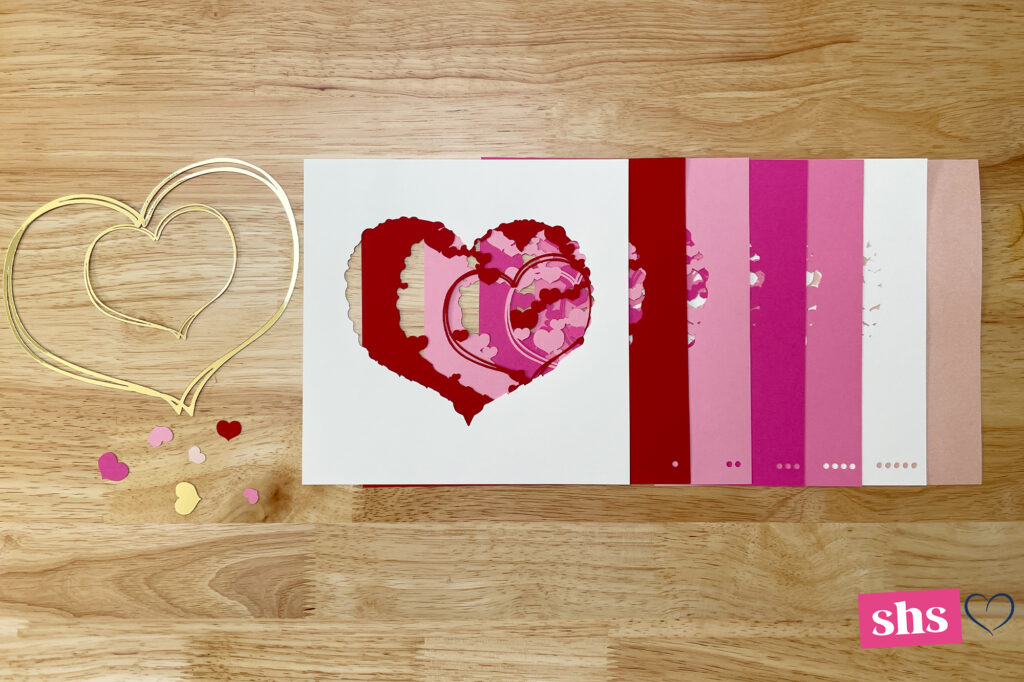 Once all pieces are cut, it's time to put them together. As shown in the photo above, I included dots in the middle layers for easy layering. They will go from one to five as the layers go down from the top.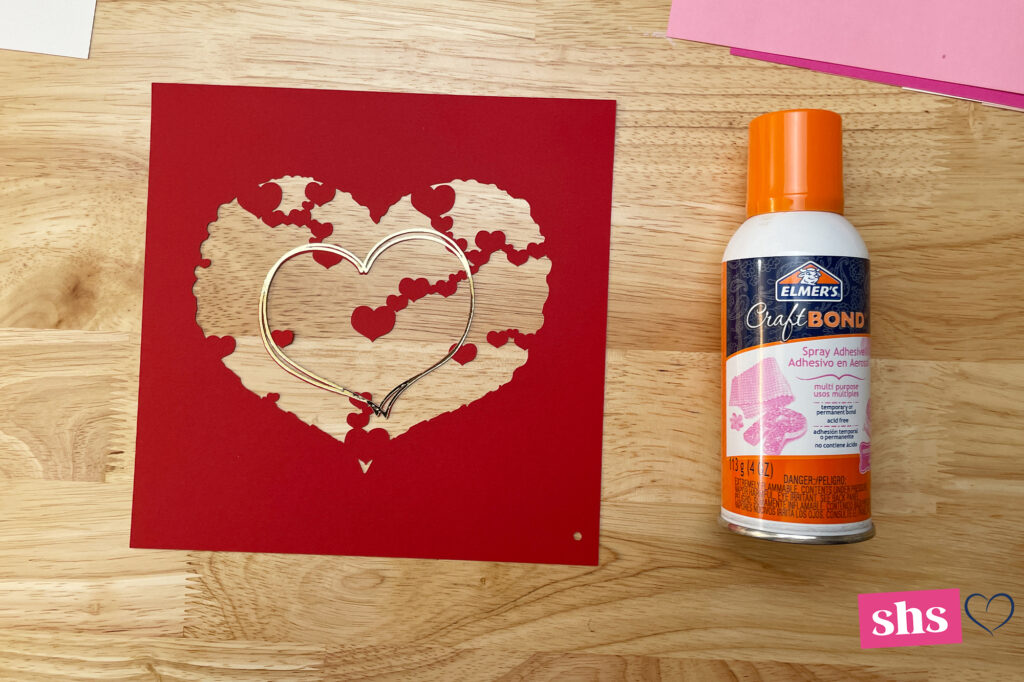 To start assembling layers, I used spray adhesive to attach the smaller heart (cut in gold) to the layer with one dot. Set aside to allow time to dry.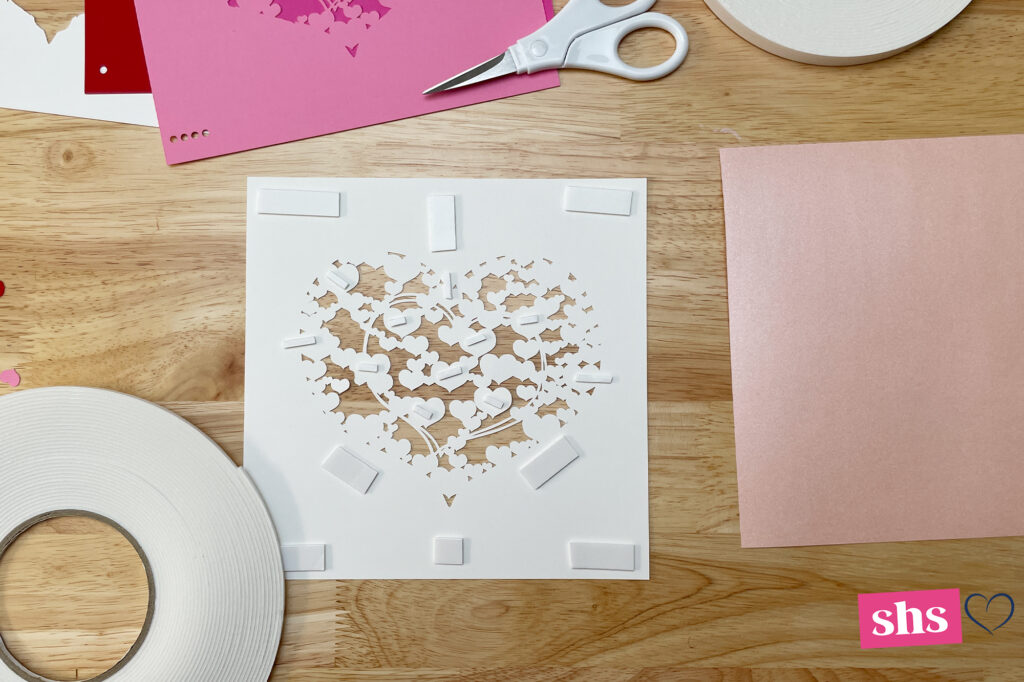 To attach the layers, I used a combination of 1/8 inch and 1/2 inch double-sided foam tape.
Start with the back of the layer with five dots and adhere it to the very back layer.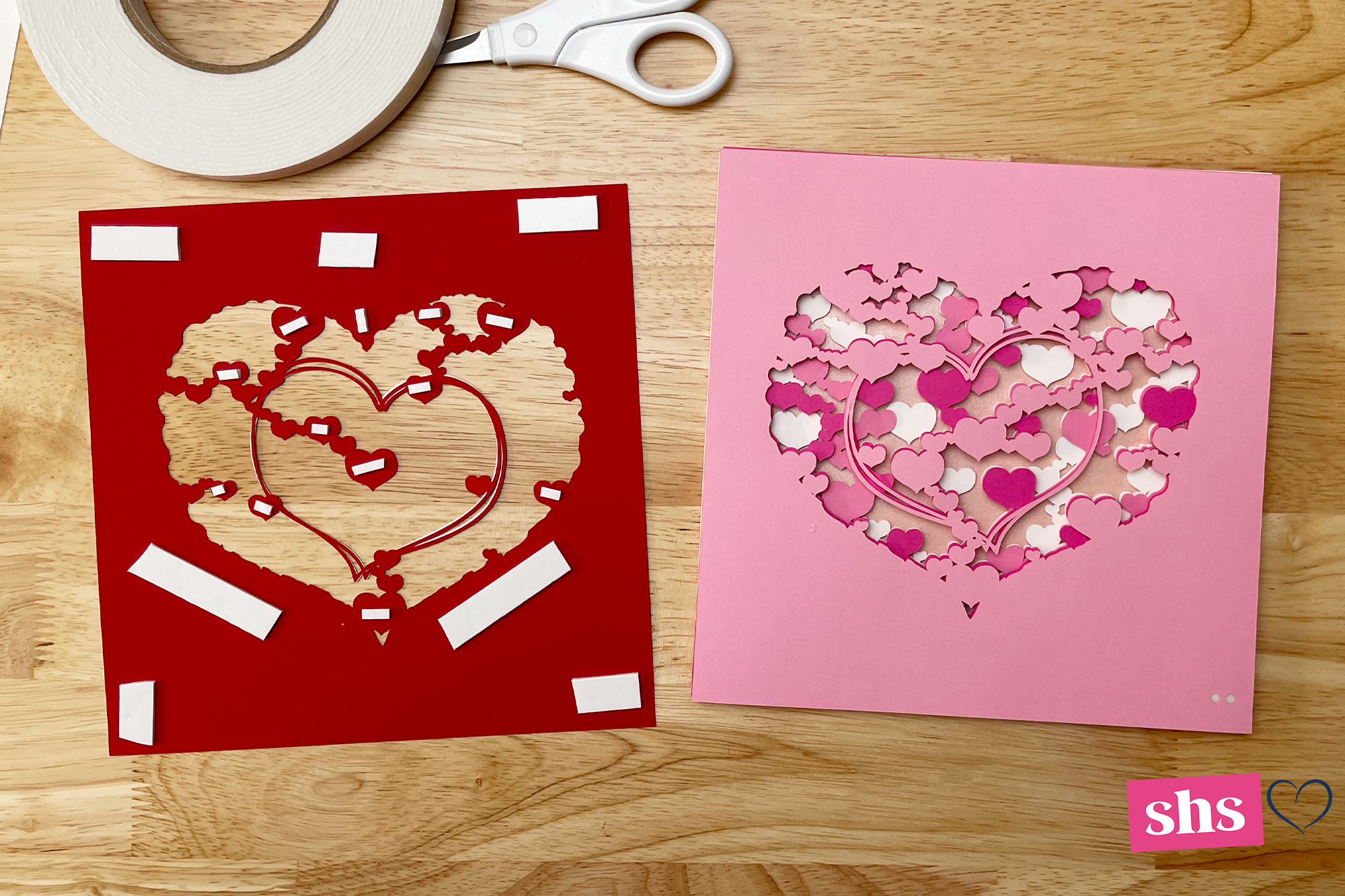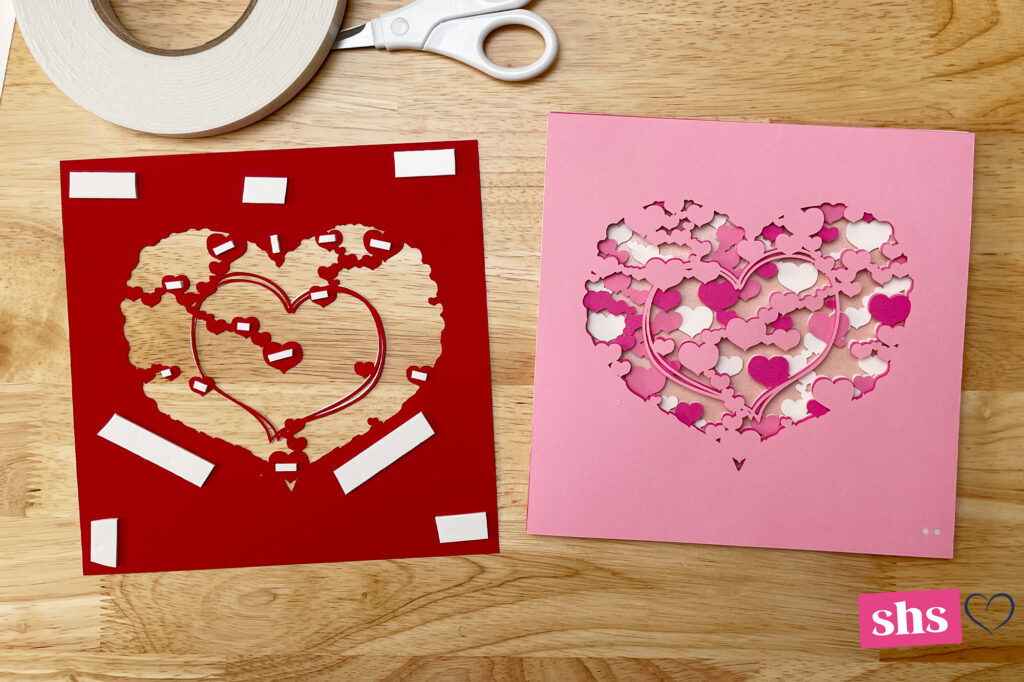 Continue to work up through the layers using foam tape between each layer.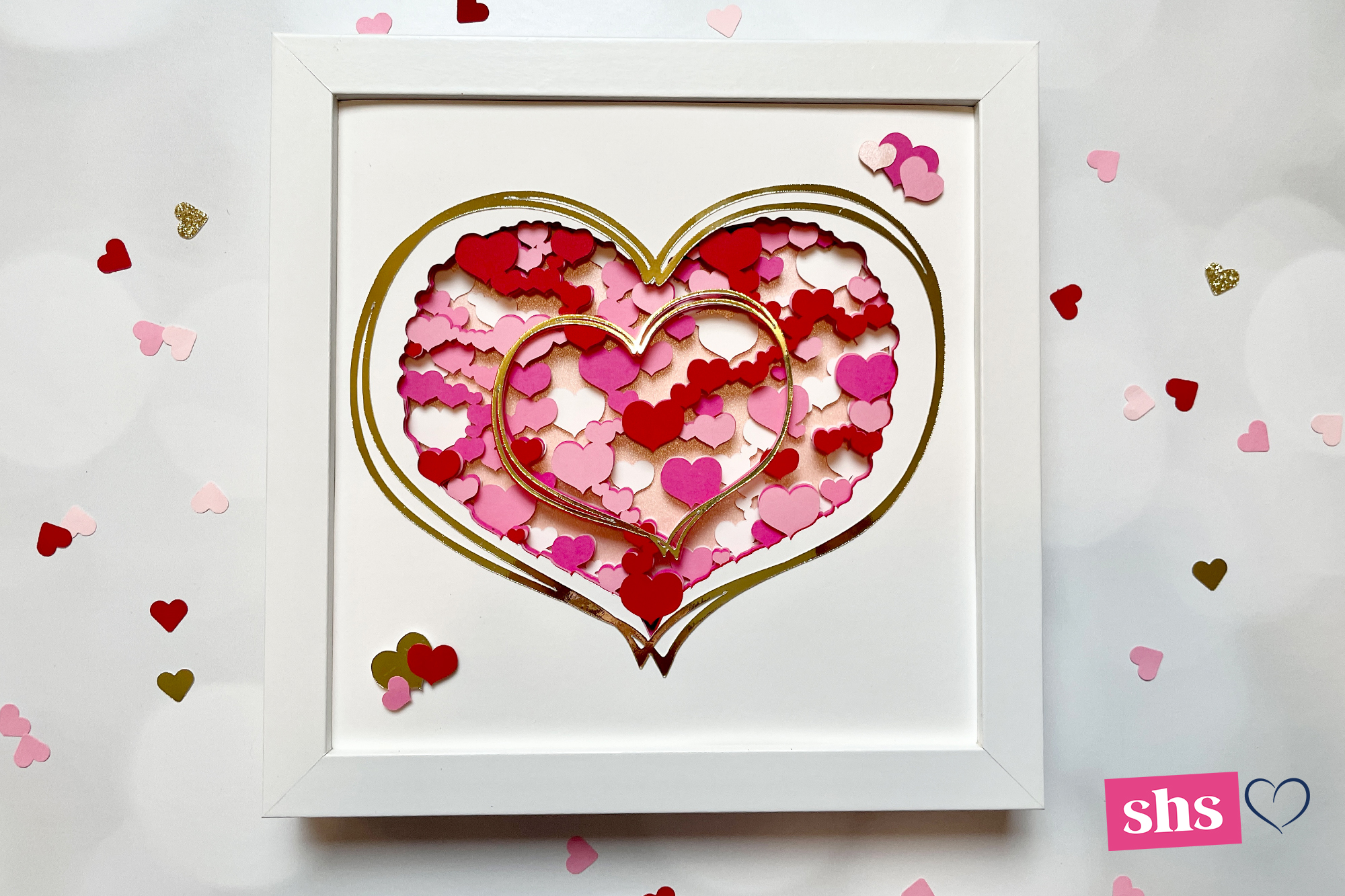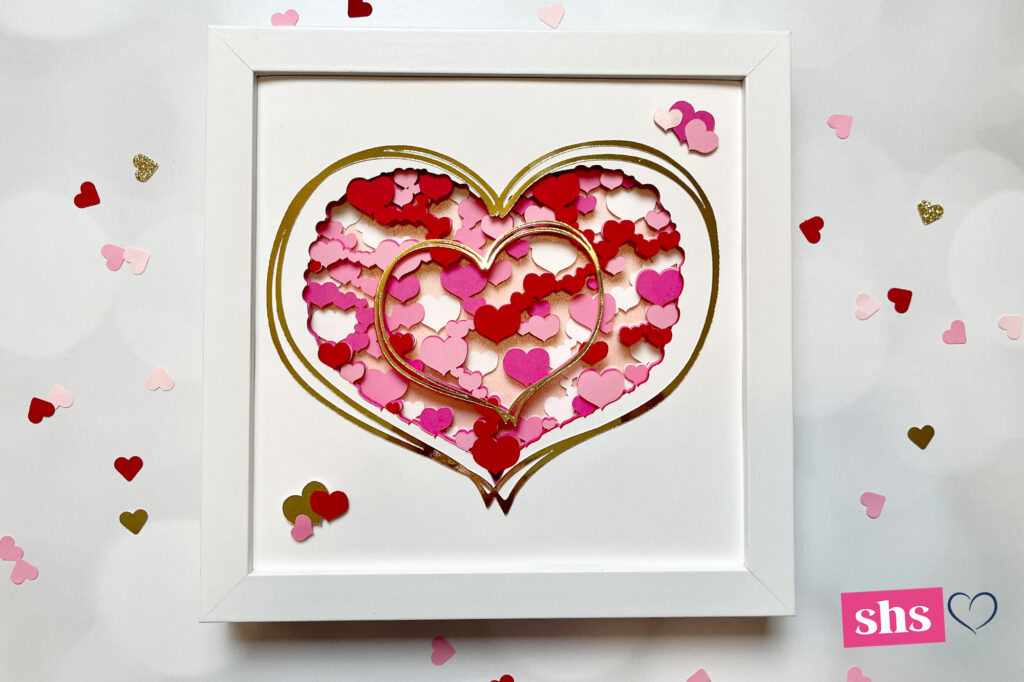 After all the layers were attached, I then added the big gold heart with spray adhesive and added some extra little hearts in the corners.
Please Share Prior To Downloading
Please share! If you enjoy this project/design, would you please share it on your social media platform or on your favorite Pinterest board? I greatly appreciate it!! That helps my blog continue to grow and enables me to continue to provide free designs. 💕 Thank you!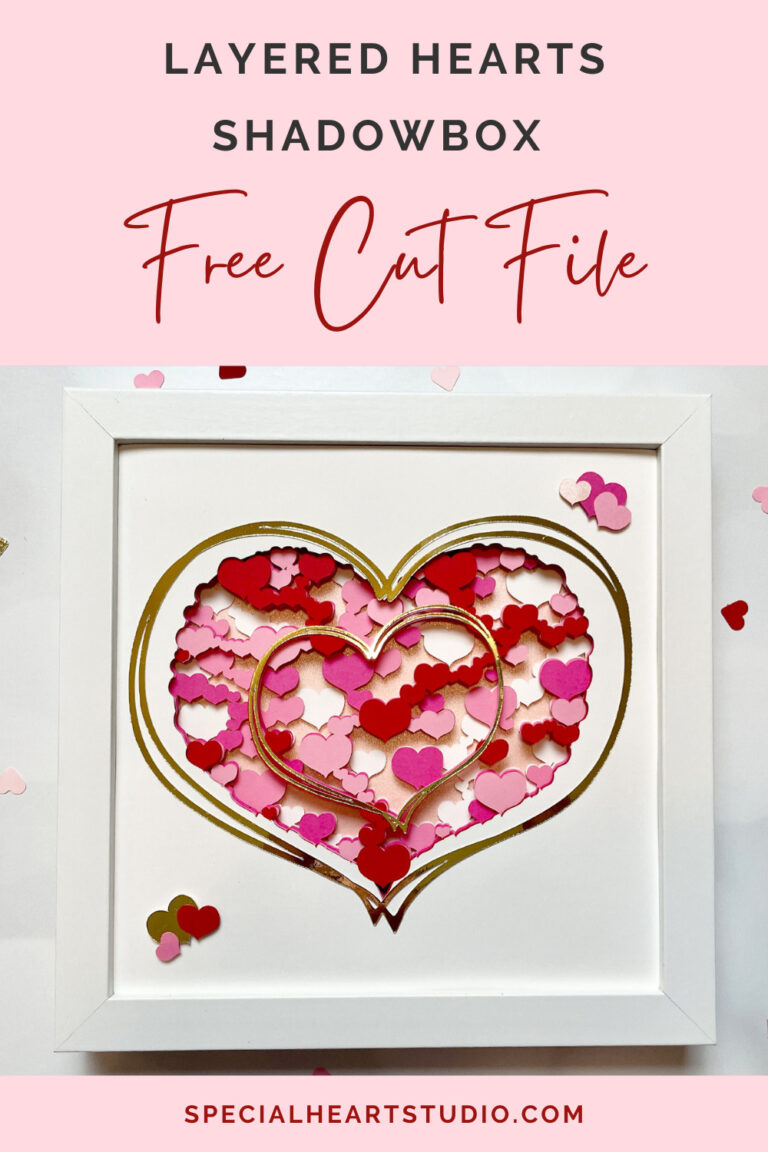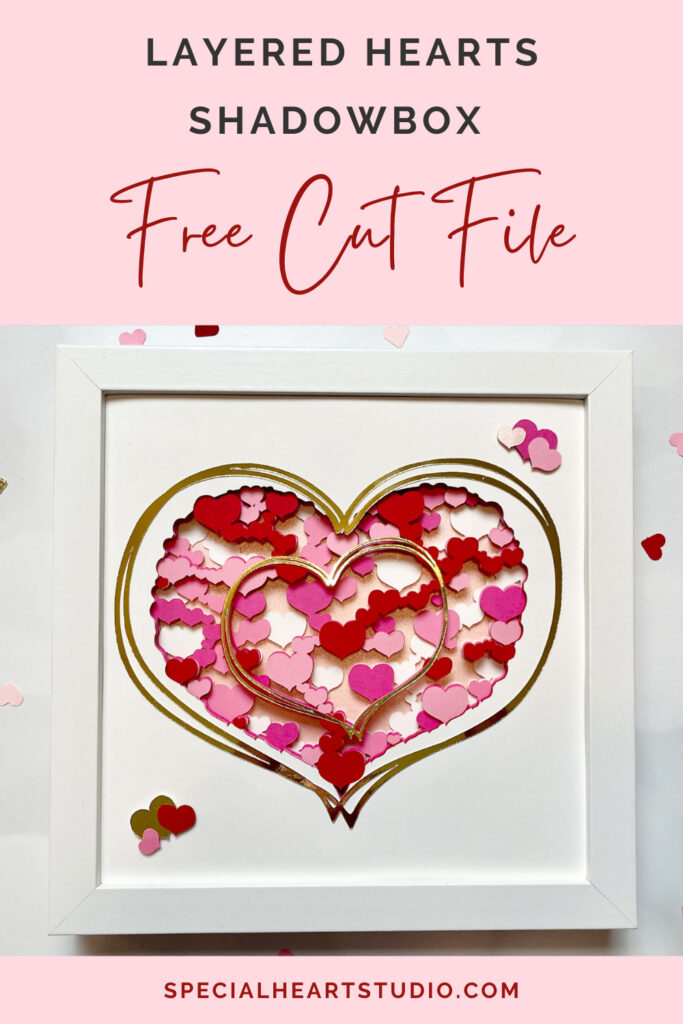 DOWNLOAD My Layered Hearts Shadowbox Cut File by subscribing (FREE) below to get the password to my freebie vault.
DOWNLOAD my Layered Hearts Shadowbox Cut File by entering the password to my Freebie Vault. Click HERE to go to the freebie vault, my library of free downloads. To sign up for a password to my free designs, enter your name and email address below. ⬇️