LAYERED PAPER ART ILLUSION
This post may contain affiliate links. Please see my Privacy Policy for full details.
HOW TO MAKE AN EASY LAYERED ILLUSION PAPER ART SHADOWBOX
I've learned by reading in Facebook groups that some people can be intimidated by layered paper projects if they've never tried one. I wanted to come up with a project that is beginner friendly, but yet looks amazing.
This Stacked Square Illusion design is my answer to that dilemma. Although this project has many layers. Eighteen to be exact, it cuts very quickly and is easy to remove from the cutting mat.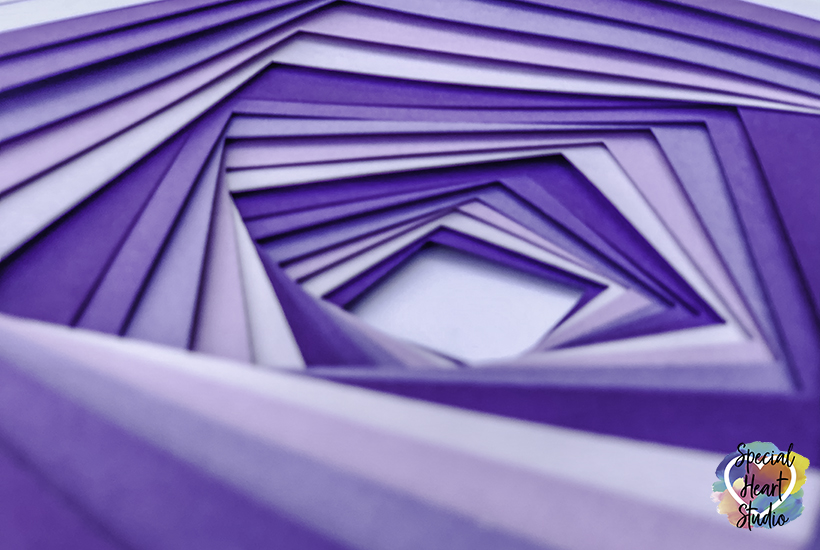 MATERIALS NEEDED FOR STACKED SQUARE ILLUSION SHADOW BOX
This design has been saved in two different SVG formats.
*SHS rectangle for smaller paper Stacked Square Illusion – saved at 9×9″ square
*SHS Stacked Square Illusion – saved at 8×8″ square
As shown in the video tutorial below, the version with "rectangle" in the name is how I was able to use a 9×9″ Shadowbox Frame using 2 pieces of 12×12 cardstock and the remaining 16 layers cut from 8.5×11″ cardstock.
To get started, upload the file that fits your paper and frame size.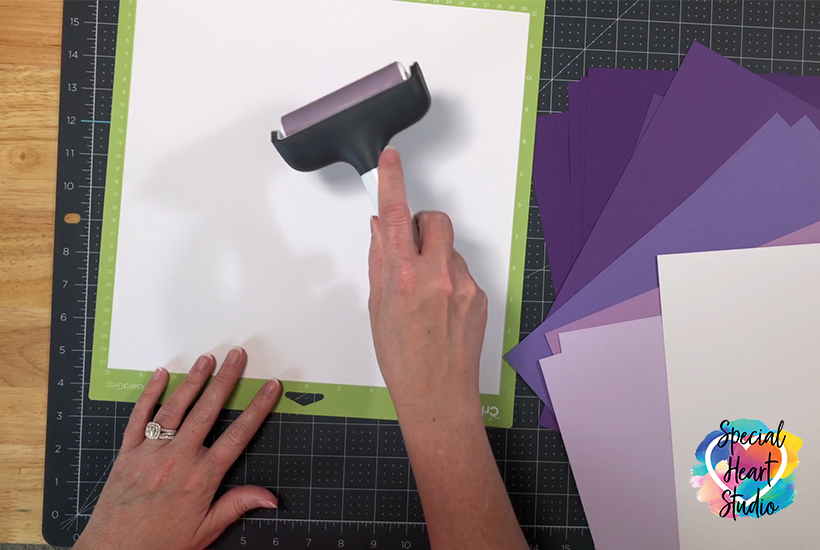 Once you've set up the cut process in Cricut Design Space, use a brayer to make sure the paper is well adhered to the mat. Most often when there are issues with paper ripping, the cause is the paper was not adhered well to the mat.
To remove the cut paper from the mat, turn the mat upside down and gently bend the mat away from the paper.
When removing the layers from the mat, try to keep the correct orientation for easier assembly.
We'll adhere the layers with foam tabs. I like to add tabs to the corners and a few in between for larger spaces.
To align evenly, remove the backing from just a few of the tabs. Align the paper with your work surface, then attach the exposed tabs. Then turn over and peel the backing from the remaining tabs on the layer. I review this process in more detail in the video below.
If using the "rectangle" version of the design, the bottom layer has cut lines which show where to place the smaller layers so that the project will align correctly.
Once all layers have been attached, place in your shadowbox frame and admire your hard work.
COMPLETE VIDEO TUTORIAL
PLEASE SHARE PRIOR TO DOWNLOADING
Please share! If you enjoy this project/design, please share it on your social media platform or your favorite Pinterest board. I greatly appreciate it!! That helps my blog continue to grow and enables me to continue to provide free designs. 💕 Thank you!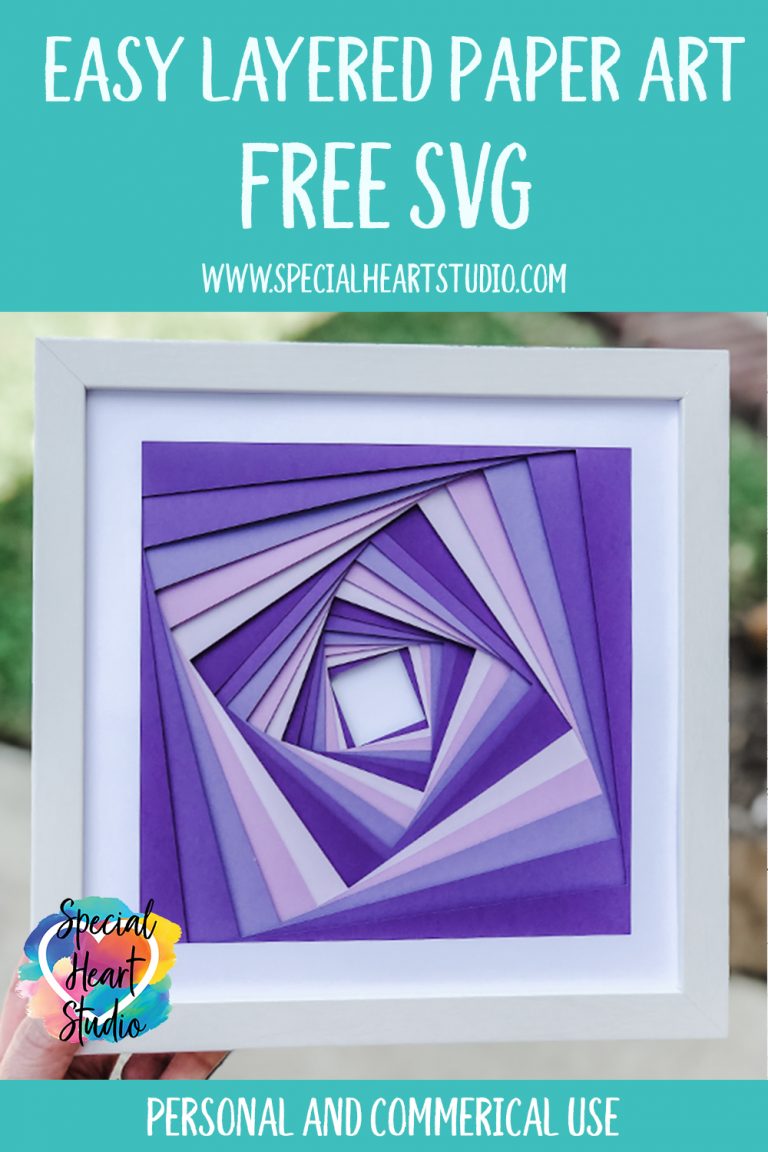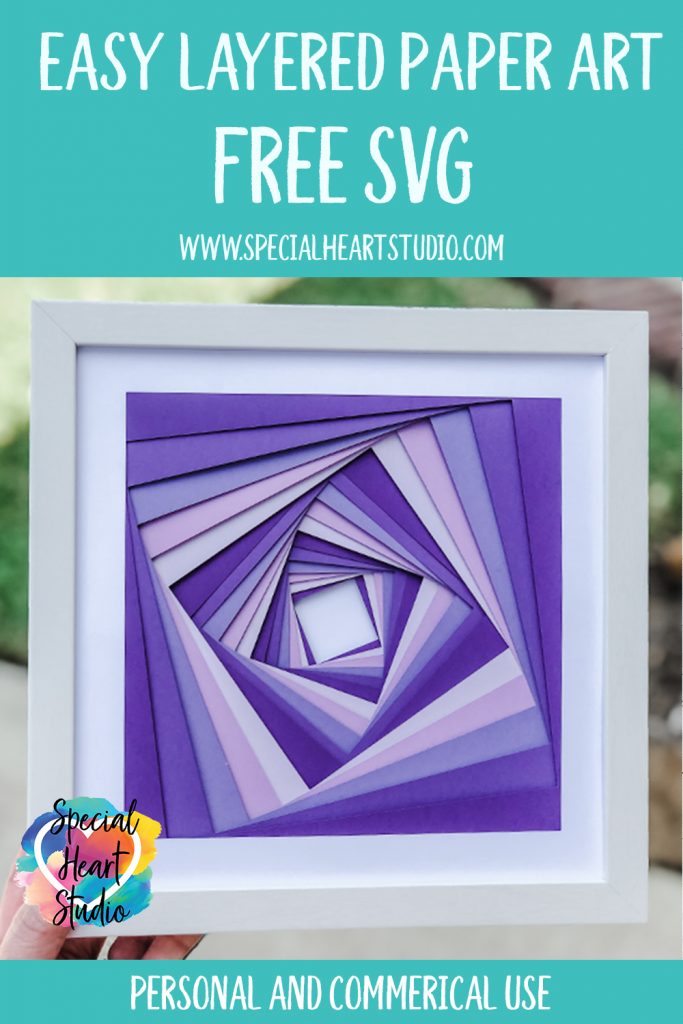 DOWNLOAD THE STACKED SQUARE ILLUSION SVG CUT FILE BY SUBSCRIBING (FREE) BELOW TO GET THE PASSWORD TO MY FREEBIE VAULT
New to Design Space and looking for help with how to upload? Click HERE to find directions to get started.