GO ASK YOUR DAD FREE CUT FILE
This post may contain affiliate links. Please see my Privacy Policy for full details.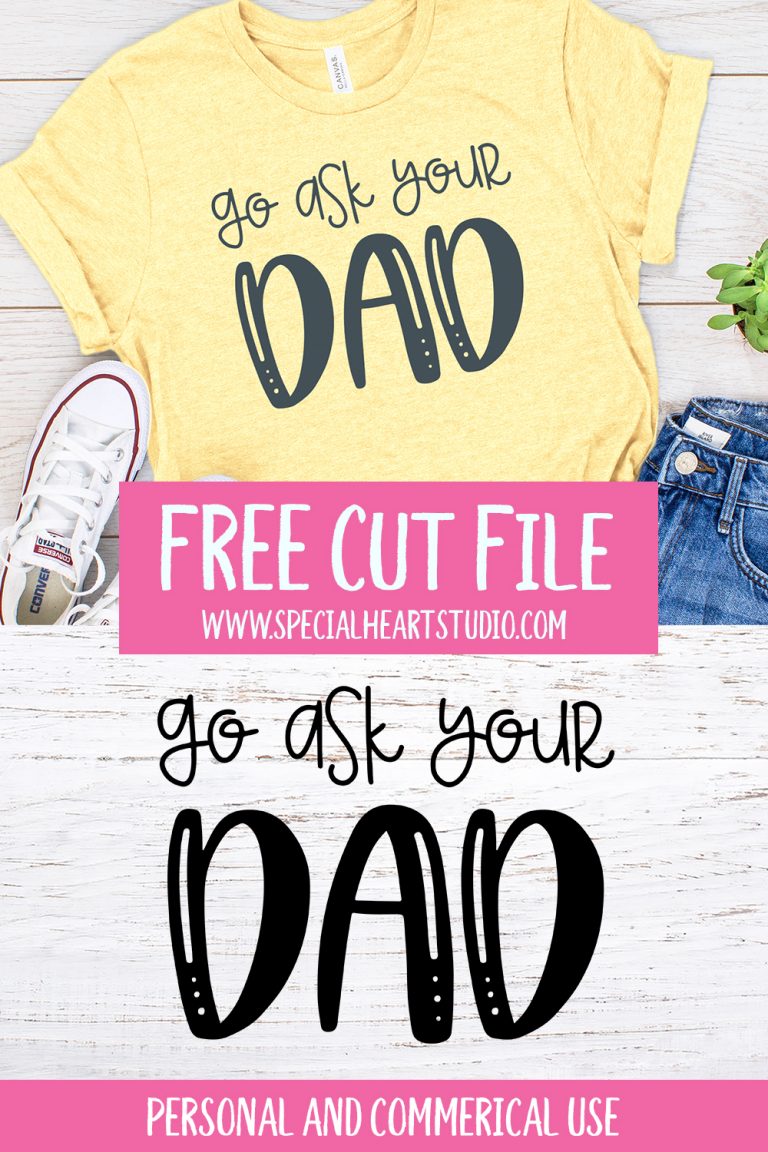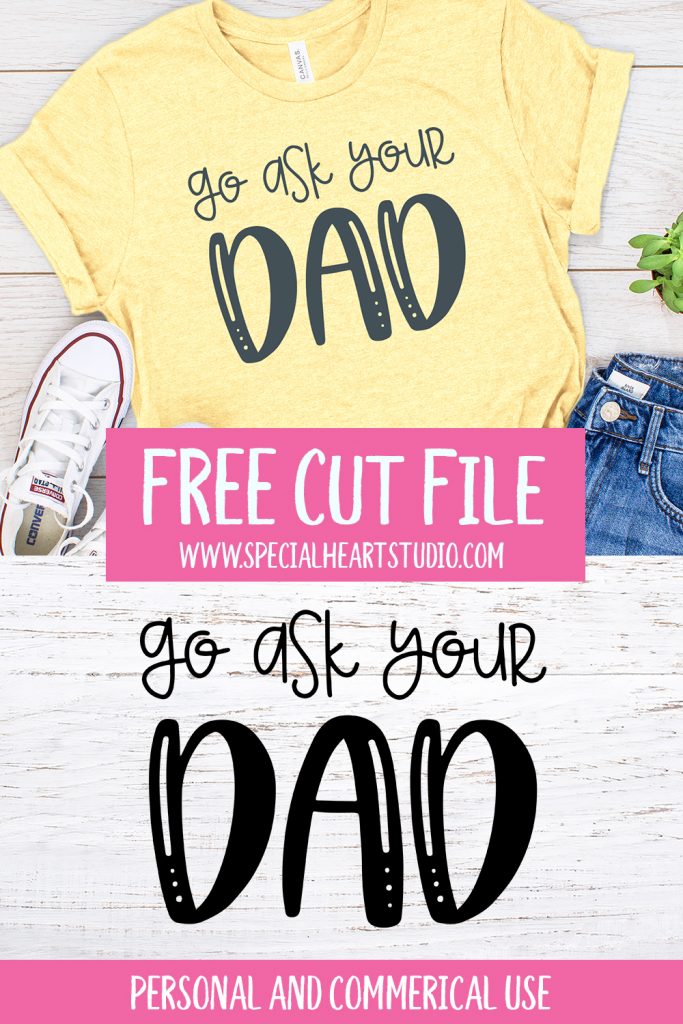 As we adapt to staying at home and specifically working and school at home, I've seen on Facebook and heard from my Mom friends about their kids driving them a bit nuts. I propose making a shirt to wear and when the kids come to ask something next time, just point to the shirt. It will save all of our sanity. 🤣 Stay well.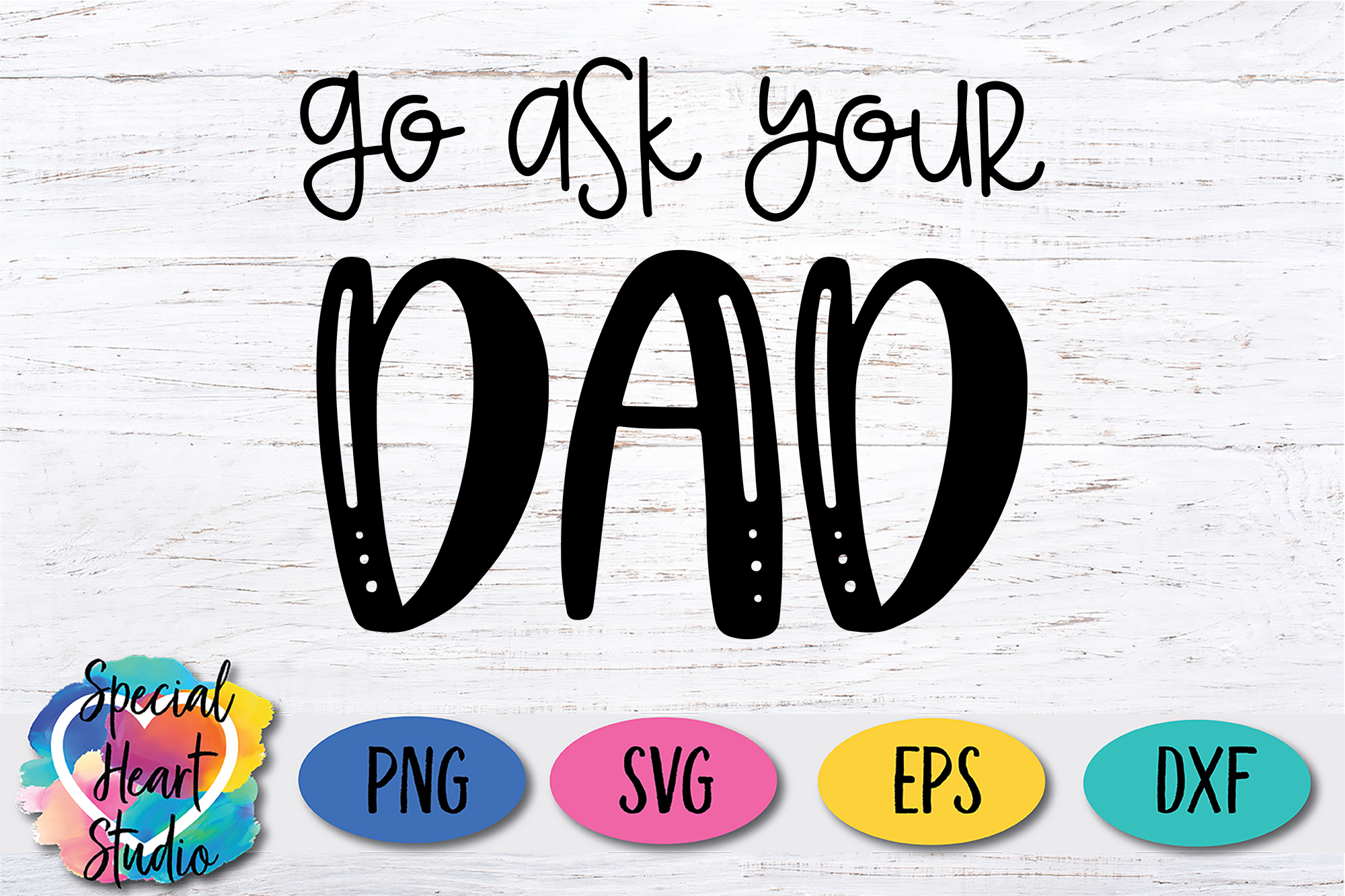 MATERIALS NEEDED FOR GO ASK YOUR DAD T-SHIRT
PLEASE SHARE OR PIN PRIOR TO DOWNLOADING
If you like this free design, please take a moment to share on your favorite social media or pin it on Pinterest. That helps my site continue to grow so that I can continue to provide free content. Thank you! 💜
DOWNLOAD GO ASK YOUR DAD HERE
LOOKING FOR MORE FREE DESIGNS?
New to Design Space and looking for help with how to upload? Click HERE to find directions to get started.