This post may contain affiliate links. Please see my Privacy Policy for full details.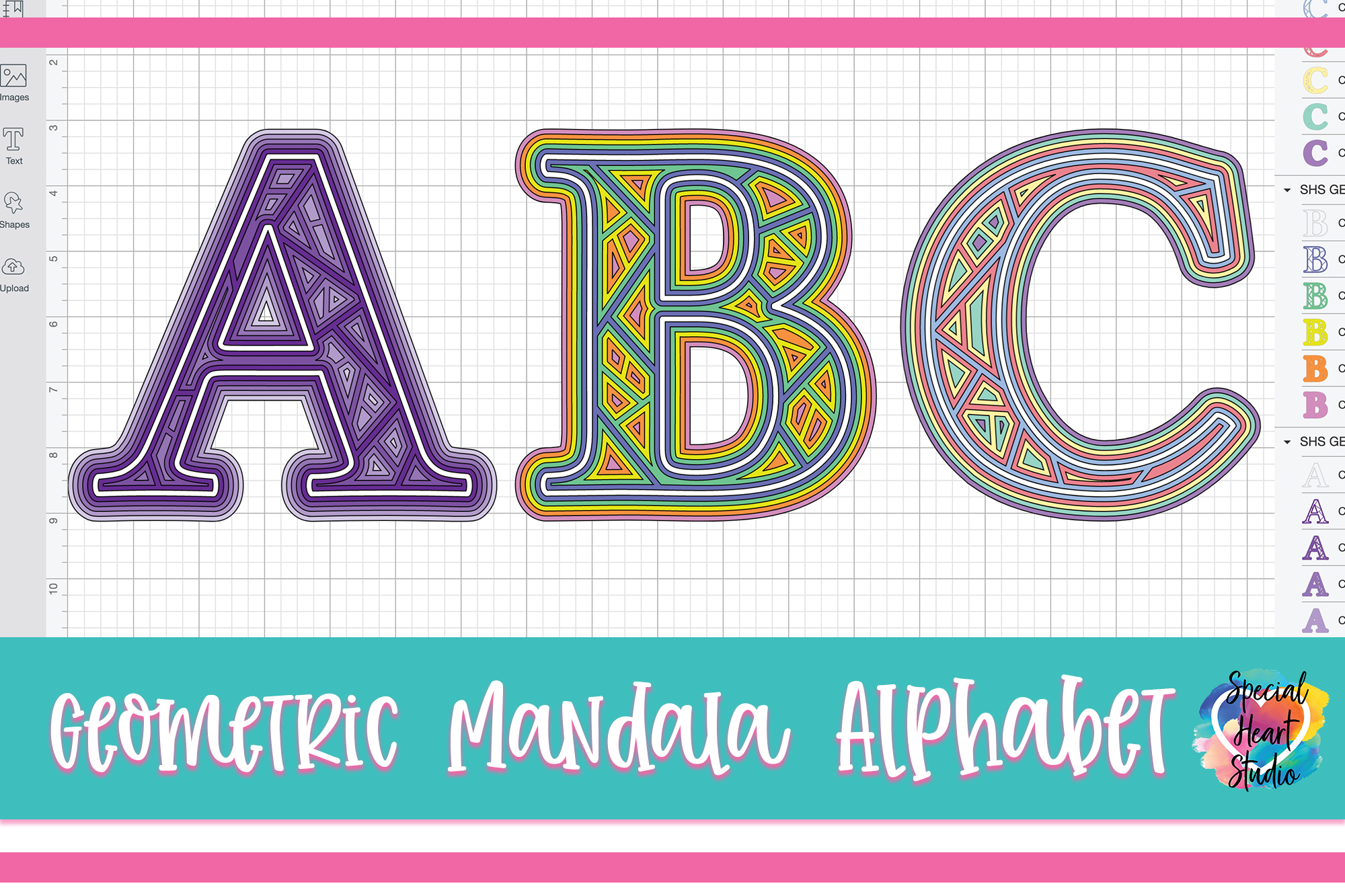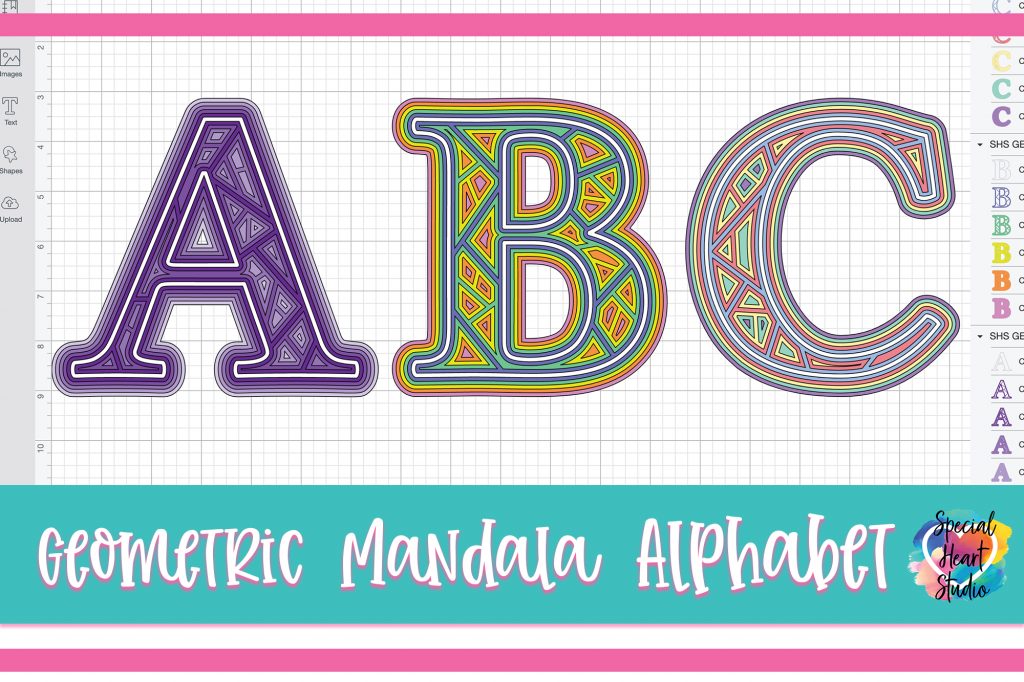 LAYERED GEOMETRIC ALPHABET
Layered mandala designs and craft projects are all the rage. A few weeks back, I published my first couple of mandala designs. I then had the idea that I wanted to create a floral alphabet set. The response to that alphabet set has been overwhelming, and the creativeness of how these letter designs are used is incredible. From hanging in craft rooms and bedrooms to greeting cards, with HTV on shirts and everything in between, I've loved seeing photos of everyone's creations.
It was apparent after I published the floral letters that we needed to add to the collection. So the next big design project was the lowercase version, then came the numbers. But, over and over, I received requests for a "boy" version. There were so many directions that I could go with a boy version. My first thought was of dinosaurs, then trucks possibly sports-themed, but then decided to create the set as a generic design. This way, everyone can add embellishments that are perfect for each project.


MATERIALS NEEDED TO MAKE 3D LAYERED ALPHA LETTERS
Each of the SVG/DXF letter files has six layers. Feel free to play around and possibly leave some of the layers out of your creation. I think projects would look beautiful with just a few of the layers. Or maybe skip every other layer. If you're looking for directions on how I assembled my letters, please refer to my layered mandala post, which includes the video I've linked below.

PLEASE SHARE PRIOR TO DOWNLOADING
Please help us by sharing it before downloading the design. If you like these free designs, please take a moment to share on your favorite social media or pin it on Pinterest. That helps our site continue to grow so that we can continue to provide free content. Thank you! 💜
DOWNLOAD LAYERED GEOMETRIC ALPHABET HERE
In order to keep file size low, the alphabet set is available in two formats. SVG and DXF. Please be sure to download the file format that works for your machine.
LOOKING FOR THE FLORAL EDITION MANDALA ALPHABET? CLICK THE PHOTO BELOW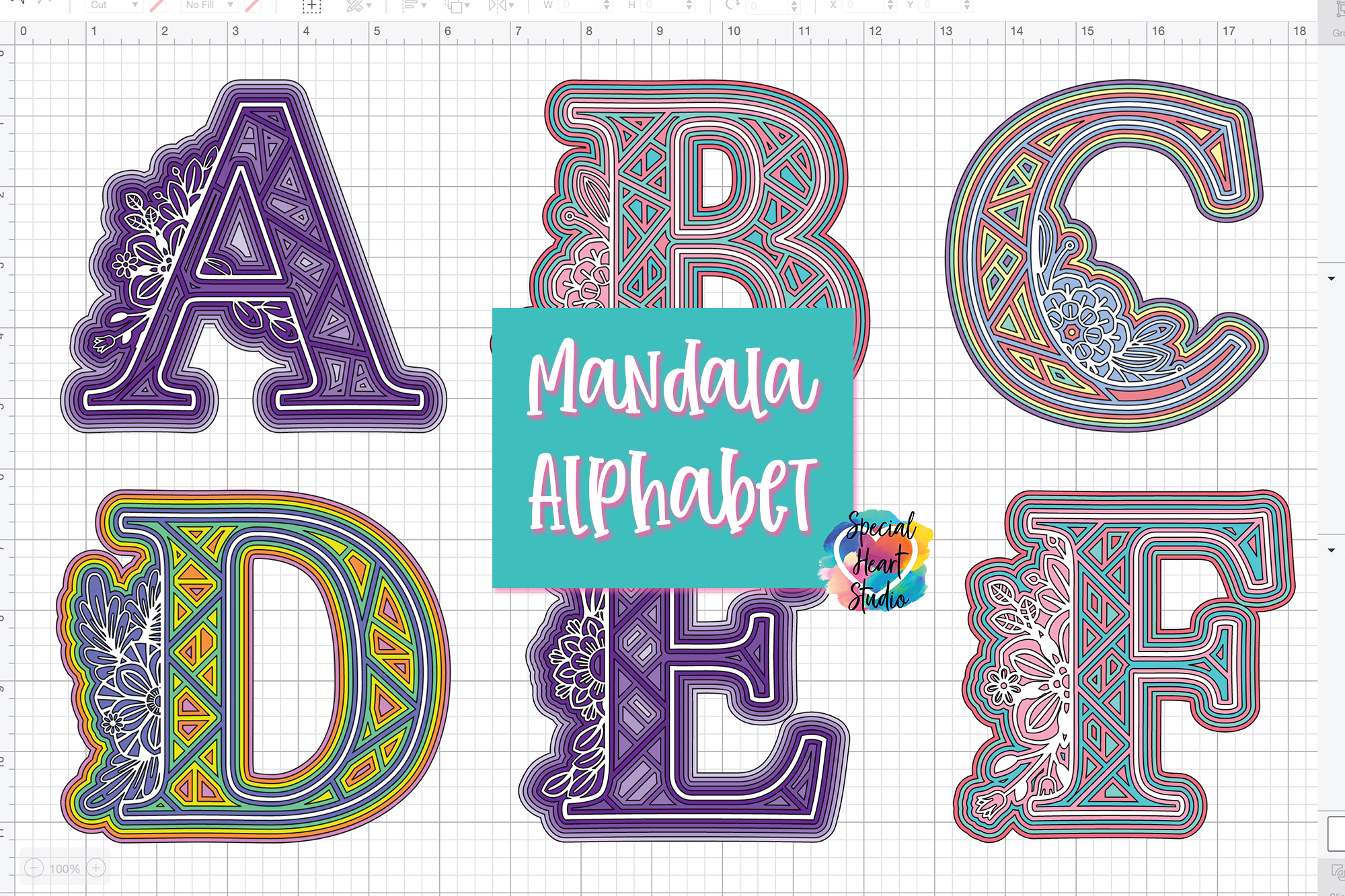 CHECK OUT MY RECENT BLOG POSTS HERE: