LAYERED MANDALA MERRY CHRISTMAS BANNER
This post may contain affiliate links. Please see my Privacy Policy for full details.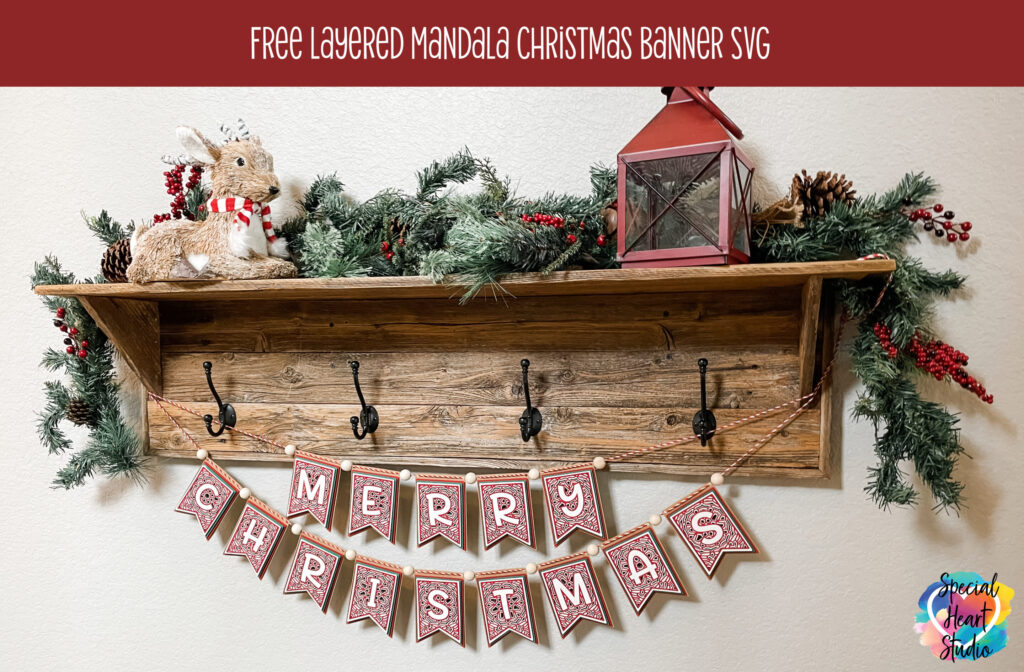 After the Layered Mandala Thanksgiving Banner was so well received, I received multiple requests for a Christmas version. Since I love designing and working with the layered mandalas, I couldn't say no.
Look how cute it turned out! I've hung my banner from a shelf in my entry way that is really more decorative than practical.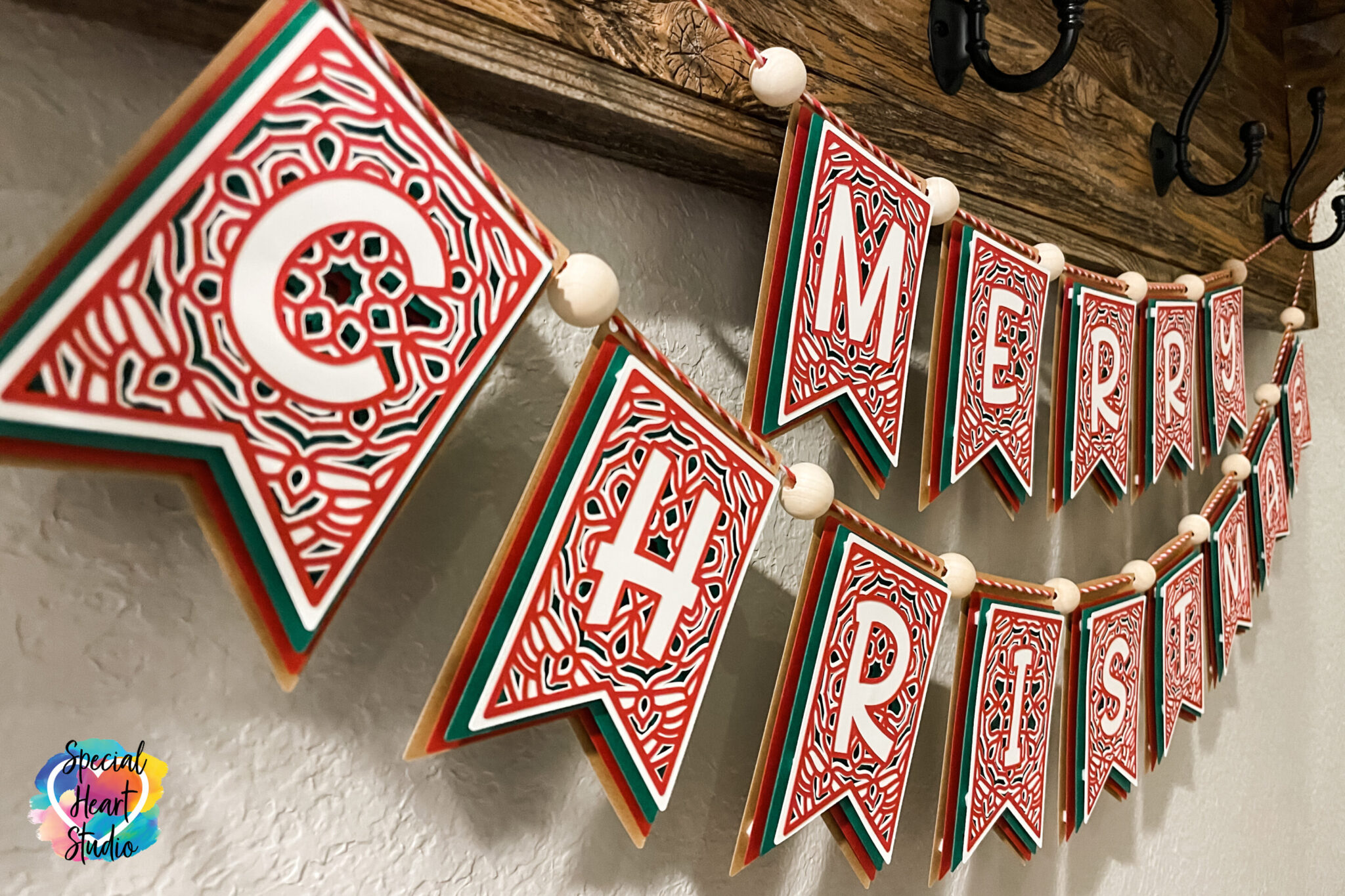 I did not have enough time this week to create an assembly video for the banner, but you will find brief directions below. The banner can be assembled in the same manner as my Layered Mandala Alphabet and I do have a process video in that post if you're new to this type of project.
I don't mind if you use these designs for personal or small business commercial use up to 200 items, but please do not re-sell or re-distribute the files. I'd ask that you direct your crafty friends here to download the files themselves. Also, I don't allow my designs to be used in print-on-demand shops or on transfers that will be sold. Click HERE for complete Terms of Service.
65 lb Cardstock – I used 8.5×11 Recollections Cardstock from the Poinsettia pack and added one layer of green instead of gray. Six sheets of red, four brown, and three each of white and green. If cut on 12×12 paper, the whole banner could be cut on 12 sheets of paper (as sized).
Christmas Twine – I picked up this red and white twine at my local Michael's.
Brayer
Light grip mat (blue light grip)
Cricut Maker – or your favorite cutting machine.
Design #110 – Layered Merry Christmas Banner SVG – The free cut file (available in my freebie vault—get the password at the bottom of this post).
HOW TO CUT AND ASSEMBLE THE LAYERED CHRISTMAS BANNER
Download the free SVG from my Freebie Vault. Unzip the download folder, then upload the SVG to Design Space. If you need help with how to upload, click here.
I saved this design a couple of ways (all in SVG format). The full banner with all 14 letters is one download. You'll also find a folder with the SVG saved in 3 parts. This is to ease the overwhelm of all the various layers and help my friends with Brother Scan N Cut who need a design all on a 12×12″ mat for ease of use.
The banner in my photo was cut with each letter section measuring 3.499″x5.087″. If you need to resize your banner, I recommend doing so while the section is grouped so that all layers stay in the correct proportions.
When cutting the Recollections paper on my Maker, I use the light cardstock cut setting with the paper on a light blue mat.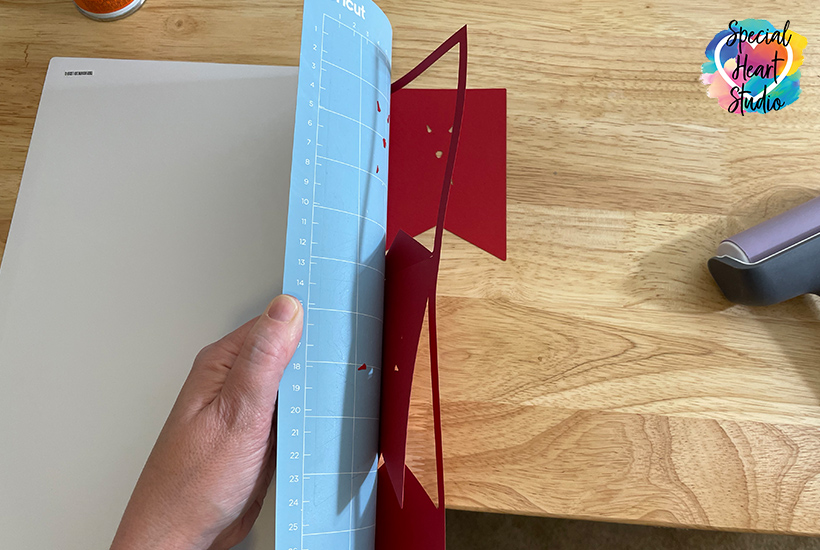 To remove the paper from the mat without tearing or curling, turn the mat upside down on your work surface and gently bend the mat away from the paper while keeping the paper as flat as possible on your table.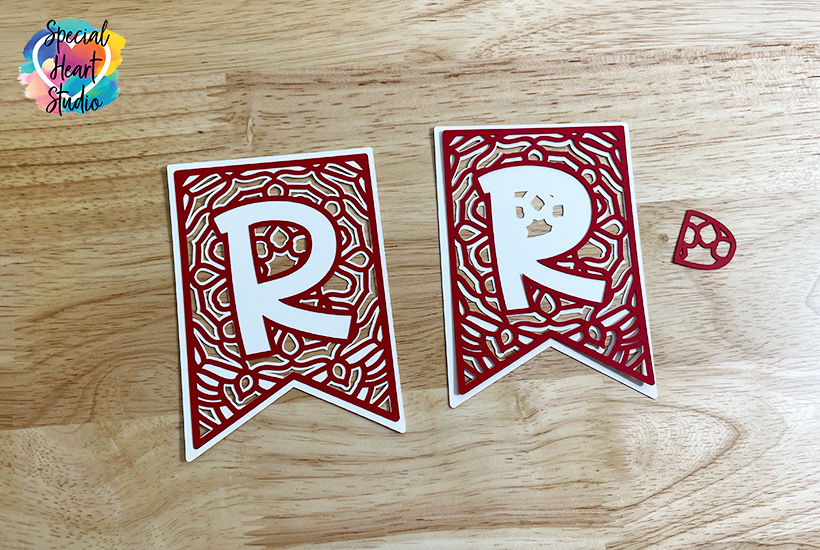 Make sure when cutting the top layer not to throw out the center of the letters R and A. You'll want to glue them to the second layer.
Because the top layer is so thin, I use spray adhesive to attach the top to the second layers.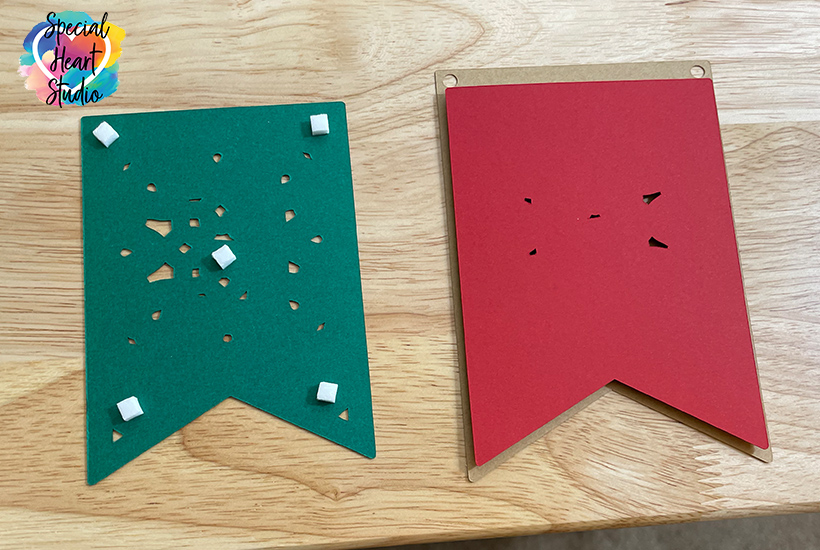 For all layers below the top, foam tabs were my choice of adhesive. I then strung the banner pieces together using Christmas twine and wood beads for dividers.
PLEASE SHARE PRIOR TO DOWNLOADING
Please share! If you enjoy this project/design, please share it on your social media platform or your favorite Pinterest board. I greatly appreciate it!! That helps my blog continue to grow and enables me to continue to provide free designs. 💕 Thank you!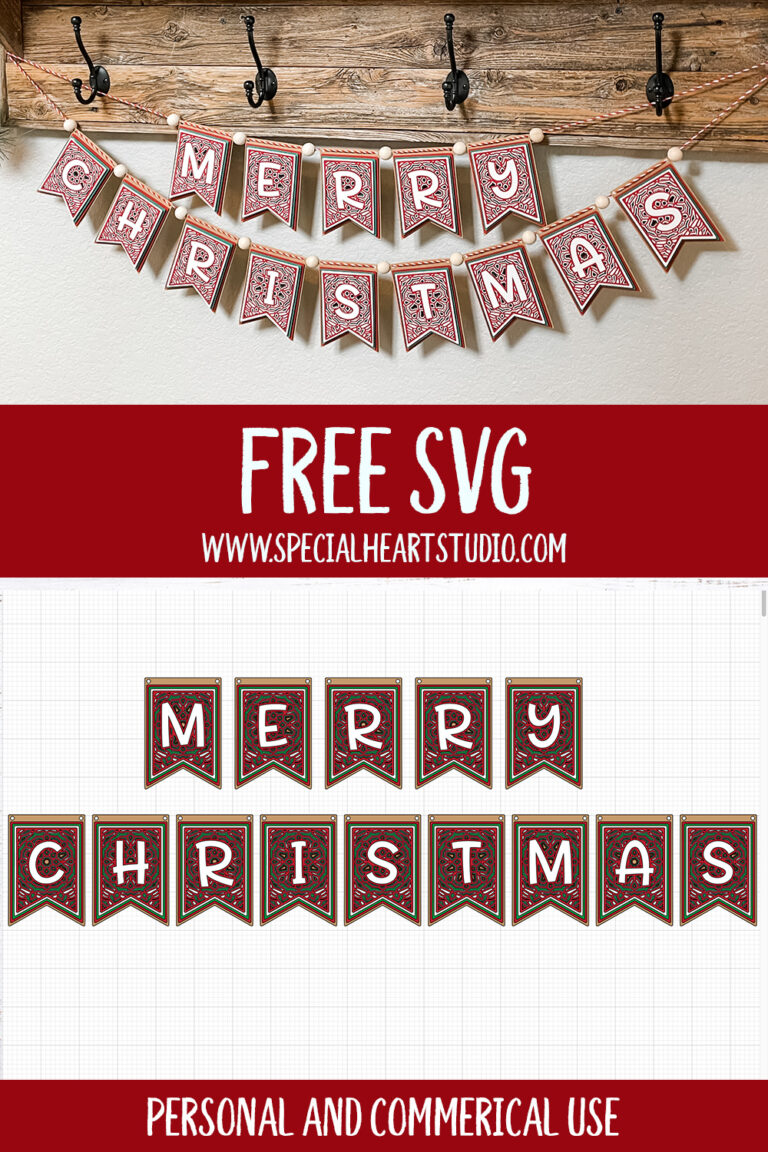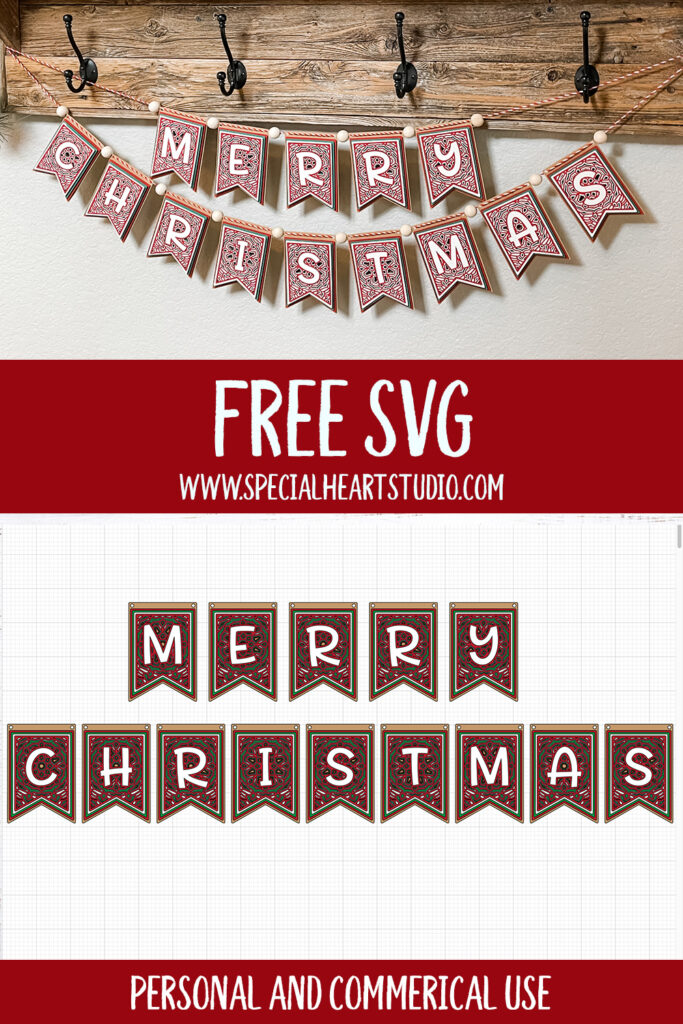 DOWNLOAD MY LAYERED MERRY CHRISTMAS BANNER BY SUBSCRIBING (FREE) BELOW TO GET THE PASSWORD TO MY FREEBIE VAULT
DOWNLOAD my Layered Merry Christmas SVG Cut file by entering the password to my Freebie Vault. Click HERE to go to the freebie vault, my library of free downIoads. To sign up for a password to my free designs, enter your name and email address below. ⬇️