OH CANADA! LAYERED MAPLE LEAF MANDALA
This post may contain affiliate links. Please see my Privacy Policy for full details.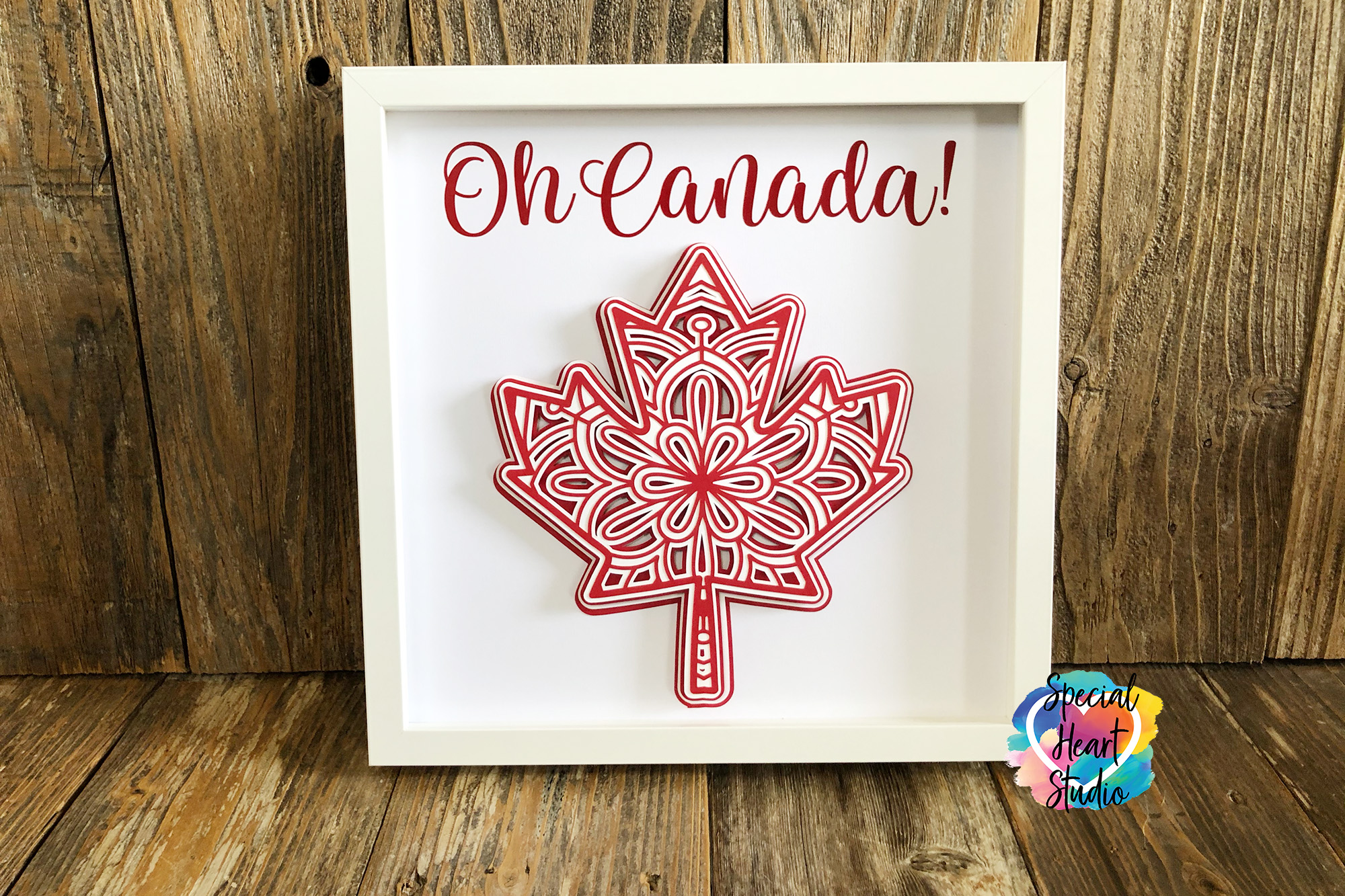 FREE CANADIAN LAYERED MANDALA CUT FILE
Oh Canada! It's been years since I visited as a child. Someday, I'd like to return.
After publishing an American flag design and the US states, we heard loud and clear in our fun Facebook group from the Canadians would like a layered design to represent their country too. For this project, I've saved the Layered Maple Leaf separately from the Oh Canada! I saved the Oh Canada! words a bit differently than my usual designs. I would normally weld all the words in one piece. This time each word was welded separately. This way you can move the words to fit your project piece.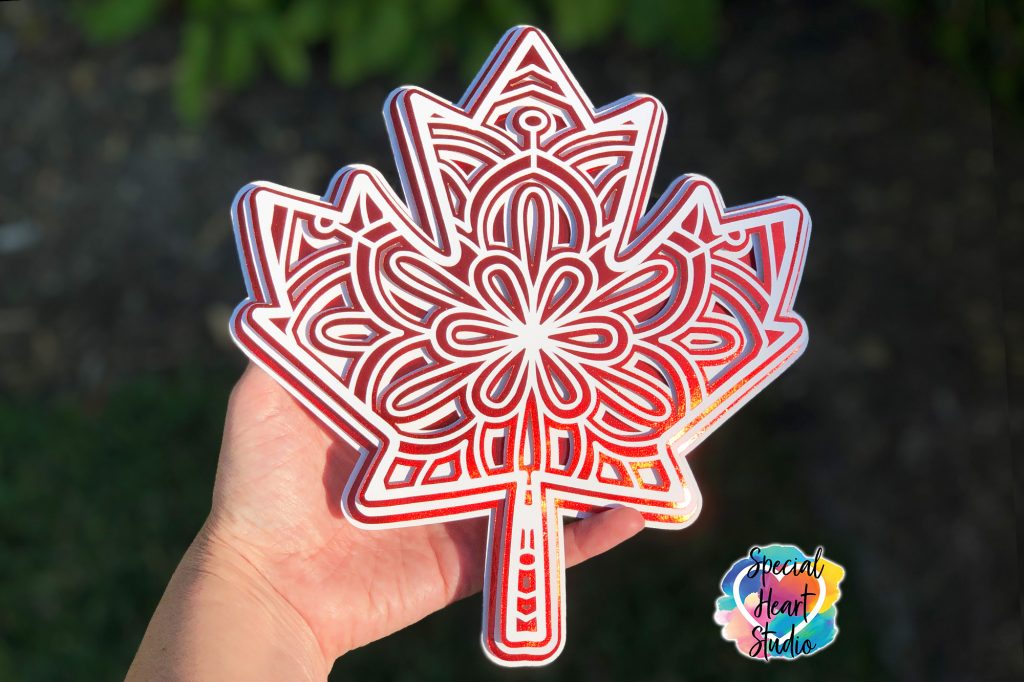 The Layered Maple Leaf Mandala has five layers. I think projects would look beautiful with just a few of the layers. Or maybe skip every other layer. If you're looking for directions on how I assembled the Maple Leaf mandala project above, please refer to my layered mandala post, which includes a video.
PRIOR TO DOWNLOADING, PLEASE SHARE
Please share! If you enjoy this project/design, please share it on your social media platform or your favorite Pinterest board. I greatly appreciate it!! That helps my blog continue to grow and enables me to continue to provide free designs. 💕 Thank you!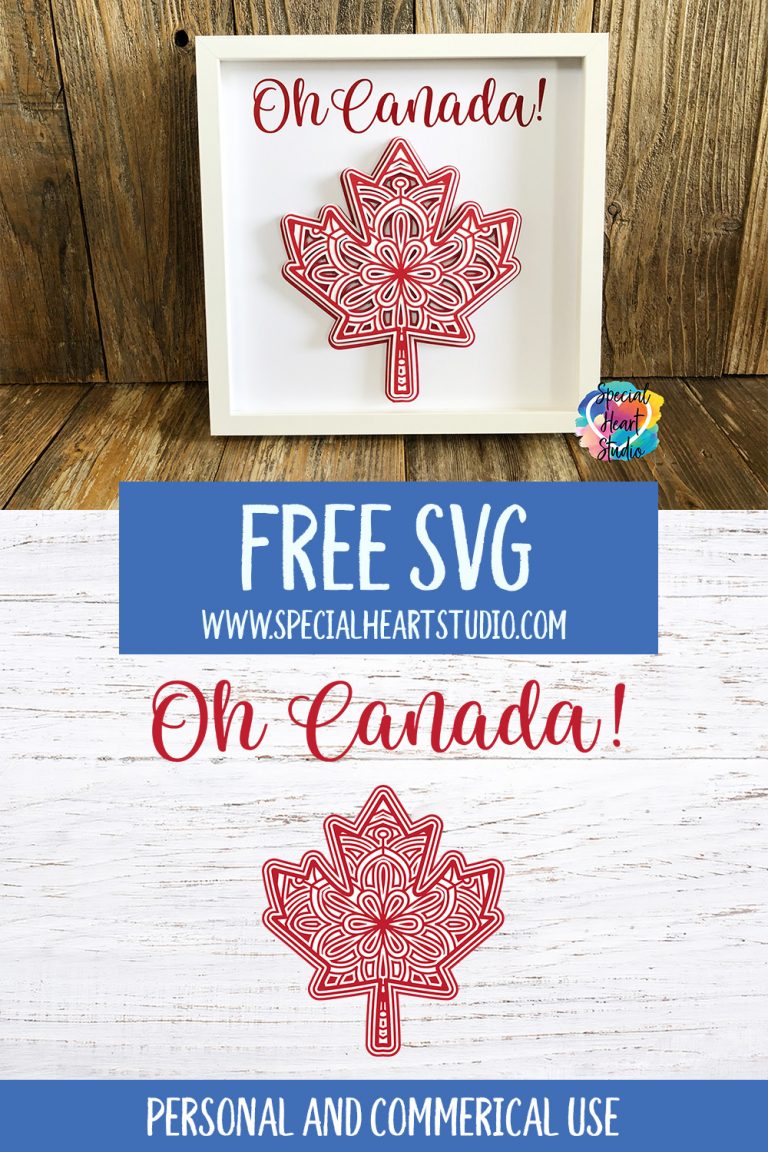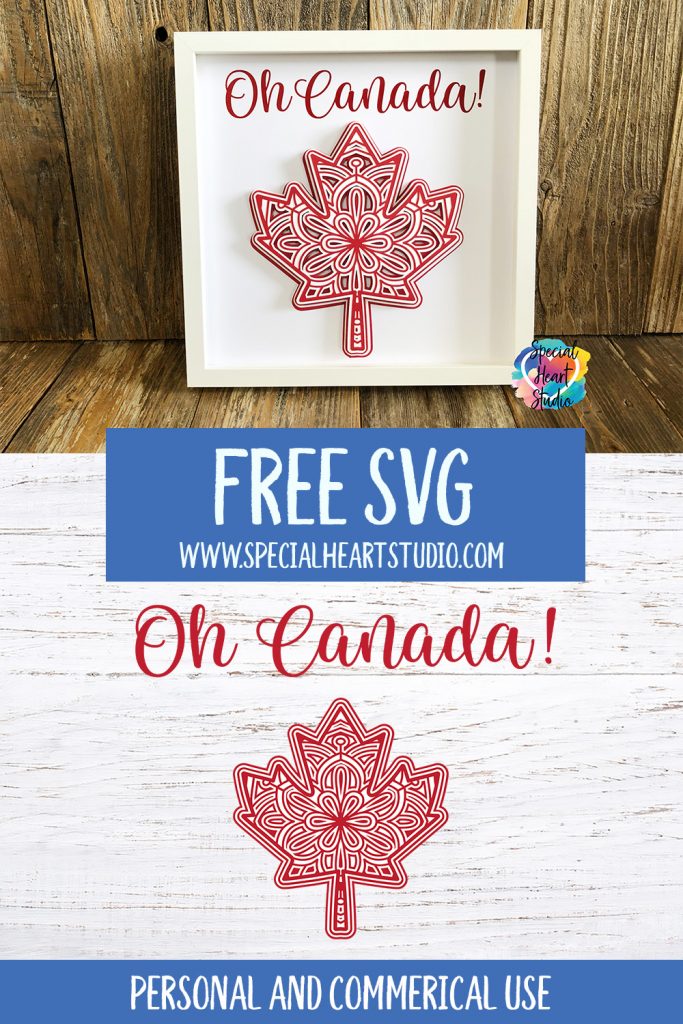 New to Design Space and looking for help with how to upload? Click HERE to find directions to get started.